Posted on
SPORTS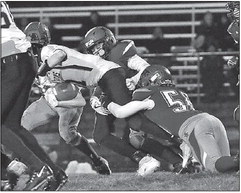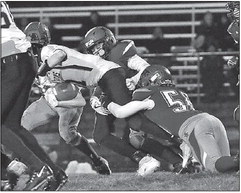 SPORTS
and run with six minutes left in the game. Abby's PAT was good, pulling the Falcons to within just two points at 22-20.
The 'Jays next drive was a true turning point. Athens moved the ball to mid-field, but Abby forced a fourth and short. The 'Jays chose to go for it and were stopped.
Abby took over and took the lead for good with one minute left on a one-yard TD by Hunter Soyk.
Diethelm said the loss hurt, but he found the silver lining.
"It is what it is. Mistakes happen, but we still had fun. We're still getting a chance to play football."