Posted on
Knights run out of season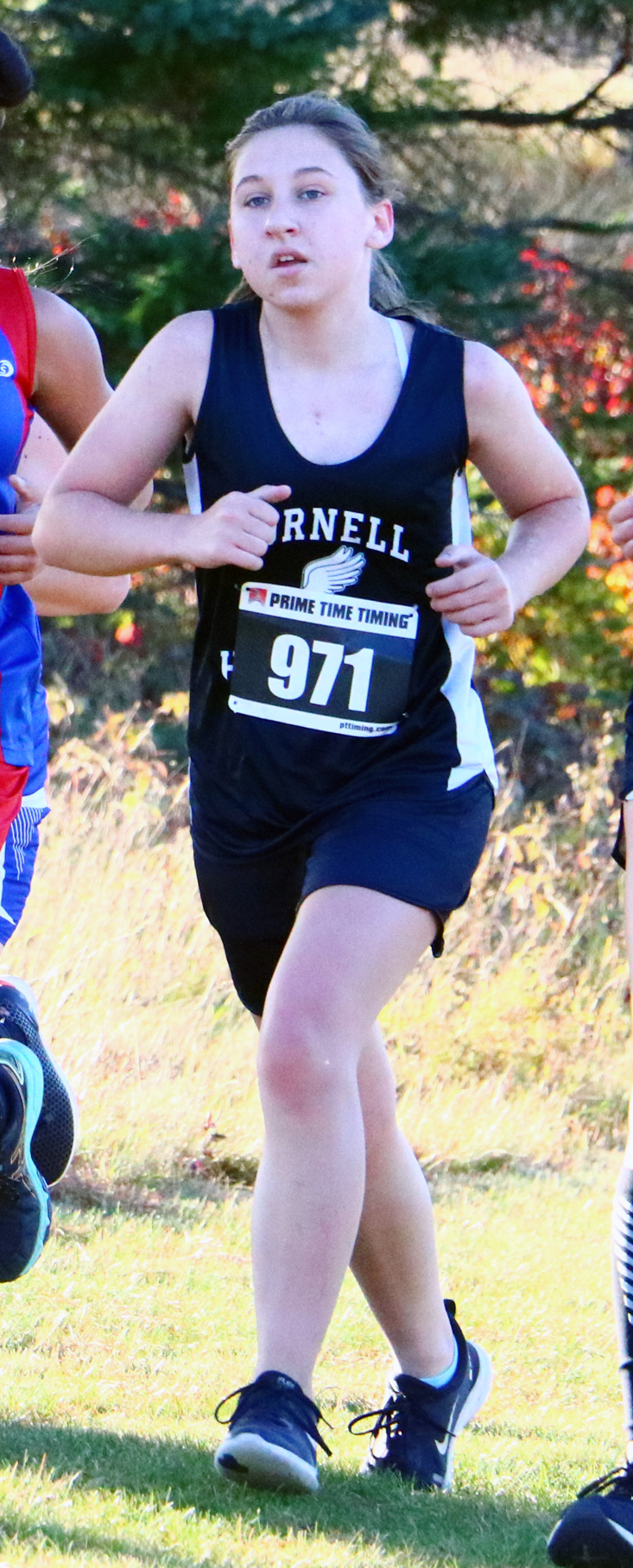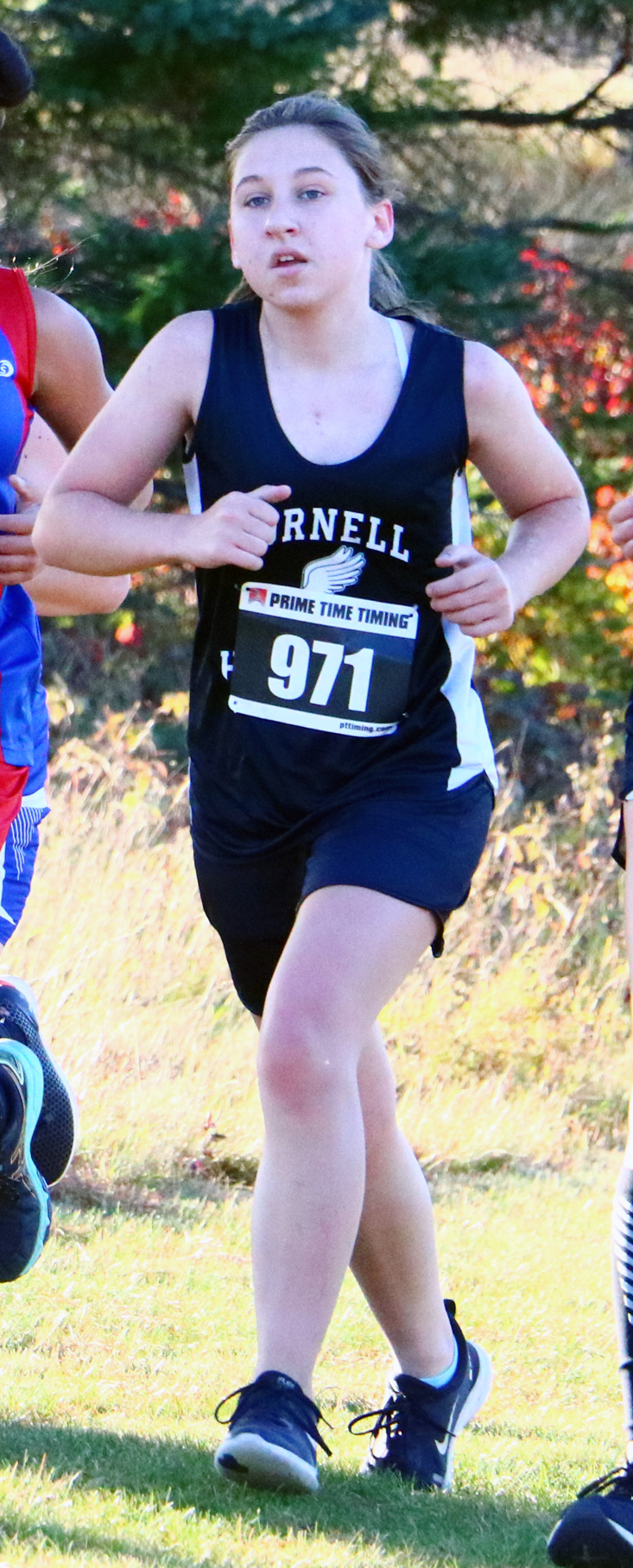 Freshman Dana Brosted makes her way along a course for her Cornell-Lake Holcombe cross country team Oct. 13, at a conference meet hosted by Bruce. Brosted placed 25th in the event, with a time of 26:56.9.
On a day that had seven inches of snow and the season's first winter storm warning, the Oct. 20, sub-Sectional at Webster, had 10 schools take part, including the Cornell-Lake Holcombe Knights Cross Country team. Coach Greg Anderson says it was a long drive there and back in the conditions, but the course was the real obstacle.
"It was kind of a rough one," said Anderson of the race.
During the snowy course, sophomore Blake Anders ran well to lead the Knights, finishing in 30th place, which was below qualifying for advancement to the next level. Anders came in with a time of 21:55.95.
Senior Jack Porter ran his last race at the high school level in 25:19.74, finishing 47th, after struggling on the slippery slopes.
For the girls, junior Carly Vavra ended her season 32nd, with a time of 26:56.15 and freshman Dana Brosted placed 36th in 28:06.31. Brosted also had trouble along the course, after slipping in the two or three inches of snow that had covered it, and falling, reaggrevating an earlier injury.
Brosted completed the race about a minute slower than normal, because of her fall.
Anderson is sad to see Porter graduate out of the program, but is looking ahead to next year, and beyond, with a strong crop of middle schoolers waiting in the wings. Several weeks ago, the middle school team took third place at Owen-Withee, something Anderson says is a great accomplishment.
"They should do well."
Cutline: Freshman Dana Brosted makes her way along a course for her Cornell-Lake Holcombe cross country team Oct. 13, at a conference meet hosted by Bruce. Brosted placed 25th in the event, with a time of 26:56.9.  Photo by Ginna Young
[caption id="attachment_96083" align="alignnone" width="154"]
Blake Anders, Cornell-Lake Holcombe sophomore, comes along the Bruce course at this season's conference meet Oct. 13. Anders ended the day in 28th place, with a time of 22:09.4. Photo by Ginna Young[/caption]