Posted on
Going virtual works out for Raiders in fall's final GNC meet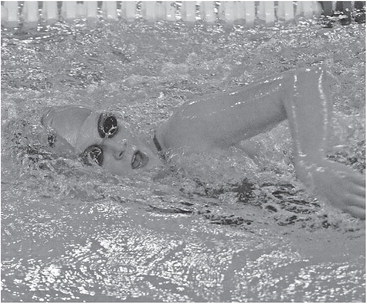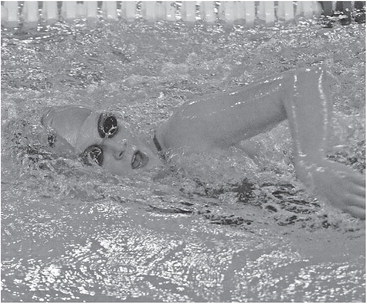 GNC SWIM CHAMPIONSHIPS
For those keeping score at home, the Medford swimmers tied the Ladysmith Co-op 85-85 in their dual meet and placed fourth out of eight teams in the Great Northern Conference Thursday with 134 theoretical points.
The focus, however, in the night's four dual meets was to determine individual placements and present All-GNC awards based on the times in those four duals.
While the Raiders came up just short of any first-team, second-team or honorable mention awards in the "virtual conference meet," they did post some solid times and improve over a 93-77 loss the Ladysmith Co-op handed them back on Sept. 10.
Now, they'll practice and hold their breath that the WIAA Division 2 postseason is held. Step one in the plan is the Nov. 7 sectional meet that, as announced by the WIAA Tuesday, will be split between Medford's and Rhinelander's pools. A state meet is also planned for Nov. 13 at Waukesha South High School.
Thursday's virtual meet differed from normal GNC championship meets for two reasons, other than the obvious one that all teams weren't in the same facility. First, it was held eight days earlier than a typical conference meet, which presented challenges for coaches when it came to planning taper processes for the post-season. Secondly, the four duals were conducted as duals, meaning teams could have three entries in each event. Typically in the conference meet, teams may still can spread out their 24 entries in the eight individual events as they choose.
"It went better than expected," Medford head coach Betsy Meinel said. "It was a week earlier this year. We didn't know how it was going to go, but it actually worked out better for our taper. A lot of the girls posted personal-best times for the season, which rarely happens at conference. We are ready to begin taper this week for sectionals next week and I'm expecting even better times."
In the dual format at Ladysmith, Medford won the 200-yard medley and freestyle relays and got individual wins from Erin Bergman in the 100-yard freestyle and 100-yard backstroke, Kami Razink in the 50-yard freestyle, Morgan Ball in the 100-yard butterfly and Aiden Denzer in the 100-yard breaststroke.
When compared to times from around the rest of the conference, Medford's top efforts were fourth-place finishes from Bergman in the backstroke, Denzer in the breaststroke and the medley relay team.
Bergman, Denzer, Ball and Razink swam to a time of 2:01.82 in the medley relay to finish behind Rhinelander (1:52.49) and two Lakeland teams (1:55.05 and 2:00.86). Rhinelander's time was the first of six GNC records the Hodags would set in the meet. Rhinelander's B team was fifth in 2:05.34, while Ladysmith's top team was sixth, 3.65 seconds behind the Raiders.
Medford's Maddie Williams, Jackie Williams, Colby Bergman and Jordyn Johnson were fourth in the dual and 12th overall at 2:24.27, while Breanna Kraemer, Olivia Rau, Shaniah Brandt and Kaya Fortin finished in 2:39.47.
Bergman's solid night individually ended with her fourth-place time of 1:06 in the 100-yard backstroke, which she easily won in the dual by 5.46 seconds over Ladysmith's Federica Santori. Kraemer was fourth in the dual and 11th overall at 1:15.36, and Maddie Williams was fifth and 12th at a season-best 1:16.76. Rhinelander's Lisa Kennedy won the GNC title in 59.24 seconds, followed by Lakeland's Naomi Hamerla (1:03.58) and Antigo's Heather Arlen (1:03.72).
Earlier in the meet, Bergman won the 100-yard freestyle and placed fifth overall in the conference with her time of 58.98 seconds. It was only Hodags and T-Birds ahead of her. Rhinelander freshman Abi Winnicki set a GNC record at 53.58 seconds, followed by Lakeland's Mariah Angove (55.63) and Rylee Ahlborn (56.11) and Hodag Genna Fugle (57.93).
Maddie Williams, in her first open 100 of the fall, placed 13th overall at 1:08.26, while Rau was 20th at 1:17.5.
Denzer's 100-yard breaststroke time was 1:17.98, just enough to beat Ladysmith's Mya Baselt (1:18.12) in the dual. Overall, she was 0.7 seconds behind Lakeland's third-place swimmer LaCrosse Margitan. Angove won it in 1:10.96, 0.59 seconds ahead of Rhinelander's Noelle St. Pierre. Jackie Williams was fourth in the dual and 12th overall at 1:31.1, while Rau was fifth and 15th at a season-best 1:39.71.
Ball earned two fifth-place GNC finishes overall. Her dual win in the butterfl y came with a time of 1:08.13, which beat Santori by 1.29 seconds. Trident Olivia Bunton wasn't far behind at 1:10.07. Brandt swam it in a season-best 1:40.82 for the Raiders, good for 14th overall. Hodag Malia Francis was the league champion with a GNC-record time of 58.01 seconds, followed by Hamerla (1:00.58), Arlen (1:01.64) and Rhinelander's Karis Francis (1:02.64).
In the 200-yard individual medley, Ball finished in a season-best 2:31.95, just 1.08 seconds behind Bunton. That event, conference-wise, was dominated by Rhinelander as Makenna Winnicki (2:17.97), Karis Francis (2:21.75) and Kennedy (2:22.9) took the top three spots. Colby Bergman was fifth in the dual an 11th overall at a personal-best 2:49.12 and Jackie Williams was sixth and 12th with her best time, 2:55.48.
"Morgan started the meet with a personal best in the 200 IM," Meinel said. "She almost came back to beat the Ladysmith swimmer. She was able to overtake their swimmer in the butterfly later in the meet. We had a lot of close finishes in the meet. Aiden came from behind to win the breaststroke."
The 400-yard freestyle relay team of Kraemer, Razink, Ball and Erin Bergman placed second in the dual and a solid sixth overall at 4:14.7. Ladysmith's top team was third overall with its time of 4:07.85. Rhinelander won in a GNCrecord time of 3:43.13. Medford's Colby Bergman, Maddie Williams, Kirsten Weix and Johnson was third in the dual and ninth overall in 4:44.5. Brandt, Kaya Fortin, Lydia Pernsteiner and Rau finished in 5:15.79.
The 200-yard freestyle relay team of Kraemer, Johnson, Jackie Williams and Razink that won its race in the dual, took seventh overall in 1:57.84. They beat the Tridents by one second in the dual. Fortin, Brandt, Pernsteiner and Weix got the third-place spot against Ladysmith and 12th overall against the entire league at 2:16.11. Rhinelander won the event with a record time of 1:40.33.
Razink's 50-yard freestyle win in Ladysmith resulted in an eighth-place finish in the conference. She finished in 27.74 seconds. Johnson was second in the dual and 14th overall in a season-best 29.55 seconds, and Fortin was fifth and 19th in 34.24 seconds.
Medford continued to make waves in the 500-yard freestyle. Colby Bergman cut another 4.31 seconds to place third in the meet and 10th overall at 6:33.13. Weix dropped another 4.7 seconds to 6:46.96 and was fourth and 12th. Pernsteiner was fifth and 14th in 6:51.72.
Pernsteiner was fourth and 13th in the 200-yard freestyle at a season-best 2:31.66, while Weix was fifth and 14th in 2:32.45.
"Colby and Kirsten continued to drop time in the 500 free," Meinel said. "With more rest in the next two weeks, I expect even more time drops in this event. Erin easily won the backstroke and 100 free and Kami continued her streak in the 50. Our relays were not our usual lineup this week with some swimmers out, but I expect those to take off next week.
"The girls are ready for taper and sectionals," she added. "We didn't know if we would be able to make it this long, but now that we are so close we are ready to swim fast."