Posted on
Cornell clinches conference crown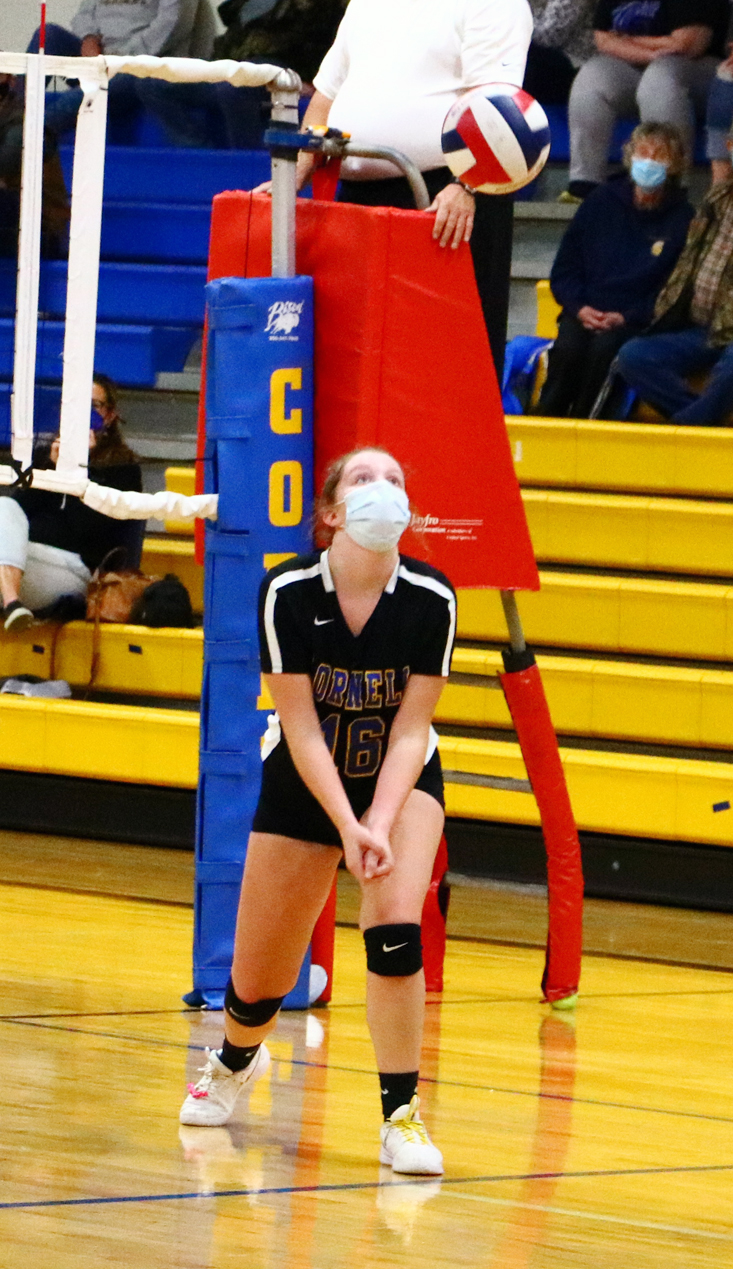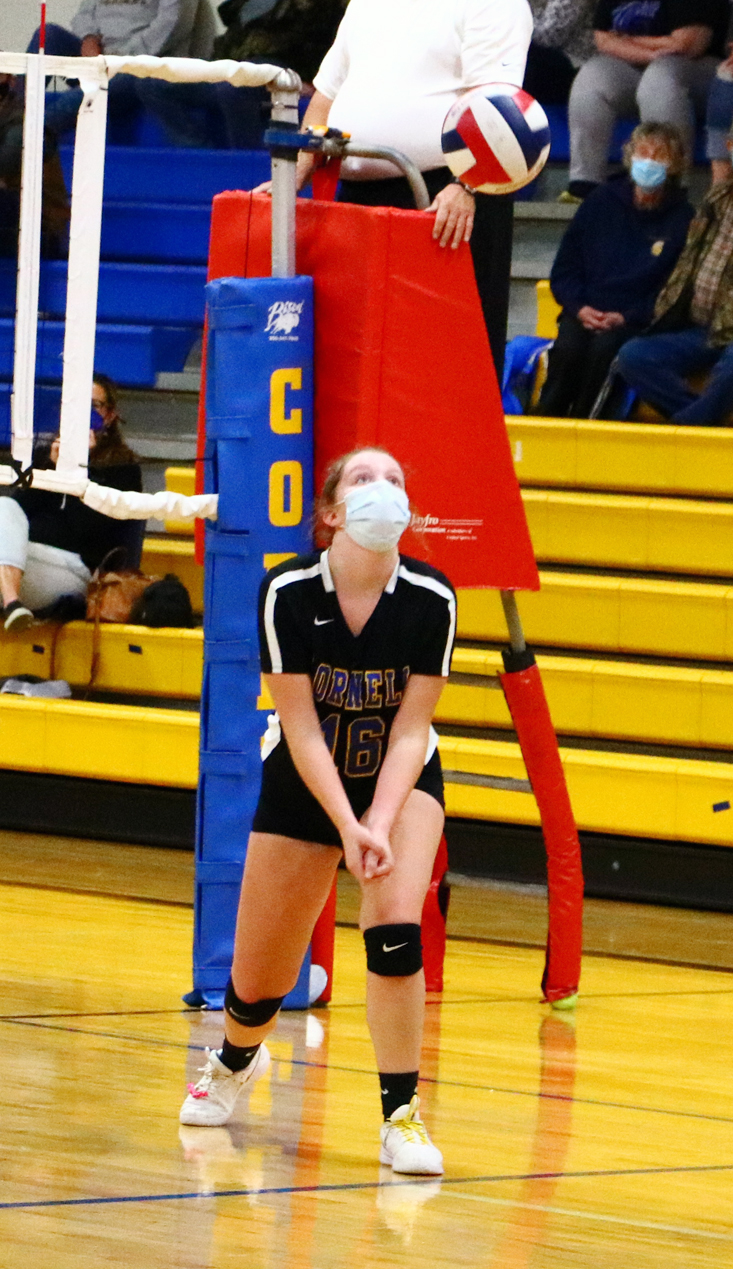 By Ginna Young
It's been 40 years, since the Cornell Chiefs Volleyball program came away with the regular season crown, but it was four decades worth waiting for, as the team went undefeated in East Lakeland Conference play and were nearly perfect overall. The Chiefs clinched their title Oct. 13, hosting conference opponent New Auburn. Cornell won the first set handily, 25-15, but the second set victory was much closer, 25-21. It was obvious nerves had kicked in, as the third and final set was a back-and-forth matter.
Cutline: Michaiah Galster, Cornell senior, works with her teammates to keep pace with an agressive New Auburn squad Oct. 13. On their home court, the Chiefs pulled out the 3-0 victory, which won them the conference crown. Photo by Ginna Young
See Thursday, Oct. 22, 2020, issue of the
Courier Sentinel
for the rest of the story. Stop by our office or click
here
to purchase a one year subscription.