Posted on
Raiders get good test in final dual; GNC virtual meet today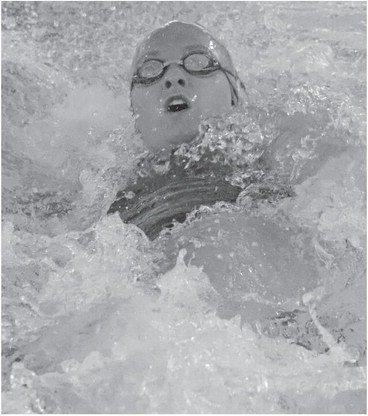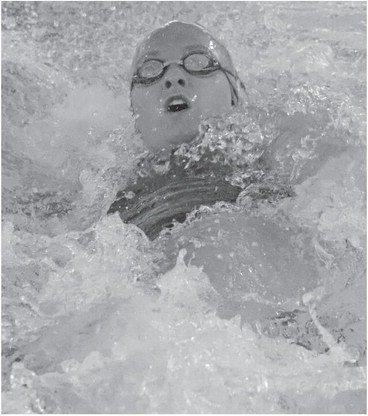 MEDFORD GIRLS SWIMMING
After a run of five basically noncompetitive meets, the Medford Raiders finally got a good one Thursday and, despite a 92-77 loss to Lakeland, took a lot of positives out of their 2020 home finale.
Medford got points for depth, but Lakeland got points for nine wins in 11 events and that was just enough to get the T-Birds past the Raiders. Lakeland solidified its second-place standing in the conference with a 6-1 dual-meet record. The Raiders finished the duals at 4-3.
"I had a really good time at this meet," Medford head coach Betsy Meinel said. "We were equals for the most part. They're a good team, we get along really well together, so it was just nice to have this as our final home meet. And it pushed us. Even as tired as the girls are in the season right now and with the yards they're putting in –– they're swimming upwards of three miles –– they still had good times because they had people to push them."
Morgan Ball and Aiden Denzer were Medford's winners. Ball took the 200yard individual medley and added a second- place finish in the 100-yard butterfly. Denzer, back after missing two meets due to injury, won the 100-yard breaststroke.
Ball and Erin Bergman swam competitively in the MASH pool for the final time. Bergman posted solid times while taking second in both the 100-yard freestyle and 100-yard backstroke.
Ball's medley win, her second in two weeks, came with a time of 2:35.42. She beat Lakeland's Nina Starynski by 5.85 seconds. Sisters Maddie Williams (2:50.86) and Jackie Williams (2:59.39) placed third and fourth in an event where Medford outscored Lakeland 11-4. Not long after that, Ball swam the butterfl y in 1:08.32 to finish 4.27 seconds behind Lakeland's Brie Wescott. Maddie Williams (1:25.27) and Shaniah Brandt (1:43.9) were fourth and fifth. Brandt was almost five seconds better than the previous week at Colby.
Bergman swam the 100-yard backstroke in 1:06.41 to finish 4.16 seconds behind T-Bird Mariah Angove. Breanna Kraemer was third for Medford in a season-best 1:14.48 and Kaya Fortin was fifth in 1:26.93, an improvement of 2.04 seconds. Bergman's first open 100-yard freestyle of the fall was impressive as she finished in 58.08 seconds, 0.84 seconds behind Angove. Lacey Brandner was third for the Raiders in 1:04.88 and Kraemer was fifth in a personal-best 1:06.41.
"I've had them for four years," Meinel said of Bergman and Ball. "It's going to be weird next year not to see them as leaders. You could always count on them. Aiden was out, so I had to put someone in the IM and Morgan just filled in perfectly and ended up winning it. They're great in that we can put them anywhere. Erin was under a minute in the 100. I wasn't expecting a 58-flat. They really did well. We're pushing a little harder right now with hopes of sectionals."
Denzer's win in the breaststroke came with a time of 1:16.76. The sophomore beat Lakeland's Lacrosse Margitan by 3.06 seconds. Jackie Williams (1:33.39) and Kirsten Weix (1:38.62) were third and fourth as Medford had an 11-5 scoring edge in that race.
The 200-yard freestyle featured a close sprint to the wall, won by Wescott by 0.9 seconds over Brandner (2:20.67). Colby Bergman (2:27.92) and Lydia Pernsteiner (2:36.75) were fifth and sixth. Kami Razink posted her best 50-yard freestyle
time of the fall at 27.02 seconds, good for second place behind Lakeland's Rylee Ahlborn (26.56). Jordyn Johnson (29.82) was fifth and Fortin (34.68) was sixth.
"Kami had a good 50, so close to breaking into the 26s," Meinel said. "She was a little bit hesitant on her flip turn and that was it."
The 500-yard freestyle was a highlight as all three Raiders set season-best times. Colby Bergman took third in 6:37.44, Pernsteiner was fourth at 6:47.77 and Weix was fifth in 6:51.66.
"Kirsten had a phenomenal 500," Meinel said. "I think she cut 12-13 seconds. She had not been under seven minutes this year and she looked really good in it with consistent times all the way around. There's more in Colby Bergman. I know there is. I will tap into it somehow. We'll get there."
Lakeland had just enough speed to win all three relay races. The T-Birds' winning time in the 200-yard medley relay was 1:57.76, but Erin Bergman, Denzer, Ball and Razink were a split-second off their best time of the year at 2:00.81. Colby Bergman, Jackie Williams, Kraemer and Johnson were fourth at 2:22.8 and Pernsteiner, Weix, Brandt and Fortin were fifth at 2:42.31.
Maddie Williams, Johnson, Brandner and Razink swam the 200-yard freestyle relay in 1:57.97 to finish 2.36 seconds behind the T-Birds. Kraemer, Fortin, Brandt and Jackie Williams were third in 2:09.31. Brandner, Razink, Ball and Erin Bergman took second in the 400yard freestyle at 4:08.98, 7.25 seconds behind. Maddie Williams, Colby Bergman, Johnson and Weix were third in 4:41.86.
To finish the regular season, the Great Northern Conference is conducting a virtual conference meet tonight, Thursday, at 5:30 p.m. through four dual meets. Teams were matched up based on regular- season standings to hopefully pull each other to their best possible times. Fourth-place Medford is at third-place Ladysmith, second-place Lakeland is at first-place Rhinelander, fifth-place Antigo is at sixth-place Colby-Abbotsford and seventh-place Mosinee is at eighth-place Tomahawk.
Times from the four dual meets will be compared and used to determine final individual placements in each event and overall team scores.
MATT FREY/THE STAR NEWS