Posted on
Mosinee stays unbeaten with 3-0 sweep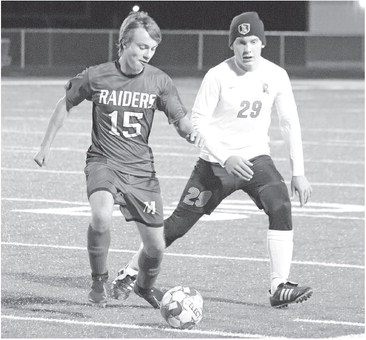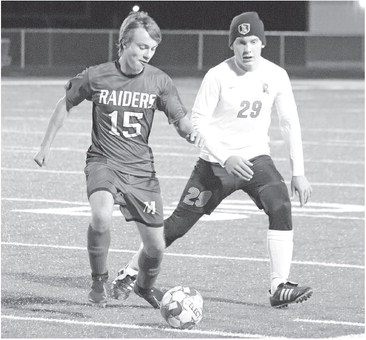 MEDFORD VOLLEYBALL
The Medford Raiders had promising stretches in each set Thursday, but those stretches weren't enough to take down the Mosinee Indians, who put the finishing touches on a perfect run through the Great Northern Conference volleyball season with a 3-0 sweep at Raider Hall.
With the sweep, the Indians finished 9-0 in GNC play this fall and won all 27 sets they played. They became the second GNC team to not lose a set in the conference play. The 2013 Tomahawk Hatchets went 12-0 and won all 36 sets they played. Mosinee has won 44 straight GNC matches and four straight league titles.
Medford finished 5-4 in conference play and 6-5 overall. As the two-seed in the WIAA Division 1 bracket, the Raiders will host third-seeded Lakeland tonight, Thursday, in a regional semifinal match. The winner will likely travel to Merrill for Saturday's 7 p.m. regional final. The top-seeded Blue Jays host fourth-seeded Ashland tonight in their semifinal.
Mosinee will be a threat to go a long way as a one-seed in Division 2.
With Laurissa Klapatauskas serving, Medford went on a mini run early that put the Raiders ahead 5-3 in game one. Mosinee went on an 8-0 tear to go up 11-5, but Medford chipped away and, behind a successful push to the corner by Katie Brehm and Martha Miller pounding two attacks off Mosinee blocks, found itself down by just one at 16-15.
But a tip kill by Mosinee's Emily Wicklund broke Medford's run and set the tone for a 9-4 surge that put game one away 25-19.
Kills by Brooklyn Montgomery and Jessica Maurer helped Mosinee get off to an 8-1 start in game two. Medford crept within 9-6, 11-8, 12-9 and 13-10 before the Indians went on a tear behind Montgomery's serving. She had three aces in a run that put Mosinee up 21-10. Allie Paulson's kill and Rynn Ruesch's block kill were the final points for Medford in a 25-12 loss.
Mosinee jumped out to a big lead again in game three, 12-1, but Medford again got some things together and briefly made a game of it. Ruesch's block finally ended Mosinee's run and, with Klapatauskas serving, the Raiders got a Brehm kill, a run of Indian errors, a double-team block from Ruesch and Brehm and a Paulson kill to climb within 12-8. Later, with Paulson serving, the Raiders again got Mosinee to make some mistakes, Ruesch hit a perfect cross-court tip and Paulson hit the back line for an ace to pull the Raiders within 15-14.
But the Indians got the stop they needed and, behind a serving run by Maurer, put Medford away 25-16.
Ruesch had five kills to lead Medford. Paulson and Brehm had three kills each and Klapatauskas and Miller had two apiece. Paulson had three aces. The Raiders again served well with just two errors in 48 attempts.
Miller led Medford with 15 digs. Katie Lybert had seven and Olivia Krug added six. Lybert had eight assists and Paulson had six.