Posted on
Another conference win comes the way of Tridents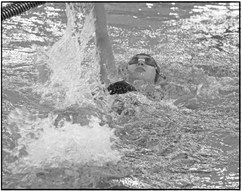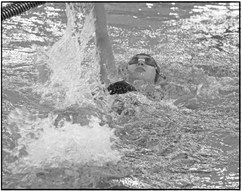 The Lake Holcombe-Ladysmith-Flambeau-Bruce and Trident Swim and Dive team, hosted Colby-Abbotsford Oct. 15, to end their conference dual meet schedule. The Tridents outscored the Colby-Abby team 115-60, to claim their fifth conference win and move to a 6-2 record.
Notable swims for the night included senior Olivia Bunton setting a personal best time in the 200-yard individual medley, with a time of 2:28.68.
"This swim also allowed Liv to break into the 'Trident Top 10' list of all-time best swims by a Trident swimmer," said coach Matt Bunton.
In the 50-yard freestyle, senior Brittney Wiles dropped another 2 seconds.
"This is Brittney's first year swimming with the team," said M. Bunton. "In total, she's dropped 6 seconds over the course of the season in the 50-freestyle, which is awesome."
Wiles also dropped 5 seconds in her 100-yard freestyle time.
In diving competition, senior Kitara Fye posted her best six-dive score, as she continued to learn and perfect more challenging dives. In the 500-yard freestyle, sophomore Sadie Heath set a new personal best time and dropped 17 seconds, to swim a 6:19.55 and take second place in the event.
Sophomore Madeline Bunton took first in the 500-freestyle, with a personal best time of 5:28.80, setting a new Trident team and Ladysmith High School record.
"We've been doing a lot of high intensity, short-rest pace work in our practices, and both Maddy and Sadie had great races tonight," said Matt Bunton.
In the 100-yard butterfly and 100-yard backstroke, senior Federica Santori continued to improve taking first place in both events.
"Federica is an international student attending Flambeau Schools, and comes from a strong youth program in Italy, and has been a great addition to our team this year," said Matt Bunton.
Senior Mya Baselt also posted good swims in the 200yard freestyle, with a time of 2:13.05, and in the 100-yard breaststroke, with a time of 1:17.48, to claim first place.
The Tridents celebrated their parents and seniors during the meet, as well.
"More so than many sports, our parents are critical to our success as a team," said Matt Bunton. "They deal all season long with wet suits, wet towels and hungry kids. They also serve as volunteers to help run the timing system, setting up and tearing down, before and after every home meet. We are certainly very grateful for their ongoing support."
Matt Bunton said the seniors are a great group of leaders and role models for the team's younger students.
"We are very excited for the bright futures they each have in front of them, but will certainly miss their presence on our team next year."