Posted on
Two teams aim to keep rolling, another aims to finally get started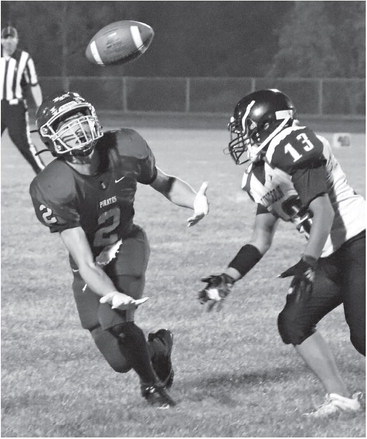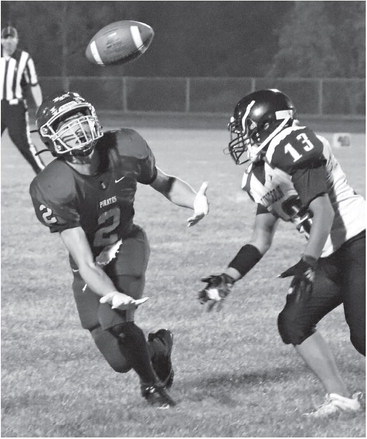 WEEK 4 FOOTBALL
A conference championship is on the line, a season is finally set to get started and a strong start is hoped to continue at Raider Field in this week's high school football action in Taylor County.
_ In all likelihood, Gilman's home game with McDonell Central Friday will determine the Central Wisconsin West Conference championship.
Both eight-player teams come in at 3-0 and neither has been challenged. Gilman outscored Bruce, Phillips and Alma Center Lincoln by a combined 146-0 in its first three games. McDonell outscored Lincoln, New Auburn and Phillips by a combined 156-46.
The story for the Macks has been the play of senior quarterback Tanner Opsal, who has more than 1,000 yards of total offense to his credit in just three games. Opsal has 103 rushing attempts, including 49 in a season-opening 46-20 win at Lincoln, for 573 yards and nine touchdowns. The rest of the team has 38 carries combined. Plus, Opsal has completed 25 of 47 passes for 564 yards and 11 touchdowns. He's been intercepted once.
Gilman head coach Robin Rosemeyer said Opsal is a strong athlete, probably weighing about 225 pounds, and runs behind running back Xayvion Matthews, who goes about 200. While they have that physical trait, the Macks also rely on their short passing game and some runpass option type plays where Opsal gets outside, trying to get the defense to commit to stopping him and losing coverage on potential receivers that he can throw to at the last minute.
"We're going to have to play a defense where we don't have to worry about our cornerback helping us on that play and allow our linebackers to flow and get leverage right away so he doesn't get wide," Rosemeyer said.
Defensively, the Macks have shown various looks in all three games so far, Rosemeyer said. The constant in those games was an aggressive defensive line and solid play at middle linebacker from Matthews, who leads the team in tackles.
Gilman enters the game averaging 356.3 rushing yards and 400 total yards per game. The numbers are more eyepopping on defense, where the Pirates are holding teams to an average of 17.3 rushing yards and 64 total yards per game. They held Lincoln to minus-19 rushing yards Friday.
Obviously, this is the teams' first eight-man meeting, but the teams were rivals in the Small Cloverbelt and CloverWood conferences between 2002 and 2016. The Macks won nine of 14 games in that stretch. The teams split WIAA playoff games in 2008 and 2009.
Gilman finishes conference play next week against New Auburn, while Mc-Donell is at Bruce.
_ Three weeks after their Sept. 25 season opener with Unity got swept out Week 4 football previews
from under them that morning, the Rib Lake-Prentice Hawks have cleared COVID protocols are plannig to finally kick off their abbreviated fall season Friday at Ladysmith.
The Lumberjacks had their opener with Flambeau called off too, but they have been able to get on the field the last two Fridays, falling 16-13 at home to Webster on Oct. 2 and 22-8 at Lake Holcombe- Cornell last Friday.
Hawks' co-head coach Jonah Campbell said Wednesday, the team resumed operations on Sunday, will have the required five practices in by the end of the day Thursday and is raring to finally get some game action.
"They're are a lot of grins on the field this week," Campbell said. "It feels good to be coaching them on the field again and talking football."
Like Rib Lake-Prentice, this is Ladysmith's first year in the Lakeland Conference for football. Prior to this year, the Lumberjacks had a long association with the Heart O' North Conference, where it was one of the league's smallest schools.
Ladysmith actually led Webster 13-0 on a 31-yard second-quarter touchdown run by Brady Ingersoll and a 85-yard kickoff return by Ingersoll to start the second half. The Tigers rallied with two third-quarter touchdowns and converted both two-point conversions to win it.
Last week, Lake Holcombe-Cornell built leads of 16-0 at halftime and 22-0 in the third quarter before the Lumberjacks got a late touchdown from Ingersoll.
Ingersoll, just a sophomore, has been Ladysmith's top offensive threat with 80 and 79 rushing yards in the two losses. He caught three passes for 20 yards last week as well.
Offensively, the Lumberjacks have averaged a modest 162.5 yards per game. Defensively, they've sprung some leaks, allowing 294 yards per game, including 346 rushing yards last week to the Knights. But, Campbell said, 310-pound senior defensive lineman Wade Stanger was a handful for both the Webster and Lake Holcombe-Cornell offensive lines and will be someone the Hawks will have to be aware of.
Campbell said the Hawks are expecting a competitive game based on what they've seen from Ladysmith's film. The problem is they don't really know what to expect from themselves being behind everyone else in games played.
"We don't exactly know what or who we are yet, especially with installing the new offense and defense," he said. "But the buzz is definitely around in practice."
_ The Medford Raiders look to stay on top of the Great Northern Conference standings when they host Merrill (1-2) at Raider Field.
The Blue Jays got off to a decent start, scoring late to beat Ashland 20-14 in their opener. But without injured quarterback Caleb DeJong, the Jays struggled offensively the last two weeks, falling 34-6 at Lakeland and 42-8 to Rhinelander. They also didn't have running back Eddie Collinsworth in the loss to the Hodags.
Dejong ran for 174 yards on 29 carries and scored three touchdowns and he threw for 45 more yards against Ashland. Collinsworth totaled just over 100 yards in the first two weeks.
"They look like they're missing their quarterback," Medford head coach Ted Wilson said. "That's probably their best player, so that's going to hurt them a little bit. They've changed their offense a little bit. They went to a spread offense. We're going to have to face that again and be worried about the pass and the run and we're going to have to play well."
Junior Cayden Diels has rushed for 101 yards on 32 carries in DeJong's absence and completed 11 of 27 passes for 199 yards and a touchdown.
Merrill had the best of this GNC rivalry early, but lately it's been dominated by Medford, who has won the last five meetings. The run started with a last-second 29-27 playoff win in 2015 and includes a 44-7 win in last year's regular-season finale.
Medford has won its last nine GNC games and 14 straight regular-season games. It's outscored its first three opponents this year 143-15.