Posted on
Knights axe Lumberjacks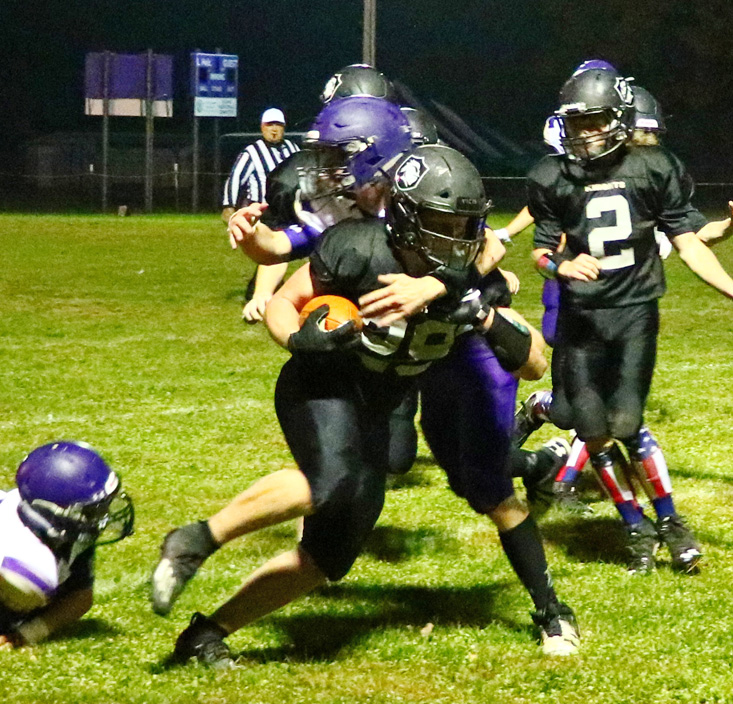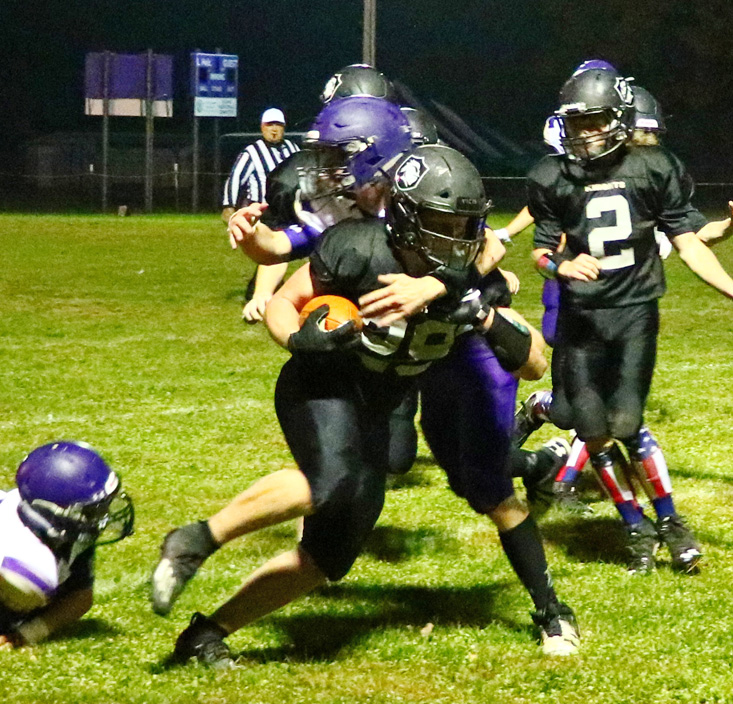 By Ginna Young
Cornell-Lake Holcombe started out slow on the football field this season, but by the time Homecoming rolled around Oct. 9, the co-oped team was ready for a win. The Knights faced Ladysmith, as part of the newly-designed Lakeland Conference.
"The word for the week was adversity," said Brandon Baldry. "We lost three important starters over the course of the week. We have been battling ourselves the first two games."
To start off the season, Baldry says the team hurt itself with penalties and mistakes.
"I told the team that this game was a big game for us," said Baldry. "This game would start a spark inside of us all. I called them out as a team. We needed to come together as a team and trust each other. If we could accomplish that, this team would do great things. The boys answered that call."
Answer that call they did, as Lake Holcombe scored not long after the opening kick-off, with a touchdown run by senior Tate Sauerwein. The two-point conversion was good and the Knights were up 8-0.
Meanwhile, Ladysmith was held scoreless.
Sauerwein again saw the endzone, as he scampered 91 yards for a touchdown during a kick-off return in the second quarter. He wasn't finished there, as the senior scored for the third and final time that night, in a 6-yard touchdown run.
The two-point conversion was successful and the Knights went into halftime, bolstered by a 22-0 lead.
Meanwhile, the Lumberjacks were held scoreless until the fourth quarter, when the visiting team notched a touchdown, along with a two-point conversion.
"Our backs were against the wall multiple times, but [we] overcame the adversity," said Baldry, who praised his team's defense. "Offensively, we trusted each other to do 'your job.' We ran the ball very well against a very stout defensive line."
The Knights earned 347 yards as a team on the ground, with only four turnovers. Penalties were also on the decline, with six, along with 26 yards lost from those penalties.
Sauerwein finished the night with 273 yards and three touchdowns, while junior Colton Minnick had 48 yards. Sophomore Dylan Bowe ended with 12 yards, while sophomore Harley Schroeder recorded 10 yards.
Junior Sam Ewer brought in 12 tackles, with Sauerwein adding 6 and sophomore Max Sauerwein chipping in with 3 tackles.
Minnick also had 3 tackles, with Bowe and senior Will Kliegle adding 2 tackles each.
"A huge shout out to our sophomores," said Baldry. "They stepped up big for us this week, in important roles."
The Knights improve their record to 1-2 and look ahead to the next challenge they face.
"The spark has been lit," said Baldry. "We are looking forward to continuing getting better as a TEAM."
Cutline: Tate Sauerwein, Lake Holcombe senior, tore up the field for Homecoming against Ladysmith, Oct. 9, running for the Knights' three touchdowns in the game before halftime. The Knights went on to win the conference match-up, 22-8, in their first victory. Photo by Ginna Young