Posted on
Cadott running strong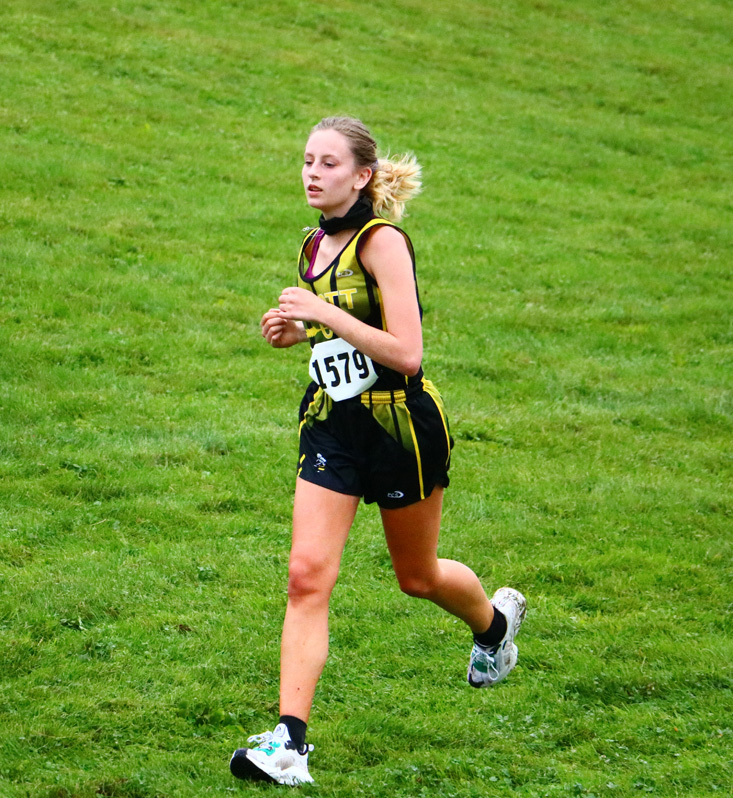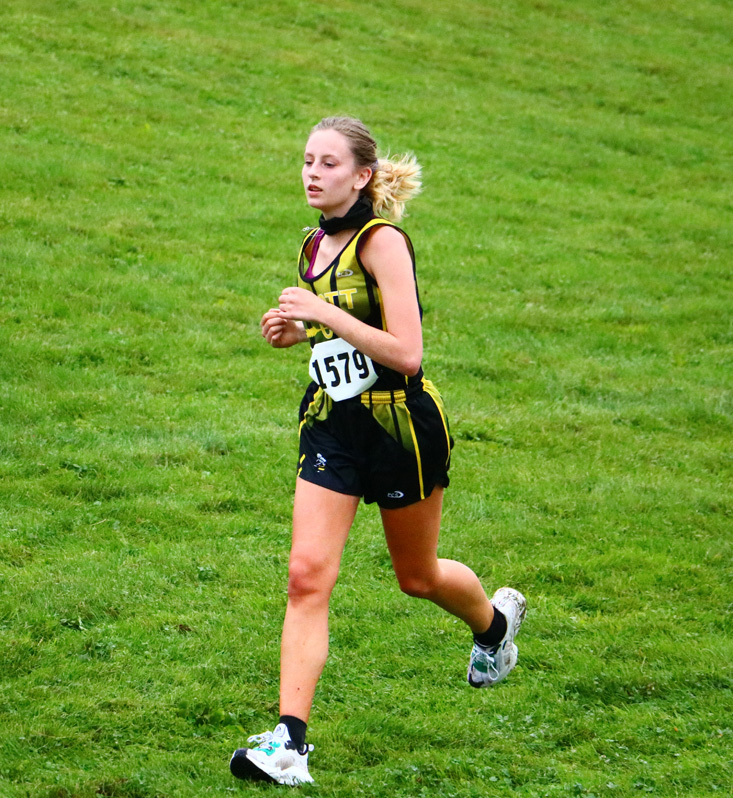 The season is winding down, but it hasn't slowed competition for the Cadott cross country squad – including stellar performances from the middle school runners.
Oct. 6 vs. Owen-Withee Invitational
The boys and girls teams were evenly matched, as far as scoring went, with both taking second place in an away meet at Owen-Withee. The boys ran in a time of 1:37:23.2, while the girls logged 2:05:06.6.
The (girls) team did extremely well," said coach Tom Weiss. "They have been working hard during practice and now we are getting some nice results. The high school boys did well, even with one key runner missing, due to illness."
Three of the boys received medals at the meet, with sophomore Peter Weir placing second (17:15.4) and junior Tad Weiss only a few steps behind for fourth place (17:50.7).
Senior Zach Morgal rocketed up to seventh (18:56.3), followed by freshman Cole Pfeiffer in 18th (21:29.7). Junior Corbin Grenz wasn't far behind in 24th (21:50.9), with freshman Sage Handrick rounding out the line-up, with a 32nd place finish (24:25.4).
On the girls side of it, sophomore Lucy Lindeman came in sixth (24:11.5), with senior Kaileigh Tice hot on her heels in seventh (24:17.2) and senior Meadow Barone only a shade behind them for eighth place (24:17.9).
Junior Jessica Klukas finished in 15th (25:11.1) and sophomore Jaycee Stephens came in 25th (27:08.7).
Tom Weiss was also impressed by his middle schoolers' performance. The middle school again swept the first place prizes, team and individual.
Liszy Sonnentag and Mozell Walthers led the girls, with both receiving medals. Also receiving medals, were Ewan Weir, Cooper Mittermeyer, Jordan Sikora, Max Demulling, and Klay Handrick, Penny Kotek and Marley Mengel.
"The boys were led by Wyatt Wellner, who ran his best race of the season and finished first," said Tom Weiss. "The middle school boys scored a low 21 points, which is pretty awesome."
Oct. 10 vs. Altoona Invitational
The varsity sat out Saturday, while the middle schoolers ran their last meet of the year, at the Tower Ridge Recreation area, hosted by Altoona.
The Hornets finished out the year strong, as Wellner took the top spot (11:59.6), with Mittermeyer right behind in third place (12:45.1). E. Weir came in fifth (13:07), while Sikora was just behind in sixth (13:15.3).
Gryphen Lindeman placed seventh (13:24.8), Demulling ended in eighth (13:39.7) and Handrick finishing in 10th (13:51.2).
For the girls, it was all Cadott in the top 10, as Sonnentag came away with first place (13:06.2), Kotek placed second (14:38.00) and Lyla Weggen earned third (14:47.3). Courtney Weggen finished fourth (15:18.2), Mengel ended in fifth place (15:19.5) and Mia Weggen came in with sixth place (15:35.1).
Running for seventh place, was Josie Roth (15:52.2), while Chloe Johnson finished eighth (16:19.2).
Cutline: Jessica Klukas, Cadott junior, comes into the home stretch at a the Stanley-Boyd course Sept. 12. The Hornets did not field a girls team, but Klukas finished 17th in 29:51. Photo by Ginna Young