Posted on
Raiders switch things up, enjoy Parents' Night win over Tomahawk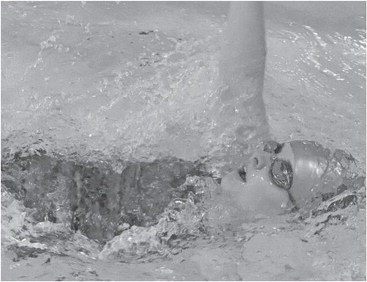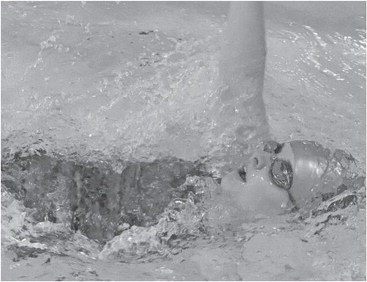 MEDFORD GIRLS SWIMMING
Knowing they were going to win, the Medford Raiders had some fun Thursday night picking their own events in some cases and switching things up in an 84-46 win over Tomahawk on Parents' Night at the MASH pool.
The Hatchets have crashed hard this year after a long run as one of the GNC's elite. They suited up just seven swimmers for Thursday's meet. The Raiders swam the last three races as exhibition events.
"It was kinda nice in that we could see what everyone can still do," Medford head coach Betsy Meinel said. "We had this meet to do it, to see who can do breaststroke and butterfly and things like that. Times were good considering everything. It's hard when it's just the clock on some of those. We went into the meet knowing we were going to race the clock and that's what we did."
One of the fun points to the meet was that parents were allowed to be in the bleachers and watch, something they hadn't all been able to do in the first two home meets of 2020.
"The girls had fun tonight and that was our goal," Meinel said. "This is the first time we've had parents here. Even with just 15 people in the stands it was just nice to have more noise than our noise, even though the girls do a very good job of cheering themselves on. We like having other people watching us too."
Some of the most fun Medford had in the lineup was in the first event, the 200yard medley relay. The team of Lacey Brandner, Erin Bergman, Kami Razink and Morgan Ball won in 2:16.78, while Colby Bergman, Jordyn Johnson, Jackie Williams and Breanna Kraemer finished second in 2:28.02. Kirsten Weix, Olivia Rau, Shaniah Brandt and Kaya Fortin took fourth in 2:43.61.
"I let the girls pick what they wanted to do and then we tried to flip it as much as possible," Meinel said of the day's lineup. "Kami swam the butterfly in the medley. I don't think she's ever swam fly in a high school event. She did really well. Will that be our final medley? Probably not. But it was fun to do it this time. There also was a freshman medley. They picked that one too."
Razink did well in her more typical events, winning the 50-yard and 100-yard freestyles. Her time of 27.19 seconds in the 50-yard race tied her season best and won the race by 0.59 seconds over Hatchet Karlie Woodall. Kraemer was fourth in 30.79 seconds and Fortin was sixth in a season-best 33.67 seconds. Razink won the 100-yard race in a season-best 1:01.36, while Brandner was second in 1:05.06. Rau was sixth at 1:16.48.
Johnson, Maddie Williams, Ball and Erin Bergman won the 200-yard freestyle relay in 1:53.58, beating Tomahawk by 6.09 seconds. Jackie Williams, Shaniah Brandt, Fortin and Lydia Pernsteiner placed third in 2:16.28. Razink, Brandner, Ball and Erin Bergman had the top time in the 400-yard freeestyle relay at 4:07.08, easily beating the Hatchets' team by 25.48 seconds. Colby Bergman, Kraemer, Maddie Williams and Weix finished in 4:40.33 while Rau, Brandt, Fortin and Pernsteiner finished in 5:18.55.
Ball and Erin Bergman, the team's seniors, swam each other in the 100-yard butterfly. Ball won in 1:06.09, six seconds ahead of Bergman. Kraemer was third in a personal-best 1:21.87. Colby Bergman had the top time in the 100-yard backstroke at 1:17.5, followed by Johnson (1:22.32) and Brandner (1:27.4). This event was a new one for Brandner.
Jackie Williams swam the 100-yard breaststroke in a season-best 1:29.35 and beat her sister Maddie by 2.81 seconds. Rau was third in 1:42.91. Maddie Williams, though, won the 200-yard individual medley in 2:48.89, beating Johnson (2:54.33) and Jackie Williams (2:55.9).
Tomahawk's top swimmer of the meet was Abby Jaecks, who won the 200-yard Girls swim
(2:26.58) and 500-yard (6:37.33) freestyles. Pernsteiner was second in the 200-yard race at 2:36.43, followed by Weix (2:44.47) and Brandt (2:51.76). Colby Bergman swam her first 500 of the year and took second in 6:50.6, followed by Pernsteiner (7:02.59) and Weix (7:02.77).
Medford is at Colby-Abbotsford tonight, Thursday, before hosting a tough Lakeland squad on Oct. 15.
Meinel said the challenge she and the Raiders knew they'd face is hitting now as they await word from the WIAA on a post-season plan.
"This was more of a good benchmark meet for the girls to see what they still have to work on," she said. "They're definitely getting tired, the yards are going up. You can see their fatigue on that third lap. The fourth lap is always hard. Those are things we expect to see right now. Depending on what happens in the next month, I don't want to see them for much longer. But we still have time to work on it.
"We're kind of in flux right now. We don't know where to go right now. It's showing in our swimming too."