Posted on
Boys, Sullivan earn titles at Pines Invite; weather stops girls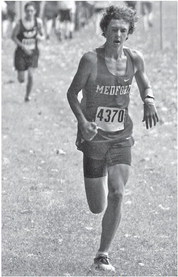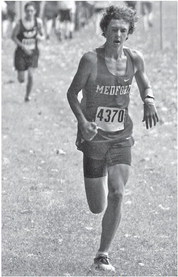 NORTHLAND PINES CC INVITATIONAL
The Medford Raiders earned their fifth boys meet championship in seven tries this season, but the girls ran into an unbeatable opponent Tuesday at the fiveteam Northland Pines Invitational.
The boys edged Rhinelander 39-43 to take the team title, while Northland Pines (65), Lakeland (78) and Antigo (incomplete) rounded out the field.
Unfortunately, approaching thunder- storms forced the girls race to be canceled, denying Medford a shot at its seventh straight team win of 2020.
Medford junior Joe Sullivan remained undefeated, winning his fifth straight race of the regular season. He was pushed for the first time this year, beating Rhinelander's Callahan Laggis by 12.3 seconds. Sullivan's time was 17:15.4.
Freshman Tanner Hraby was sixth for Medford out of 36 finishers with his time of 19:17.2 and sophomore Tristan Price got the last spot in the top 10 with his time of 19:35.9. Senior Jack Tlusty was 3.7 seconds behind in 11th place.
Medford's next trio of runners finished just high enough to close out the team win over the Hodags, who had four runners in the top nine. Raider freshman Nick Steliga was 16th in 20:10, followed by senior Logan Searles in 20:34.1 and freshman Logan Gubser in 20:37.9.
Nathan Willman continued to show solid improvement, taking 25th in 21:26, Lucas Borman was 32nd in 22:10 and Ethan Mottle was 33rd in a season-best 22:17.
Sam Gremban (17:32.7) and Francis Milanowski of Northland Pines (18:38.3) were third and fourth. Antigo's Logan Edwards (18:41.5) completed the top-five list.
The meet was supposed to serve as the final tune-up for all of the athletes before the Great Northern Conference meet, which has been moved up to Thursday, Oct. 15 at Edgewater Golf Course in Tomahawk. The first race that day is set for 4 p.m.
The GNC meet needed to be moved to accommodate the WIAA's revised postseason plan for 2020, which includes Oct. 20 subsectionals ahead of the Oct. 24 sectionals. Medford has been bumped up to Division 1 in the changes and will host one of those subsectional meets.