Posted on
Tridents out-swim Antigo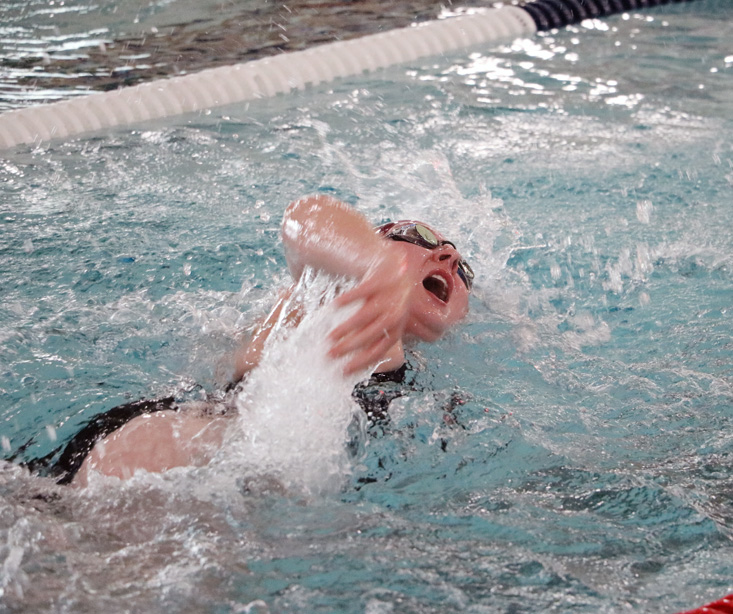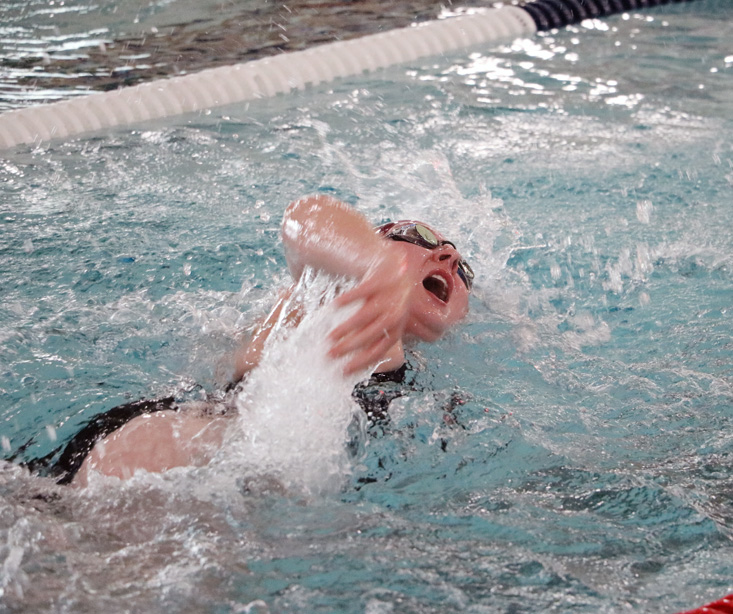 The Lake Holcombe-Ladysmith-Flambeau-Bruce Trident Swim team spent Sept. 24 on the road, traveling to Antigo, for a conference dual meet against the Red Robins. At the end of the night, the Tridents claimed their fourth overall victory, moving them to 3-1 in the conference and 4-1 overall.
"This meet gave our girls another chance to swim different events and try some new things out," said coach Matt Bunton. "As a team, we've been focused this past week, on what happens after a flip turn, in regard to the streamline and breakout. I was very pleased with what I saw from the girls and more importantly, they were happy with their swims, too."
The meet started off with the Tridents pulling up a little short in the 200-yard medley relay, reaching the wall just .74 seconds behind the Antigo A relay. But, the Tridents came fighting back in the 200-yard freestyle, with sophomore Madeline Bunton and freshman Madilyn Kempen takeing first and second, respectively, with times of 2:03.89 and 2:26.40.
This trend continued in the 200-yard individual medley, with junior Brooke Lechleitner and Federica Santori taking first and second, with times of 2.31.11 and 2:40.46.
"Federica, an Italian foreign exchange student, has been a great addition to our team this year," said Matt Bunton. "She grew up in Italy, swimming with a local club very similar to our Flambeau Area Swim Team. She is a very talented swimmer and has quickly become an important part of our team's success this season."
As the meet carried on, Lechleitner had another good 100yard butterfly race, with a new personal best time of 1:03.64, taking first in that event. Senior, Olivia Bunton also swam a personal best in the fly, with a time of 1:10.20.
Senior Mya Baselt posted her personal best time in the 500-yard freestyle, with a time of 6:00.28, to claim another first for the Tridents. The 100-yard backstroke featured Madeline Bunton, Baselt and sophomore Sanaa Trott, with the girls taking first, second and third places. Madeline Bunton posted a personal best of 1:05.28 in the event.
The meet wrapped up with the Tridents taking first in the 400-yard freestyle relay and a final score of 99-60.
Matt Bunton said he wants to extend a big thank you to the Antigo Red Robins, as they are a quality team, built on good sportsmanship and good coaching "I was very happy with how we raced, both individually and as a team tonight," said Matt Bunton. "We continue to improve each week, and are grateful for every day we can come together as a team this season."
Cutline: Senior Brittney Wiles competes in the 50-yard freestyle event for the Lake Holcombe-Ladysmith-Flambeau-Bruce Trident Swim and Dive team. Wiles helped her teammates to a victory over Black River Falls Aug. 27. Photo by Ginna Young