Posted on
Tridents take another win at home against Mosinee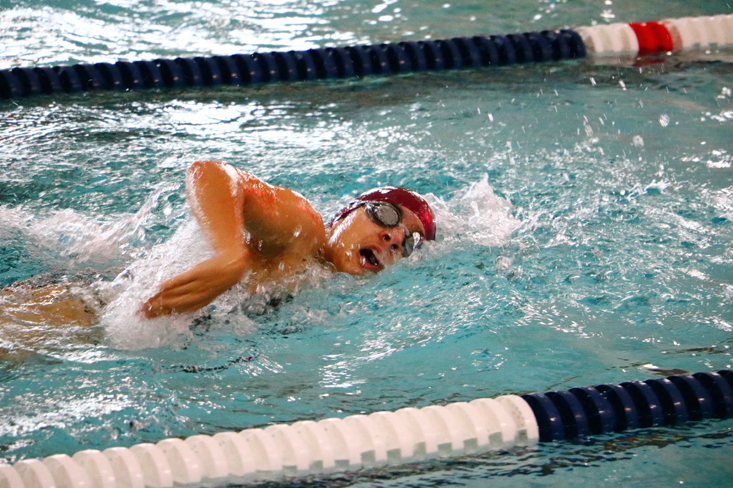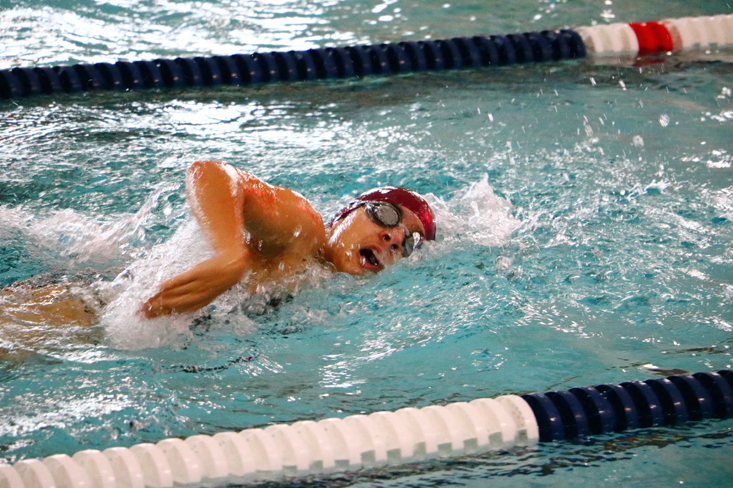 Continuing strong in their season, the Lake Holcombe-Ladysmith-Flambeau-Bruce Tridents Swim team hosted Mosinee, Sept. 17, at the Ladysmith High School pool.
"We always look forward to welcoming the Mosinee team to our pool," said coach Matt Bunton. "They are a young, well-coached and enthusiastic team. This meet in particular, gave our girls a chance to race in several different events and gain some valuable experience."
In the 200-yard medley relay, the team of Sanaa Trott, Madi Kempen, Federica Santori and Brooke Lechleitner, took first, with a time of 2:10.34. The senior team of Olivia Bunton, Mya Baselt, Kitara Fye and Brittney Wiles, finished second, just 9 seconds behind their younger teammates.
"It was fun watching our seniors all race together in this relay," said M. Bunton. "Mya and Olivia have been swimming with one another since grade school on the Flambeau Area Swim Team (FAST), Kitara started as a freshman, and has split her time between diving and swimming, and this is Brittney's first year, and she has improved tremendously since the start of the season. The four seniors do a great job of representing and leading their entire team."
As the meet continued, the Tridents scored well, with many solid swims. Personal best swims included Fye's 100yard freestyle time of 1:07.90, dropping 6 seconds. Fye also swam the butterfly for the first time in the medley relay, with a time of 32.34.
Wiles dropped 4 seconds in her 50-yard freestyle and sophomore Macy Kennedy improved her 50 freestyle time, dropping 3 seconds since the start of the season, with a time of 36.05.
Additionally, Madeline Bunton, Baselt, O. Bunton and Lechleitner, swam the 4x50-yard freestyle relay with a time of 1:52.09, posting the fourth fastest time in the conference so far this season.
At the end of the meet, the Tridents took another conference win, scoring 121-49 and improving to 3-1 for the sea- son.
"Overall, the girls swam well and I'm pleased with where we are at as a team at this point in the season," said Matt Bunton. "They have been working hard in practices, having fun and continuing to improve."
Cutline: Sanaa Trott, sophomore, competed in the 200-yard freestyle event for the Lake Holcombe-Ladysmith-Flambeau-Bruce swim team, Sept. 17. Coming in with a 129-41 home win over their Mosinee opponent, the Tridents are now 3-1 on the season in the conference. Photo by Ginna Young