Posted on
Raiders rebound from tough start with a rout in Rhinelander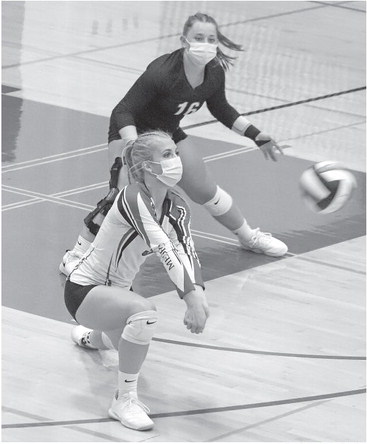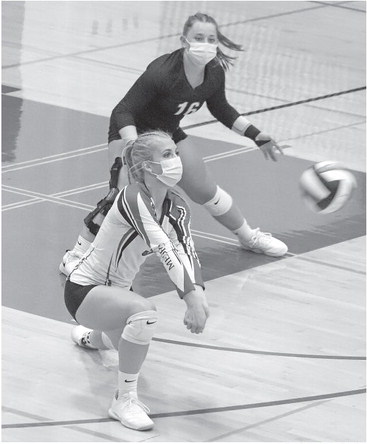 MEDFORD VOLLEYBALL
There was nowhere to go but up for the Medford Raiders after a disappointing season opener Thursday, and that climb began Tuesday with a 3-0 sweep at Rhinelander.
While the Hodags have been volleyball cellar dwellers in the Great Northern Conference the past couple of years, the win certainly held meaning for the Raiders, many of whom experience victory for the first time at the varsity level.
Medford improved to 1-1 in the GNC, while Rhinelander is 0-3.
"We moved some girls around and we flowed much better tonight," head coach Cheryl Schreiner said after the win.
Medford set the tone quickly with a dominant 25-9 win in the first set. The Raiders got out to a sizable lead in game two as well, but this time Rhinelander put up a fight and closed within 20-15 before the Raiders went on a 5-1 surge to seal it 25-16.
A 10-0 run midway through game three opened up a 16-6 lead, the Hodags got as close as 19-16 but Medford held them off from there and closed out the match 25-21.
Attack kill numbers went up and attack error numbers certainly went down for Medford in their second match of the fall. Martha Miller led a balanced attack with six kills, while Rynn Ruesch, who got some swings from the left side, had five kills as did Laurissa Klapatauskas. Allie Paulson added three.
Katie Lybert was the assist leader with 14, while Paulson added seven and Olivia Krug chipped in with two.
Marissa Fronk had team-highs with 18 digs and seven pass assists. Krug and Miller had 13 digs apiece, while Klapatauskas had 12. Lybert had three of Medford's six aces, while Miller had two.
Miller was a perfect 18 for 18 in serving, Lybert was 14 for 15 and Krug was 12 for 13.
The Raiders have a tough one tonight, Thursday, traveling to GNC-leading Mosinee, who is off to a dominant 3-0 start in league play. The Indians haven't lost a set so far in conference play. Medford is then scheduled to host a quadrangular at