Posted on
Cadott marches away with a season-opening victory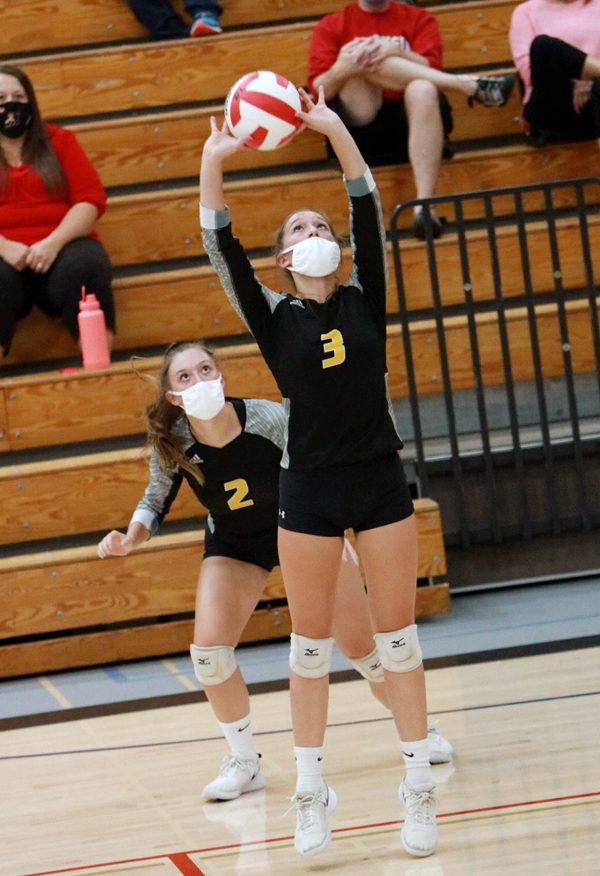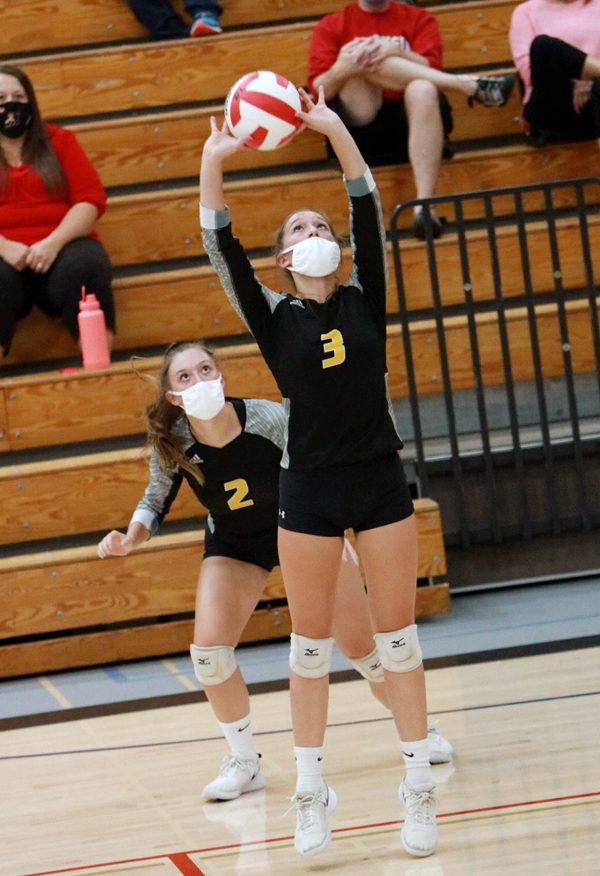 By Ginna Young
It was a good night to be a Hornet, as the Cadott volleyball team opened their season Sept. 15, in an away match-up with Neillsville. Cadott came away with the win, taking the matches 3-1.
Coach James Bremness says every single girl on the roster contributed.
"Whether it be in kills, digs, blocks, setting or the constant energy, encouragement and engagement from the bench, the win could not have happened without everyone's effort," said Bremness. "I am very proud of this win and this team. This was a full team effort."
The Hornets started out, taking the first match, 25-19, but fell in a close contest in the second, 21-25. After that, it was Cadott, as the squad pulled out 25-18 and 25-22 wins in the third and fourth matches.
"We got a little shaky in the second set and had to re-focus on our passing," said Bremness. "They really proved some mental toughness in sets three and four, by fixing the errors from set two and then battling from behind in set four, to take the win."
New starting varsity setter, senior Haylee Rowe, was what Bremness calls phenomenal, coming away with 39 assists – the most assists in a single match in three seasons.
"She has been working really hard the last two seasons from scratch, to become a very good setter who can lead our offense," said Bremness. "Her 39 assists prove that hard work has paid off.
Cadott had five attackers, who all had between 7 and 11 kills.
"That tells me Haylee moved the ball around well, keeping the defense on their heels and putting our hitters in good situations to succeed," said Bremness. "Very excited to see her keep progressing as the season moves forward."
Sophomore Lauryn Goettl was right behind in assists, with 25. Senior Jada Kowalczyk and junior Makenna Barone led on kills, with 11 each, with senior Lexxie Rowe had 7 kills, as did sophomore Elly Eiler.
Kowalczyk also ended the night with 12 digs, L. Rowe and Eiler each had 5 blocks. Barone finished with 4 blocks.
"Very strong defensive effort as well by our back row," said Bremness. "Everyone was very quick to the ball and controlled it nicely, giving our offense a chance to capitalize."
Cutline: Senior setter Haylee Rowe recorded a record 39 assists for her Cadott volleyball squad, in an away match at Neillsville, Sept. 15. The Hornets came home with a 3-1 victory to open their season. Photo by Amy Wellner