Posted on
Swimmers win dual with Hatchets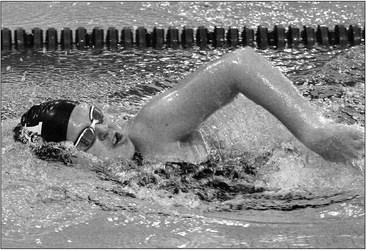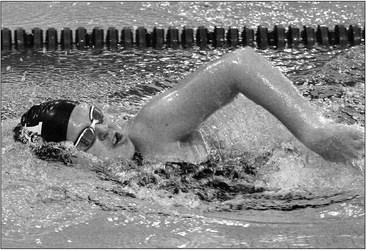 Morgan Weber is used to adapting and overcoming sudden changes. It comes with the territory of swimming for the Abbotsford/Colby co-op, where one never knows what race they'll be swimming meet to meet.
One thing Weber didn't plan on when was how her senior season would unfold.
"It feels really good to be back, but it's kind of sad this is how my senior year is going," Weber says somewhat wistfully. "But I'll take what I can get."
Talking to each swimmer reveals the same sentiment - gratitude for a season, happiness to be with coaches and friends and a desire to get better.
When all three can happen in one meet, it's a special feeling. And when the twelve team co-op, one of the smaller squads in the Great Northern Conference, can pick up a victory at a home dual it's even greater cause for celebration.
"It feels really good to get another meet in. This last week I didn't think we were going to have it because of all the new coronavirus cases in the area," Lexi White said. "It's really good to have another one and it feels great to come away with a win."
The swimmers won half of the evening's events, and had plenty to celebrate on Thursday, Sept. 17, as they earned an overwhelming 95 to 61 victory over the Tomahawk Hatchets.
Neither team had great numbers, but Colby/Abby was able to fill all twelve events with at least one swimmer.
The co-op picked up their first points when the team of Zanza Haemer, Olivia Krause, Josie Hoppe and Hailey Meyer placed second in the 200-yard medley in 2:25.89.
Brooklyn Filtzkowski secured the home team's first event when she captured the 200-yard freestyle in 2:25.11, followed by teammate Paige Klement in second in 2:31.33.
Krause took Colby/Abby's second event, capturing the 200-yard IM in her time of 3:06.23. In the fourth event of the meet Lanie Hediger finished second in the 50-yard freestyle in 28.74, and White earned fourth in 29.33.
Three members of the co-op competed in an 11 dive portion of the meet. Haemer finished second with a final score of 197.65, followed by Weber in third with 190.10 and Meyer in fourth in 170.70.
Weber picked up another victory when she touched the wall first in the 100-yard butterfly in 1:21.60. Hoppe came in soon after, taking second in 1:28.13.
White earned a podium finish in the seventh event of the evening, taking second in the 100-yard freestyle in 1:04.37, with Hediger trailing right behind for third in her time of 1:05.37. Thea Fellenz was sixth in 1:22.98.
Filtzkowski added four points to her team's total in the next event, collecting second in the 500-yard freestyle in 6:34.74.
Two teams from Colby/Abby went toe to toe in the 200-yard freestyle relay. Klement, Weber, Hediger and White touched first in 1:56.00, followed by Tomahawk in second and the team of Hoppe, Meyer, Krause and Filtzkowski was third in 2:12.87.
The co-op swept the top two spots in the 100-yard breaststroke, earning 10 points for Colby/Abby. In first in a time of 1:20.82 was Haemer, and in second was Klement in 1:21.04.
In the final individual race of the night, the 100-yard breaststroke, the swimmers swept the top three positions. Meyer earned top honors in 1:37.78, Krause placed second in 1:39.23 and Fellenz was third in 1:44.91.
In the final event of the night Colby/ Abby had two relay teams take second and third in the 400-yard freestyle. In second was Filtzkowski, Weber, Hediger and White in 4:36.87. In third place was Klement, Haemer, Fellenz and Hoppe in 5:30.81.
The swimmers will have a chance to make it back to back victories this Thursday when they host Mosinee. The races begin at 5:30 p.m.
Lexi White, like all her teammates, admits she's still getting used to the mask, but feels that every swimmer on the coop has improved daily.
"We've been working on technique and we're all getting in the groove again."
With COVID lurking, White said the team isn't even thinking about the postseason or victories so much as completing a full season.
"Honestly, it's not even to win anymore, it's just to PR and do the best that we can and get through the season."