Posted on
Cadott ready to turn heads on the court this season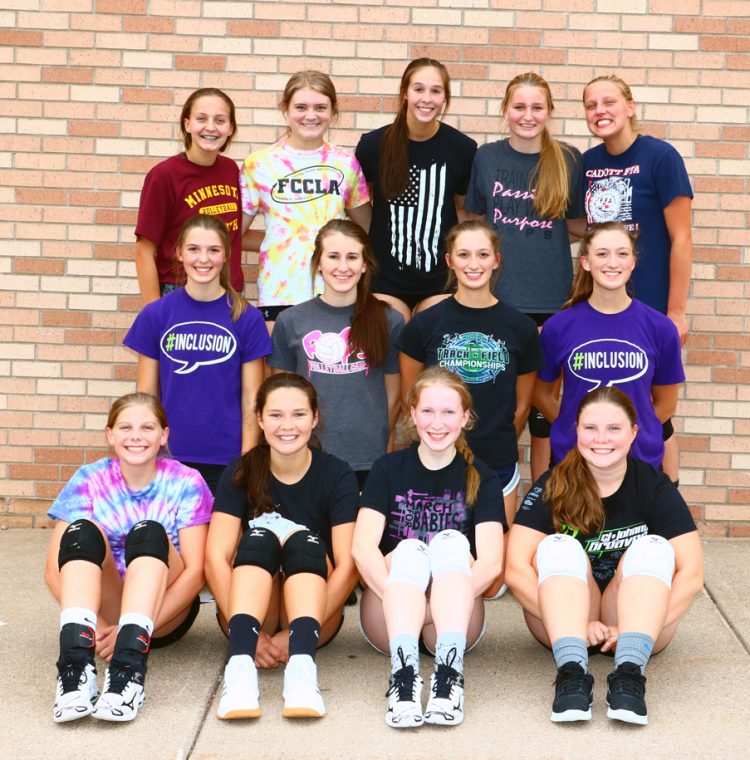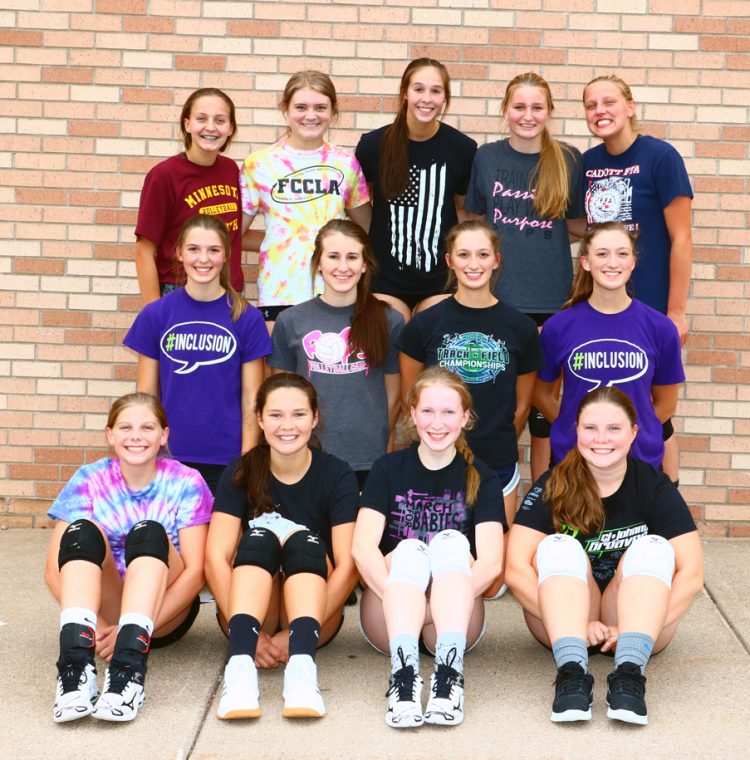 By Ginna Young
With a heavily-laden team of seniors, the Cadott girls volleyball squad looks to provide some tough competition this year.
"Our returning varsity starters are hungry for wins and for big wins over teams we haven't beat in years," said coach James Bremness. "Their hunger is contagious and the newcomers are catching that fire, as well."
Bremness says everyone is on the same page, when it comes to the competitive and work ethic standard it's going to take to be one of the best teams in the conference.
Leading the Hornets this year, are top returning players junior Makenna Barone, senior Jada Kowalczyk, sophomore Lauryn Goettl and sophomore Elly Eiler. Newcomers to the varsity level expected to make an impact, are seniors Haylee Rowe, Lexxie Rowe and Hailey Wellner, and sophomore Olivia Goodman.
"I think we will be more competitive this season, compared to previous seasons," said Bremness.
With a highly competitive West Cloverbelt Conference, Bremness says Cadott cannot take a night off, and has to bring the best every time, to be in discussion for a conference championship.
The goal this season, is to finish in the top three, with the Hornets wanting to improve on last year's record of 16-25. Cadott has a promising chance to finish in the top three in the conference, an improvement from their sixth place finish last year.
"The intensity in our practices had been on a level I haven't seen at Cadott, in my previous seasons," said Bremness. "Their drive and determination, I believe, will turn some heads this season, and take the program forward in many ways."
Cutline: The 2020 Cadott Hornets Varsity Volleyball team athletes, left to right, in front, are sophomores Lauryn Goettl and Lilly Olson; senior Autumn Yeager; and sophomore Laken Ryan, In the middle, are junior Oliva Goodman; and seniors Carissa Woodford, Haylee Rowe and Lexxie Rowe. In back, are seniors Hailey Wellner and Taylor Lindsay; junior Makenna Barone; sophomore Elly Eiler; and senior Jada Kowalczyk. Not shown, are head coach James Bremness; and assistant coach Katie Goettl. Photo by Ginna Young
[caption id="attachment_90634" align="alignnone" width="300"]
The 2020 Cadott Hornets JV Volleyball team athletes, left to right, in front, are sophomores Holly Nesvacil, Bryannah Bremness and Julia Sedlacek; and freshman Kendall Webster. In the middle, are juniors Alyssa Derks and Emily Malecki; and freshmen Maddie Starck, Mckenna Harel and Imara Mackie. In back, are freshman Emma Kowalczyk; sophomore Anna Shakal, Hannah Woodford and Eva Enestvedt; and freshman Lucy Walters. Not shown, is coach Lynn Schreiber. Photo by Ginna Young[/caption] [caption id="attachment_90635" align="alignnone" width="300"]
The 2020 Cadott Hornets Volleyball C-Team atheletes and coach, left to right, in front, are sophomores Kaylee Gjonnes, Skye Wilke and Avah Modl; and freshman Anna Glenz. In the middle, are sophomore Emma Enestvedt; freshmen Jayden Winchell, Kelcey Benson and Isabella Barone; and sophomores Natalie Steiger and Tylee Ebert. In back, are coach Katie Lambert; freshman Bradee Burish; sophomores Bailey Witt and Morgan Moldrem; and freshmen Aubree Foldy and Katlynn Jackson. Photo by Ginna Young[/caption]