Posted on
Tridents get the win in opening competition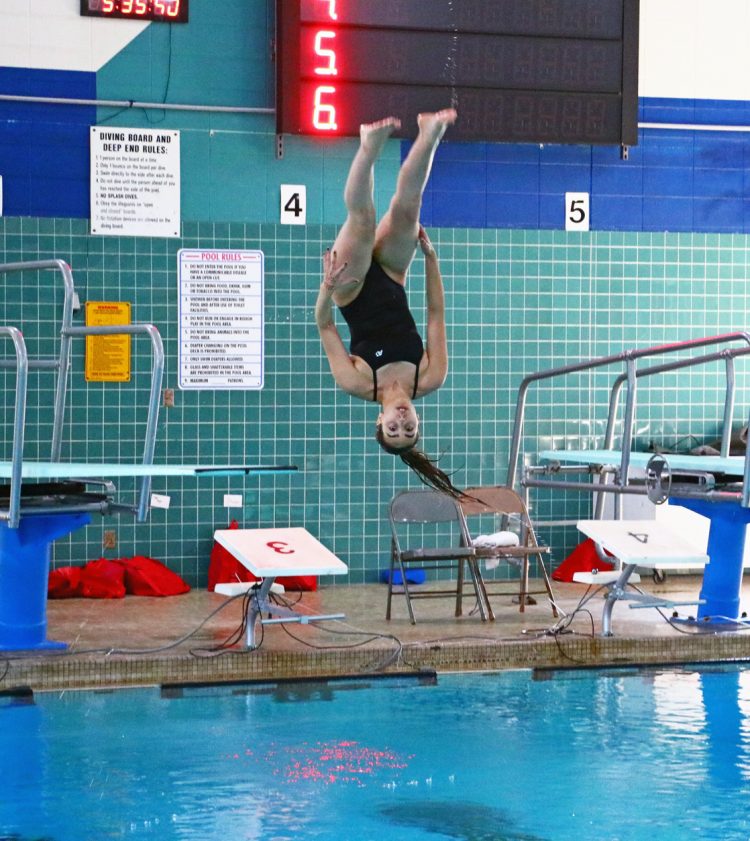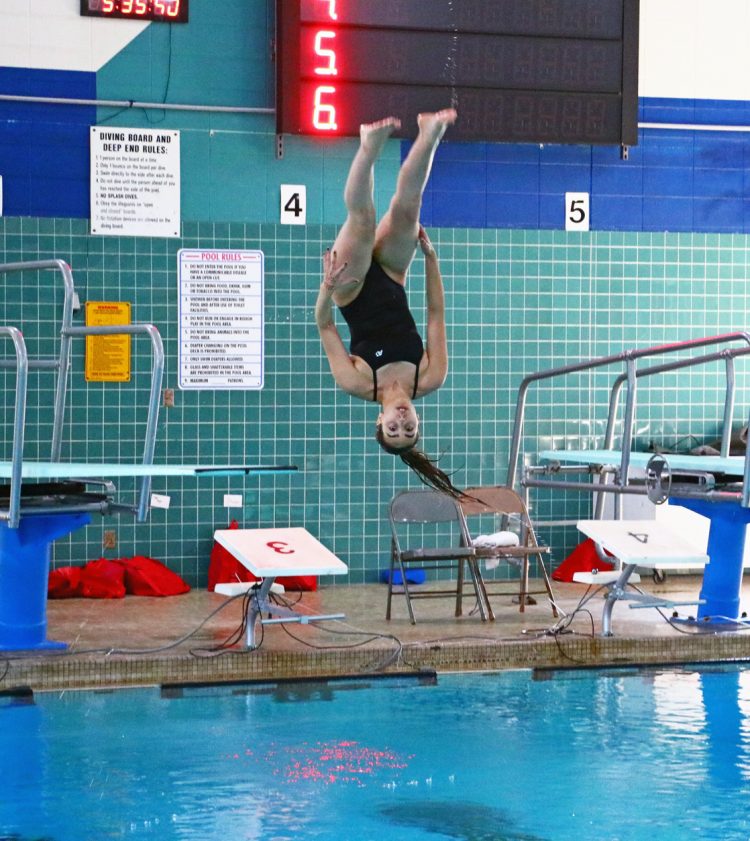 The Lake Holcombe-Ladysmith-Flambeau-Bruce Trident Swim and Dive team opened their season Aug. 27, at the Ladymith High School pool, with a victory over Black River Falls.
The meet began with the Tridents taking first and third place in the 200-medley relays, with times of 2:04.51 and 2:14.94. Next up, senior Mya Baselt swam a time of 2:18.51 in the 200-yard freestyle.
Freshman Madelyn Kempen followed her for a secondplace finish, with a time of 2:30.37.
"We are excited to have Maddy moving up to the high school team this year," said Matt Bunton. "She has been swimming for many years with the Flambeau Area Swim Team (FAST). She is a talented swimmer and will be an important part of our team's success this season and in the future."
In the 200-individual medley, senior Olivia Bunton took first, with a time of 2:33.72. The 50-yard freestyle featured senior Brittney Wiles, in her first ever swim race.
"We are glad that Brittney decided to join the team this year," said M. Bunton. "She's been working hard during practices and has learned a lot already. She has an excellent attitude and work ethic, and has been a great addition to the team."
Junior Brooke Lechleitner then earned a first place in the 50-yard freestyle, with a time of 26.72. Later in the meet, Lechleitner went on to also swim to another first in the 100yard freestyle, with a time of 57.83.
As the lone diver, senior Kitara Fye took to the diving board, with a six-dive score of 128.65. Fye also went on to take a third place finish in the 100-yard backstroke toward the end of the meet.
O. Bunton was back to swim her second individual event, the 100-yard butterfly, earning another first for the Trident team, with a time of 1:12.79. Sophomore Sanaa Trott earned third place in the same event, with a time of 1:17.49.
"Sanaa really had a fantastic first meet, with 2-3 second time drops in all of her swims," said M. Bunton. "That's a great way to start a season."
Sophomore Madeline Bunton took first place in the 500yard freestyle, with a time of 5:40.05, with her teammate and fellow sophomore Sadie Heath, taking third place. Madeline Bunton also took first in the 100 backstroke with a time of 1:09.21.
Baselt was back in the water for the 100-yard breaststroke earning another first for the Tridents, with a time of 1.19.67. The final event of the evening, was the 400-yard freestyle relay, with the Tridents taking first and third again to wrap up the 100-59 victory.
"I am really happy for our seniors that they are able to get back to training and competing this fall," said Matt Bunton. "As a team, I thought we swam well. Many of the girls were very close to where they finished up last season, in regards to time and several showed significant time drops."
At the beginning of the meet, Matt Bunton says he asked the girls to really focus on swimming technically good races – good form, smart tactics, solid starts and turns – and they largely delivered.
"We've got work to do in both technique and fitness, but I'm pleased with where we are at with just a week and half of practice time," he said.
Cutline: Senior Kitara Fye makes a splash for the Lake Holcombe-Ladysmith-Flambeau-Bruce Trident Swim and Dive team at home Aug. 27. Fye earned a 128.65 in the diving event and third in the 100-yard backstroke. Photo by Ginna Young