Posted on
Teams break in new course with scrimmage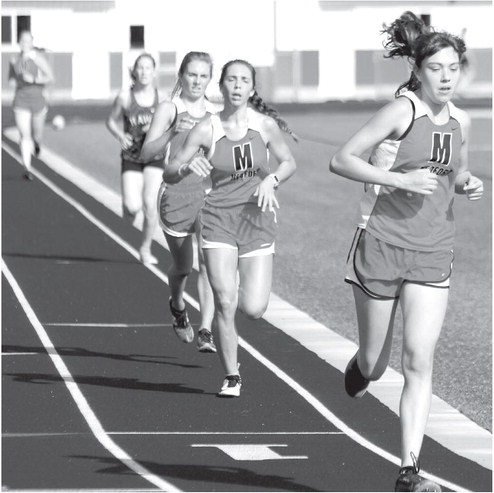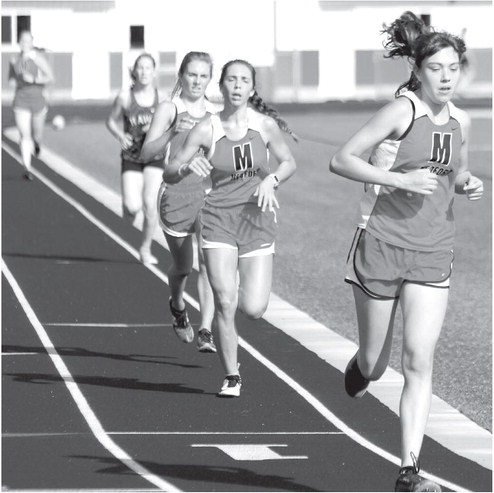 RAIDERS, HAWKS CROSS COUNTRY
Had this been a normal year, they would have raced under the shaded cover on Timm's Hill.
Instead, the Medford and Prentice-Rib Lake cross country teams set baseline times for their 2020 seasons under the blazing sun Thursday in a scrimmage meet held on Medford's new course.
"It was great to get together and have a race where the outcome didn't matter much and was about having fun and kicking off the season," Medford head coach Kevin Wellman said.
"I was pretty happy with the kids performances," Hawks' co-head coach Dalton Webster said. "A little tough running a new course, so the returning runners can't compare times versus last year, but was great to be out running."
The new course winds around the athletic fields behind Medford Area Senior High, goes through a portion of the Kuse Nature Preserve and runs for a short stretch along Allman Avenue. It ends with runners covering the final 300 meters on the track at Raider Field.
"Fans and runners alike said they like the new home course as it is very flat and has a great view of the finish for everyone," Wellman said.
The boys were first off of the starting line. Medford's state qualifier from a year ago, Joey Sullivan, showed he's ready for 2020, posting a time of 17:29 that was more than two minutes ahead of the nearest competitor, teammate Tanner Hraby who finished in 19:38.
Prentice-Rib Lake's top two runners were next. Dominick Classen came in at 19:44 in his first race for the Hawks, while Adam Granberg finished in 20:23. Medford freshman Nick Steliga rounded out the top five at 20:57.
The rest of Medford's first times of 2020 were a 21:54 from Tristan Price, good for seventh place; a 22:00 from Logan Searles, good for eighth; a 22:09 from Logan Gubser, who was ninth; a 23:53 from Andrew Krug, who was 13th, a 24:32 from 14th-place Nathan Willman, a 26:31 from Lucas Borman, who placed 16th and a 31:08 from Ethan Mottle.
For the Hawks, Michael Borchardt had a solid first run, taking sixth in 21:35. Jackson Blomberg was 10th in 22:39, Reese Isaacson was 11th at 23:20, Ben Peterson was 12th at 23:39 and Alex Schantner was 15th at 24:35.
Medford had the top six finishers in the girls race, which started five minutes after the boys.
Three-time state qualifier Alicia Kawa was the runaway leader in the 16-runner field with a time of 20:57. Freshman Meredith Richter had a huge debut, taking second in 21:09, followed by veterans Alexis Fleegel (21:52), Jennifer Kahn (22:12), Bryn Fronk (22:16) and Ellee Grunwald (22:27).
The Hawks' three-time state qualifier, Serena Moore, placed seventh in 22:29, followed by Medford's Brooke Rudolph (22:35) and Ella Daniels (24:08).
Hawk Leah Thums rounded out the top 10 at 25:56, followed by teammates Kylee Goodrich (28:25), Stacey Gustafson (29:15) and Lydia Holm (30:10). Medford's Natasha Butt (30:16) and Joselyne Torres (30:23) were 14th and 15th. Prentice-Rib Lake newcomer Nadia Czahor was (38:15) was 16th.
Medford competed in the Mosinee Invitational Tuesday. The Hawks host Chequamegon today, Thursday, in a dual meet at Timm's Hill and will host a meet Sept. 10 at the Rib Lake elementary school course with Marawood Conference teams Auburndale, Wisconsin Rapids Assumption and Phillips scheduled to attend.