Posted on
Klapatauskas excited for his first head coaching opportunity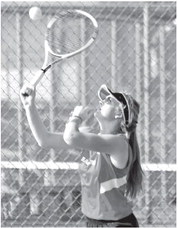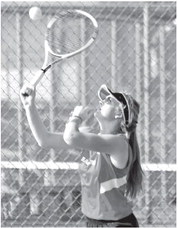 eral youth programs over the years.
Prior to arriving in Medford, Klapatauskas was the boys freshman coach at Manitowoc Lincoln High School for three years and he coached two years at Iowa-Grant High School while attending UW-Platteville.
He joined Medford's football staff in 2003 when Carl Alberti was still the program's head coach.
"I came to Medford thinking of myself more as a basketball coach than a football coach," he said. "I've just had more opportunity with football. I got the opportunity earlier in football and I went with that. But I've always thought of myself more as a basketball coach than a football coach."
Klapatauskas feels his time spent with the football program, however, has helped him prepare for his first head coaching opportunity, though he admits some nerves will be there early on.
"After having my role in varsity football for the last however many years, I'm not worried about the pressure of the game," he said. "Being in my position as a defensive coordinator, I've had to make calls constantly. I know basketball is different. I feel like I'm ready. I don't feel overwhelmed."
Klapatauskas said he and Fronk had a great first conversation last week and he feels they have similar visions as to how to keep the success rolling. Hailee Clausnitzer, a JV2 coach last winter, is moving up to the JV coaching position. The JV2 spot is currently open.
"I think Chad and I will work well together," Klapatauskas said. "I'm excited about that. With his experience with knowing the teams, he'll be a great resource."
Strategic changes will become clearer as the season arrives and progresses, but Klapatauskas did offer some hints as to what fans may see on the floor. Defensively, expect the Raiders to use both man-to-man and zone concepts with some full-court pressure mixed in and a heavy emphasis on stopping dribble penetration.
Offensively, you may see less motion and more sets in attempts to take advantage of matchups that present themselves.
"Let's utilize our strengths, let's find mismatches because I think our fifth, sixth, seventh players are strong players," Klapatauskas said. "Some teams might be able to match up one and two. But I think we're going to be a deep team and I think we'll be able to find mismatches."
The Raiders are expecting to bring back one senior from last year's team, All-GNC first-team selection Marissa Fronk. Of the team's 10 letter winners in the 2019-20 season, five were sophomores and two were freshmen.
"The advantage I have is I know them well," Klapatauskas said. "Even the sophomore class, I coached them for a couple of years in middle school. And having Chad on staff, he knows them also. I don't think there will be growing pains that way. They know me, I know them.
"The girls all work hard," he added. "That's one thing I'm excited about. They'll try to do whatever we coach them to do. If we're working on post moves, if we're working on trying to take care of the ball, whatever, they will try to get better at it as much as they can."
Continued from page 28