Posted on
Tridents look to be formidable competitors in the water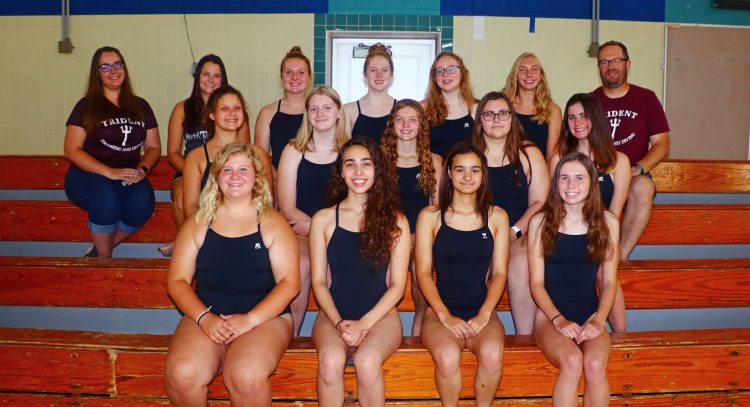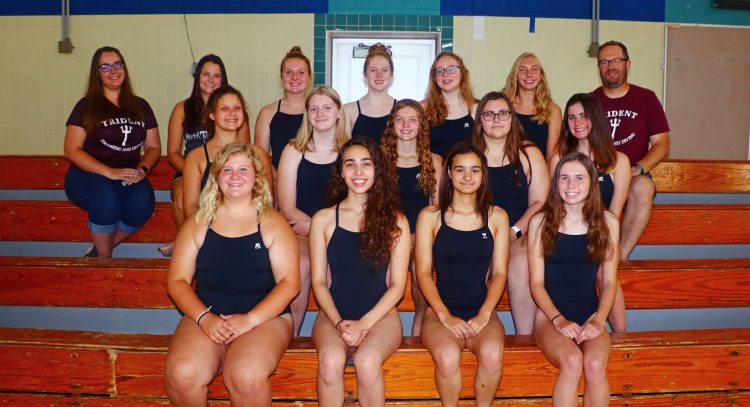 It's time to hop back into the pool for the Lake Holcombe-Laysmith-Flambeau-Bruce Trident Swim and Dive team, as the season kicks off Thursday, Aug. 27.
"As a team, our overall numbers are down slightly this year," said coach Matt Bunton. "But what we don't have in numbers, we make up for in talent and flexibility."
This year, the Tridents are working to focus on technique in all aspects of their craft.
"We want to be sure that we are swimming with precision and efficiency at race speed," said Bunton. "The fitness gains will come about from working hard in practice, which the girls always do. As our technique and fitness improve, we should be ready to set many personal bests this season and be formidable competitors."
Senior Captains Mya Baselt, Olivia Bunton and Kitara Fye were chosen to lead the team this year. Baselt and Bunton have competed together since early elementary with the Flambeau Area Swim Team.
"Since those early years, they have both continued to grow in their capabilities within the pool and as team leaders," said Bunton. "They are two of our top swimmers and natural leaders.
Fye serves as the Tridents' varsity diver this year.
"She picked up the sport several seasons ago and has dedicated many, many hours of additional practice time to learn the necessary skills to compete at the highest level," said Bunton.
Bunton says many of the Trident varsity swimmers excel in several events, providing for the flexibility to attack opponents in varying ways.
"Additionally, we don't have many weaknesses across each event and that will make us a hard team to swim against," he said.
With a strong squad and returning swimmers, Bunton said the season overall outlook is good.
"I know the girls are just grateful to be able to get together, practice and compete," he said. "We are going to take each day as a gift – being sure that we focus on improving our technique and fitness, competing well and having fun as a team."
(Cutline) The 2020 Lake Holcombe-Ladysmith-Flambeau-Bruce Trident Swim and Dive team, consisting of athletes and coaches, left to right, in front, are sophomore Caitlyn Kolter; senior Kitara Fye; sophomore Sanaa Trott; and freshman Madilyn Kempen. In the middle, are senior Mya Baselt; and sophomores Michelle Gaddy, Sadie Heath, Isabelle Mitchell and Macy Kennedy. In back, are assistant coaches Bethany Cooley and Hannah Abbiehl; senior Brittney Wiles, sophomore Madeline Bunton; senior Olivia Bunton; junior Brooke Lechleitner; and head coach Matt Bunton. Missing, is senior Jade Hengst. Photo by Ginna Young