Posted on
It's weird, it's quiet, it's different; but something isn't a bad thing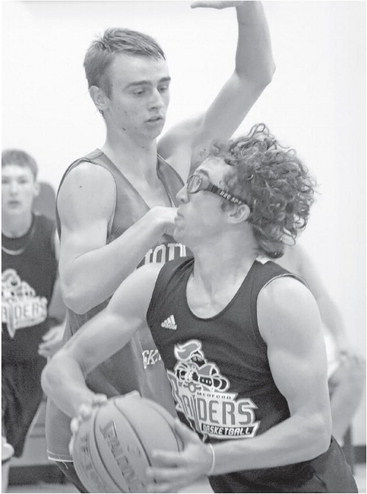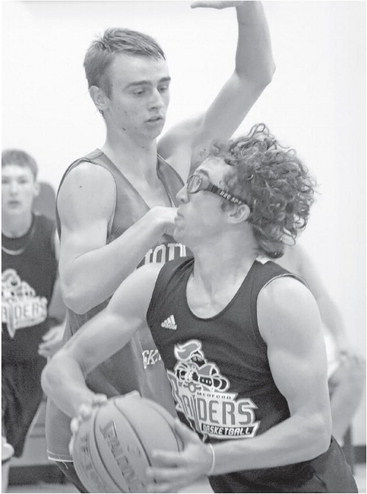 It sure would be nice to write a column someday without using the words COVID-19, coronavirus, new normal, masks or pandemic. Most people probably don't want to read those words anymore either.
It's pretty unavoidable, but this week I'll do my best to help the cause.
Back in April, those of us who are entertained by big-time sports were intrigued by the ideas and possibilities America's professional leagues, as well as major colleges, were toying with as they strategized to find ways to get their operations running again. It was obvious then, however it happened, it wouldn't be business as usual.
Now that we've trudged our way into August, we're getting our first impressions of the restarts and, in the case of baseball and football, their initial season starts. As expected, if you've spent any time watching the television broadcasts, you're noticing how weird they are.
The key oddity, by far, is the absence of fans.
As weird as it is to see it on television, it has to be even more bizarre for the participants. As professionals, they're expected to perform no matter what. You don't get to that level without being able to tune out the externals. But at the same time, you're not human if you don't gain an adrenaline rush from the roar of a supporting crowd, or even an adrenaline rush from a booing opposing crowd.
Though a 60-game season is very short by Major League Baseball standard, I wonder how monotonous a losing season would be when you're playing in empty stadiums night after night, plus being kept locked down in hotels on road trips. I don't typically watch a lot of golf on TV. I don't remember which early tournament it was after the restart, but I caught a couple of holes one afternoon and it was eery how loud the chirping birds were and I know I paused for a moment wondering where the clapping was when a golfer sunk his putt.
Did you notice during the Milwaukee Brewers' second game against the Cubs in Chicago how Fox occasionally planted virtual fans in some of its shots. That was just plain goofy. Empty seats are the reality. Can't fake that visual. The National Basketball Association came up with a neat thing, putting video of fans actually watching the game at home on video boards along the sidelines.
While I'd rather see the visual reality of empty baseball stadiums, I can live with piped-in crowd noise at game sites. As demonstrated in the Brewers/ Cubs series, with no fans in the building, things being said can carry a little too easily from dugout to dugout and cause tensions to rise. Trash talking in basketball just might go a little too far if every word on the court can be heard. It's almost surprising in this first week that the technical foul count hasn't gone noticeably higher. What I didn't like, if you watched the Bucks/Rockets game on ABC Sunday night, was the piped-in crowd noise that was overbearingly loud. Whoever was mixing the audio that night for ABC needs more training. Some ambient crowd noise is fine. But, again, the reality is they're playing in front of nobody. I don't want it to sound like there's a playoff atmosphere with 18,000 fans.
As for season structures, the situations were never going to be ideal for the MLB, NBA or National Hockey League. Obviously, the NBA and NHL are early leaders in the clubhouse as far as keeping participants healthy in their bubbles. "Early" is the key word there.
The NHL and NBA followed similar plans in their restarts, which I'm not sure I'm crazy about but I understand where they were coming from. Both are utilizing a "play-in" format to simulate an end-of-season playoff push, which teams and fans were robbed of in March. Higher-seeded teams are still getting chances to solidify or even improve their seeds for the playoffs while getting some games in to try to recapture some resemblance to what they had built over the six months prior to corona-gedden.
For a team like the Milwaukee Bucks, who have the best record in the NBA, I still feel, just like I did in spring, the long break is a disservice because the restart feels like a whole new season. Their 53 pre-shutdown wins carry no momentum whatsoever 144 days later.
The National Football League is up next. So far the league is hell-bent on playing its normal 16-game regular season. No pre-season games is a good thing for people who can't stand watching subpar football, but it's bad for edge-ofthe- roster players who need to showcase themselves to land a roster spot. No Family Night, public attendance at training camp or capacity crowds at Lambeau Field is going to be devastating economically for businesses in little Green Bay.
With such large rosters, the travel involved and the close contact that is inherent with the sport, everyone involved is on pins and needles as camps have gotten underway. Seeing outbreaks with baseball's Miami Marlins and St. Louis Cardinals and within a few college athletic programs has to make the football world nervous.
Economics certainly is a driving force in the NCAA Division I Football Bowl Subdivision's insistence to have, at the very least, conference seasons this fall. Even if stadiums are lightly filled with socially-distant fans, there is revenue to be gained by having games in the Big Ten, SEC, ACC, Pac-12 and Big 12 and having them on television.
Why do I have such a hard time seeing young men ages 18-23 being able to remain socially distant on campus over the course of a three-month football season?
All this being said, it is good to see competition being played out again. Life is better when there are highlights the next morning, performances to marvel over, coaches decisions to second-guess, officials' calls to debate, rivals to keep hating, roster decisions looming, fantasy football drafts to prepare for, standings to follow and championships to chase, even if asterisks are included.
The new normal –– oops I said it –– does kinda suck, but from most fans' perspectives, it's better than nothing. I applaud the efforts of those trying to give us something to watch and enjoy and hope like heck they stay as healthy as possible so they can keep it going.
Matt Frey is the Sports Editor at The Star News.
Matt's
Bleacher Shots