Posted on
Youngsters capture home tourney title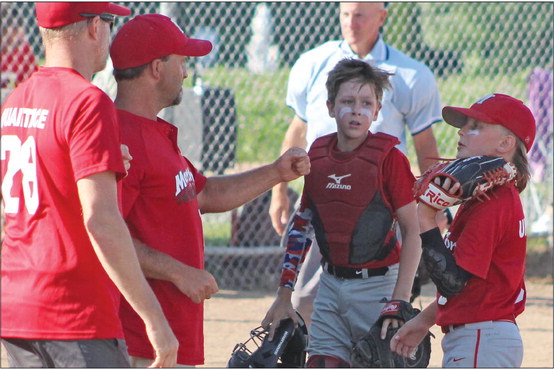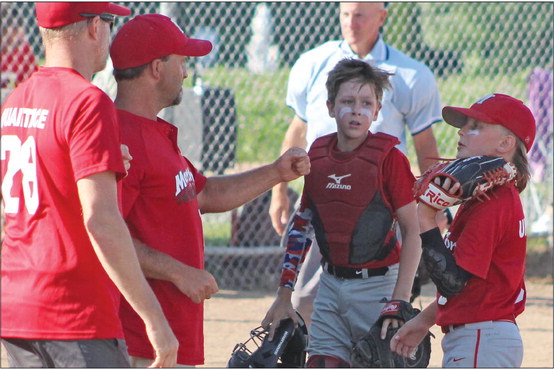 Marathon 12U scores early and often vs. East
Marathon's 12U baseball team captured its home tournament championship last weekend at Marathon City Sports Center on top of the hill.
The squad began the tournament with a dominating 17-2 win against Wausau East in five innings on Friday night. Marathon edged Taylor County, 6-5, on Saturday morning before beating Marshfield Sandlot, 6-0, in the championship game on Saturday afternoon.
Marathon 12U scored quick and often against Wausau East in its tournament opener. Marathon starting pitcher Blake Underwood surrendered his only runs to Wausau East in the bottom half of the first inning, while reliever True Thurs kept Wausau East scoreless the remainder of the game.
The Marathon squad jumped out to an early start by scoring four runs right away against Wausau East. Quillan Kunkel led off the inning with a single and he stole second base. Blake Underwood singled to drive Kunkel home to score the team's first run. Underwood stole second base and Cale Quaintance doubled to give Marathon runners at second and third bases with nobody out.
True Thurs reached first base on an error by Wausau East's right fielder, which dropped a sure-handed catch. Underwood scored on the opponent's costly mistake. Thurs stole second base and Drew Woelfel followed with a two-RBI single to score Quaintance and Thurs. Reed McCain hit into a double play and Hudson Voigt grounded out to end the inning.
Other players on the Marathon 12U baseball team's home tournament championship team are Evan De-Broux, Chris Marcell, Cameron Pestka, Grant Salber and Alex Poppe.