Posted on
Abby Heat compete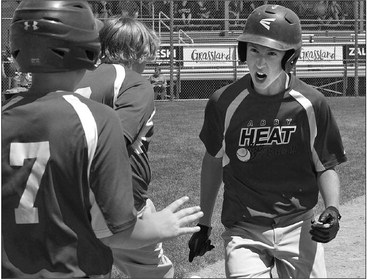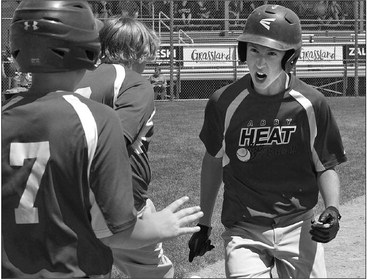 The 14U Abbotsford Heat baseball team took part in the Small Town State Championships over the weekend at Jack Hackman Field in Marshfield.
Ixonia, 3-1
Abby opened up the tournament on Friday, June 26, by taking on Ixonia team from southern Wisconsin. Payton Schreiber led Abby with two hits. Blake Bargender had the lone RBI. JV Castillo turned in a terrific performance on the mound, striking out seven batters in four innings.
11-10
The Heat were back in action on Saturday morning, and the only thing hotter than the weather was the offense. The Heat roared out of the gates with a five run start at the top of the first, but Dodgeville stole the momentum with eight runs in the bottom of the second off errors and walks with the bases loaded.
Dodgeville added two more runs in the bottom of the fourth to make it 10-5, but Abby blistered the bats in the top of the sixth, scoring five runs to tie it 10-10. But even with Abby notching 11 hits to Dodgeville's five, the Heat lost when a Dodgeville single made it 11-10.
Evan Schunk, Carlos Lara and Preston Bunkleman led the Heat with two hits apiece. Nevin Michlig and Payton Schreiber each had two RBIs. Evan Reis and Bunkleman each struck out two batters.
9-6
Abbotsford had a chance for revenge on Sunday, June 28, when they took on Dodgeville once more in early morning action at Jack Hackman Field.
The Heat went up 2-0 at the top of the first, but Dodgeville scored twice in the bottom of the first to make it 2-2. Dodgeville went up 5-2 with two runs in the second and one run in the bottom of the third. Abbotsford tied things up at 5-5, but Dodgville pulled away with four runs in the fifth.
Abby finished with seven hits. Payton Schreiber continued to have a good tournament, notching two hits and three RBIs, and striking out one batter. Evan Schunk scored one run, and J.V. Castillo struck out one batter.