Posted on
the last six innings, allowing ….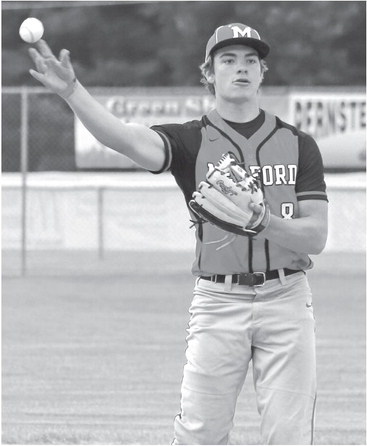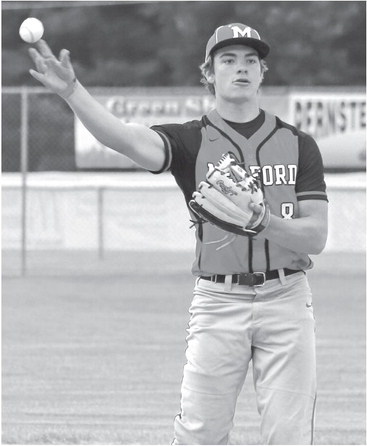 the last six innings, allowing just four hits and two runs. He retired 13 straight batters from the last out of the fourth through the eighth, a run that included four strikeouts.
Medford's third-inning rally started with a leadoff double by Trenton Woebbeking off Everest starter Henrich Walder. He moved to third on a deep fly ball hit by BJ Wiegel and scored on Brayden Boie's infield single. Brett Paul doubled to deep left. Boie scored on Ryan Paul's groundout and Bryant Konieczny's single brought in the third run.
The Merchants came right back in the top of the fourth, starting with a leadoff single by Nielsen. Matt Witter walked and a wild pitch by Woebbeking put the runners in the scoring position. Connor Langbehn singled in Nielsen and Witter scored on a wild pitch. Logan Langbehn's single knocked in the third run of the inning to put Everest up 4-3.
Woebbeking walked, Boie singled and Brett Paul hit an RBI single to tie it in the bottom half. But the Merchants took the lead for good with a single tally in the fifth as Kranz walked, moved to second on a wild pitch and scored on Nielsen's base hit.
Brady Sendlebeich's infield single drove in a run in the eighth for Everest and Witter's single in the ninth drove in Nielsen, who doubled with two outs.
Ben Lindgren led off the bottom of the ninth with a hit, took second on a passed ball and scored on Wiegel's one-out base hit. But Breske got Boie and Brett Paul to hit fielder's choice ground balls to end it.
Woebbeking, Boie and Brett Paul led Medford's 10-hit attack with two hits apiece. Woebbeking scored twice.
Woebbeking pitched four innings, alin lowing four runs, three of which were earned, and four hits. He struck out four and walked two. Brett Paul covered the next four innings and pitched well despite being charged with the loss. He allowed two runs and five hits while walking one and hitting one. Boie allowed a run and three hits in the ninth.
Defensively, Medford cut down base runner Ryan Hubacek at the plate on a perfect first-inning relay play from leftfi elder Taylor Shaw to Brett Paul at third to catcher Seth Mudgett. The Moondogs also turned a double play in the third and tagged out three more Merchants on the base paths during the game.
Medford resumes league play Sunday with a 1:30 p.m. game at Minocqua. The Moondogs host Pittsville in a non-league game Friday at 7 p.m.