Posted on
Skipper is finally in the dugout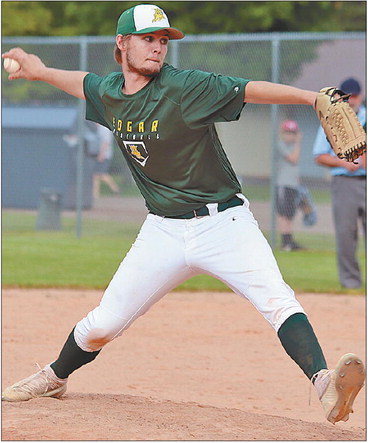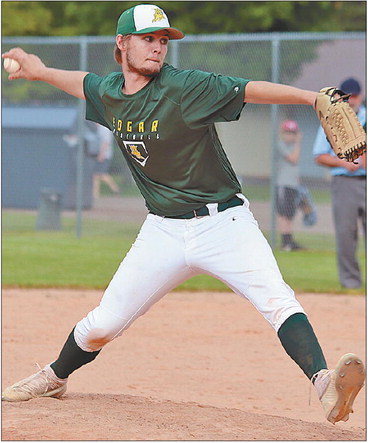 Edgar baseball coach, players see first action
Connor Handrick finally made his debut as Edgar varsity baseball head coach on Friday, after the 2020 spring baseball season was cancelled because of the coronavirus pandemic.
He was excited for both himself and the trio of seniors including Austin Miller, Tyler Westfall and Dakota Stahel to experience playing baseball games against an opponent for the first time this year.
"It felt really good to play baseball again and my heart goes out to our three seniors who didn't get to play their final spring baseball season," Handrick said. "High school is only a short four years in a person's life, therefore it was a bummer their baseball season was taken away from them but playing baseball this summer will provide the seniors with a bit of closure to their careers."
Handrick finished up his first year this past school year working as the Edgar K-12 physical education and health teacher after replacing Alex Mashak, who took a new job as an assistant principal at Merrill High School. Handrick also was hired as Edgar's new varsity head baseball coach to replace Mashak, after Handrick was the Wildcats' head junior varsity baseball coach for two seasons.
He said this summer's Edgar 18U and 16U teams aren't affiliated with Edgar School District, and the Edgar Area Baseball Association is insuring the teams. He said the high school teams are basically playing "glorified scrimmages" this summer. Although Edgar lost both its road games by scores of 4-0 and 10-4 to Medford on Friday, Handrick noticed a distinct improvement in his 18U team's play in the second game compared to the season opener.
Catcher Kyle Brewster and centerfi elder Drew Guden, both juniors on the team, collected Edgar's only two hits in the first game of the doubleheader against Medford. Guden, Austin Miller, Tyler Westfall and Kaden Goodwin each drew a walk.
Miller was Edgar's starting pitcher in the first game. He struck out three batters while giving up three walks and two hits in three innings on the mound. One of the two runs Miller surrendered was earned. Tyler Westfall pitched the final three innings in which he struck out and walked one batter apiece, while also giving up a pair of hits and earned runs.
Junior Konnor Wolf was Edgar's starting pitcher in the second game. Wolf fanned four batters while surrendering seven hits, no walks and six of the eight runs he gave up were earned in just over three innings of work. Junior Brayden Baumgartner and Brewster pitched in relief.
Shortstop Austin Dahlke, who is another one of Edgar's talented juniors, led the team at the plate by hitting one for two with a walk and two RBIs. Sophomore right fielder Jordan Bunkelman walked twice and scored a run. Brewster collected a hit and an RBI. Brewster and Guden each scored once.
The Edgar 18U baseball team's upcoming games are at 6 p.m. on Monday, June 29, at Willard and at 5 p.m. on Tuesday, June 30, at Abbotsford.
Edgar baseball will also play in the Big River Championship on July 10-12 in the La Crosse area.