Posted on
Ironman moves to Montana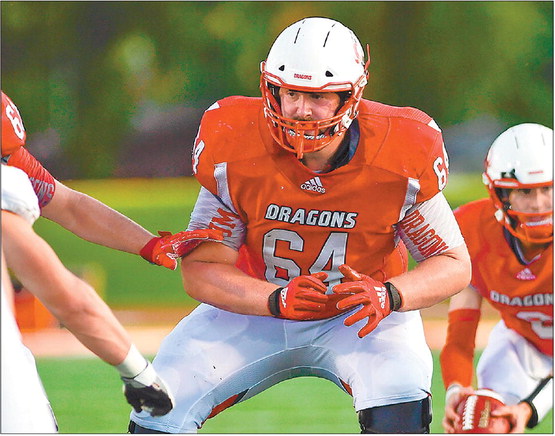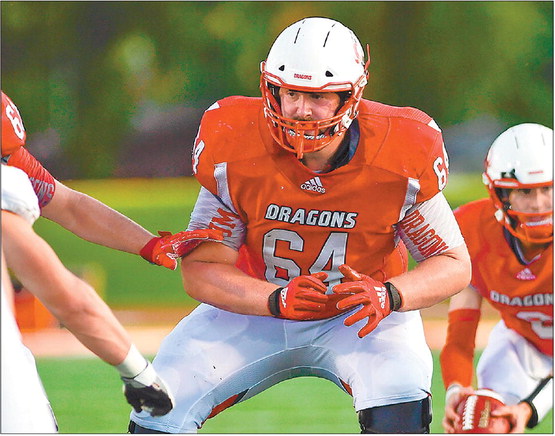 Belisle begins the next chapter in his young life
By Casey Krautkramer
Athens native Nathan Belisle believes the mental and physical toughness he endured during his Division 2 college football-playing career should help him become a successful accountant.
He earned the nickname "Ironman" by starting in 45 straight football games, while playing right guard on the Minnesota State University Moorhead's offensive line, during his fouryear career that ended after the 2019 season.
Dragons head coach Steve Laqua commends Nathan for his tough work ethic in the football team's practices and games.
"Nate is the epitome of a hard hat and lunch pail type of guy; he showed up to work every day," Laqua said.
Nathan graduated during the Minnesota State University Moorhead School of Business' virtual Zoom commencement ceremony in May with a master's degree in accounting and finance, after previously earning his undergraduate college degree.
Nathan met his girlfriend during his junior year in college and he recently moved to her hometown of Billings, Mont. He completed a college internship at Iede Bailey in Fargo, N.D., and he's fortunate this same accounting firm has hired him to begin working at its office in Billings, Mont. on Aug. 3. In the meantime, Nathan is studying for the Certified Public Accountant (CPA) exam.
His younger brother, Jared, plans to graduate in December with an accounting degree from Minnesota State University Moorhead.
The Belisle brothers were members of arguably the most successful Athens High School football team in school history, which had an undefeated record during the 2014 season before losing to St. Mary's Springs Academy of Fond du Lac in a WIAA Division 6 state semifinal game.
Nathan said there was a chance the Athens football team could've played against Edgar in the WIAA Division 6 state championship game in 2014, had the Bluejays not lost to the Lancers and the Wildcats to the Darlington Redbirds.
"I didn't get an opportunity to play in a football game against Edgar during my entire Athens High School career, so it would've been great if we'd been able to face off at Camp Randall Stadium in Madison," he said.
The Athens football team easily beat Owen-Withee during the 2014 Cloverwood season, yet the Blackhawks ended up winning the WIAA Division 7 state championship.
"It still bugs me that Owen-Withee won the Division 7 state championship that season, while we had a sour taste in our mouths after losing to St. Mary's Spring in Division 6; we were always so close to playing in Division 7," he said.
The Belisle brothers both received partial college football scholarships to play at Minnesota State University Moorhead, but Jared suffered a career-ending injury in college. They played football together in the backyard of their village of Athens house they grew up in before their parents, James and Tammy Belisle, sold the house and moved to Hamburg.