Posted on
New Edgar girl hoops coach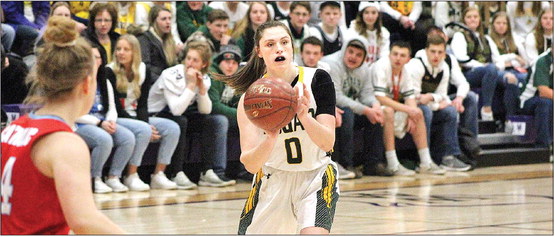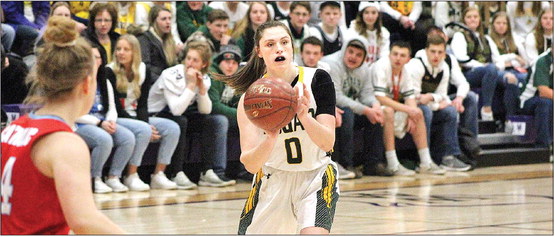 McCarty takes over for retired coach Urmanski
By Casey Krautkramer
Tom McCarty, Edgar middle/high school principal, will be the new Wildcat girls varsity head basketball coach pending final approval from the school board at its meeting on June 17.
He takes over the Edgar girls basketball program from Betty Urmanski, who retired this spring after coaching the Wildcats for the past 17 seasons.
McCarty was the Mosinee girl's varsity head basketball coach from 2010 until 2019, when he left Mosinee for the Edgar principal's job. He taught high school social studies and alternative education while working at Mosinee.
He is thankful to Urmanski for building a strong girls basketball program in Edgar, and that she left him with a team full of talented players for the 2020-21 season.
McCarthy will have the luxury of coaching the team's top two scorers from last season, in guard Makenna Guden and forward Gabriella Keim, who'll be the team's senior leaders this upcoming season. They were pivotal players on last season's Edgar squad, which won a WIAA Division 5 regional championship, before losing to Wausau Newman in a sectional semifinal game in Mosinee.
The soon-to-be new Edgar head coach watched a handful of the team's basketball games last season, including the sectional semifinal in Mosinee. McCarthy wants to create a culture amongst the team, in which the players are confident they can work together to beat tough teams like Wausau Newman deep into the playoffs each season.
"Wausau Newman begins the season knowing it'll be playing at the state tournament at the end of it," McCarthy said. "Our team needs to have this same mentality they can win sectional games instead of just being happy to get there."
He wants his future Edgar varsity girl's basketball teams to be feared by its opponents.
"When I coached Mosinee, we never looked forward to playing against Edgar because its team always played hard and were relentless on the basketball court," McCarthy said. "I'm excited to see our team's toughness, and hopefully we'll be a team where our opponents look at their schedule and say 'We are not looking forward to playing against Edgar.'" McCarthy said it's more challenging this summer for student athletes to work on improving their basketball skills, because of tournaments cancelled during the COVID-19 pandemic.
"Players need to rely on their individual development this summer," he said. "Players can become better at their basketball skills by just finding a basketball hoop on some concrete. I hope the Edgar girls basketball players go to the park and shoot the ball for 20 minutes every day."
McCarthy is a native of Ann Arbor, Mich., and he graduated from high school in Dexter, Mich. He earned his educational administration certificate at Edgewood College in Madison. He holds bachelor degrees in political science and social science from Michigan State University. He is married to his wife, Allison, and they have two children together.