Posted on
Knights forced to settle for back-to-back titles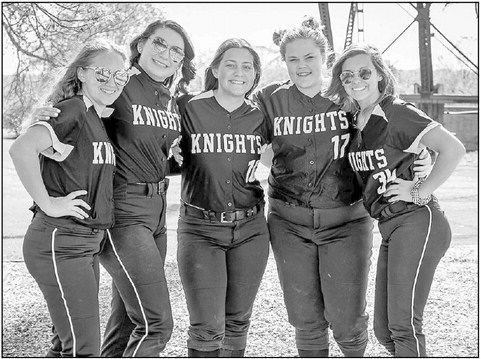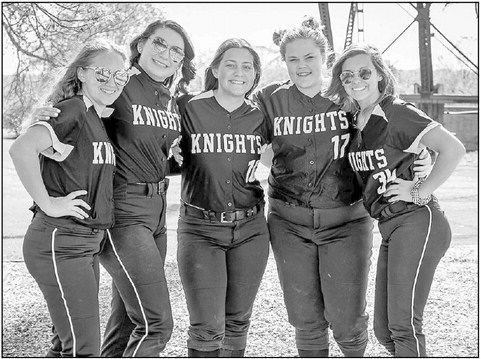 With a strong core of returning seniors, the Cornell-Lake Holcombe softball team looked to become three-peat East Lakeland Conference champions. This time around, it wasn't to be, as the spring sports season was canceled before the players set foot on the field.
"This team was prepared and poised to make a deep playoff run this season," said coach Andy Lorenzen.
Coming off an 0-15 freshman season, the senior-laden team bounced back in their sophomore year, going 21-4, to take the conference title. Last year, the Knights again clinched the conference crown.
Exiting the team, are senior leaders Bryanna Bonander, Erin Crowell, Alyssa Lee, Tara Popp and Kaylie Walters.
Bonander played in 33 games, starting as a shortstop throughout her high school career, with a .266 batting average. She was All-Conference in 2018. Crowell also played 33 games, notching a .442 career batting average. The three-year starter made All-Conference honors each of the three seasons.
Lee saw 26 games with the team, bringing in a .305 career batting average. She was a three-year starter at DP/utility. In her 33 games played, Popp held a .196 career batting average, with the three-year starter stationed at first base.
Walters chipped in with 33 games played, a .371 career batting average and a .931 career on-base percentage. The outfield saw the three-year starter earn a place on the 2019 All-Conference Second Team.
"Their efforts in high school helped establish a conference winning program," said Lorenzen.