Posted on
McMurry hopes his versatility will be an asset for Viterbo baseball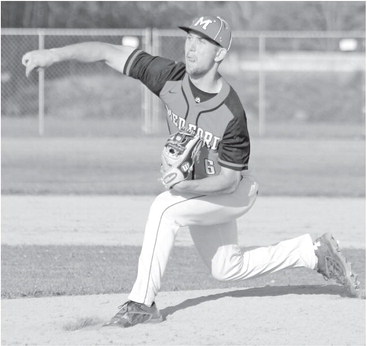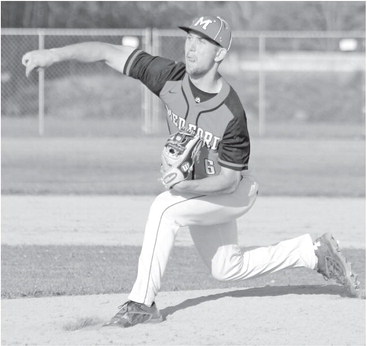 ON TO THE NEXT LEVEL
Sports editor's note: A relatively-high number of local student-athletes are making plans to continue their athletic careers in college starting in the fall. Over the next few weeks, look for profiles on these seniors in the pages of The Star News as they prepare to test themselves at the next level.
Playing college baseball had long been a dream for Medford senior John McMurry. Fortunately, finding the right place to fulfill that dream happened over a short period of time in 2019.
McMurry and Viterbo University made first contact late last July when Medford's American Legion team played in the state tournament in Westby and by November, McMurry had committed to playing for the V-Hawks starting next season.
At Viterbo, he will reunite with 2019 Medford graduate Cade Alexander, who, one could say, played a role in McMurry landing there. Alexander made six pitching appearances during his freshman season with the V-Hawks.
"We played in the Class A state tournament last July for Legion and Brady Banse, the baseball recruiter, was there to watch Cade. (Legion coach) Kurt (Alexander) introduced me to him. I really didn't have any plans on going to Viterbo. I pitched that game and I guess he liked what we saw and he got my number. He asked me to go to a camp in August. I went to the camp and the next day I got an offer to play there.
"Things moved real quick," he added. "I committed in November so I kinda thought about it. I didn't have any plans on going in July and by November I was committed to go there."
McMurry burst on to the scene for the Medford Raiders when he stepped into a varsity pitching role midway through his freshman season and wound up earning honorable mention in the Great Northern Conference. He pitched 14.1 consecutive scoreless innings upon being called up, including a 1-0 shutout win over Rhinelander, and finished 3-3 overall that year with a solid 2.31 earned run average and 1.08 WHIP (walks and hits per innings pitched).
He continued to grow as a hitter as a sophomore and junior and filled infield and catching roles while still filling a key role on the pitching staff as well. He filled all of those same roles on Medford's two-time Class A state-qualifying Legion team in the summers of 2018 and 2019.
Last year, during Medford's GNC championship run and 20-9 season, he finished fourth in the conference in runs batted in, fourth in runs scored and fourth in pitching wins. Overall he hit .369 with team-highs of 25 RBIs, three homers, 10 doubles, a .595 slugging percentage and a 1.015 slugging plus on-base percentage.
"You won't find too many kids who work harder than John does," Medford head baseball coach Justin Hraby said.
"His passion for the game and drive to get better is something that is evident in everything Mac does. There is no doubt in my mind that John would have made a strong push for GNC Player of the Year this season and would have likely earned
some individual awards both at the conference and state levels. With that said, John was a team-first guy and would trade all of those awards to see the Raiders finishing the season in Appleton at the state tournament.
"John was a junior captain last year and would have been our captain on this year's team," he added. This was not a result of John being on varsity for four years. John was a great captain because he cared for his teammates, knew what to say and when to say it, and led by example all the time, on and off the field."
His versatility appears to be one of the traits the V-Hawks liked.
"They saw me pitch at state, so they originally wanted me as a pitcher," Mc-Murry said. "But then at the camp, I told them that I catch and play infield as well. So they had me do everything. I pitched, caught, played infield at the camp. They said they liked me at infield and catcher too, so I don't know what I'm going to do. We'll see I guess."
Viterbo was a combined 5-15 in its fall and spring seasons when play for the 2019-20 school year ended. It is an NAIA program that competes in the North Star Athletic Association.
Like any ball player, McMurry is just hoping to get some game action in this summer before heading to La Crosse. While waiting out Safer at Home orders during the coronavirus pandemic, McMurry said he's been trying to stay sharp.
"Me and my dad (Scott) have been going to the baseball field pretty much every day just to hit and take ground balls and stuff. Just trying to get outside and not go crazy. No matter how much batting practice you take, there's nothing like live at-bats. It would really stink going into my first year of college baseball and not having many live at-bats the summer before. I guess everyone is kinda in the same boat though. I guess there's a chance we can play in July so I'm holding out hope for that."
McMurry, who also lettered three times in basketball, plans on majoring in Spanish. Right now, his professional dream job is being a translator for a Major League Baseball team.
"That'd be awesome," he said. "We'll see what happens I guess."
"Viterbo is getting a good baseball player, who can help their program in a number of different ways," Hraby said. "John has shown that he can pitch, catch and play both corner infield positions, and do them well. They are also getting a great person and a hard working studentathlete."
"I was really just thankful because I always wanted to play college baseball," McMurry said. "I was just really excited to get an opportunity to play at the next level. I think it's going to be a lot of fun. I think it's cool. I always wanted to play college baseball and me and Cade are pretty good buddies so it will be fun to play with him at the next level. I'm excited."