Posted on
SEASON'S OVER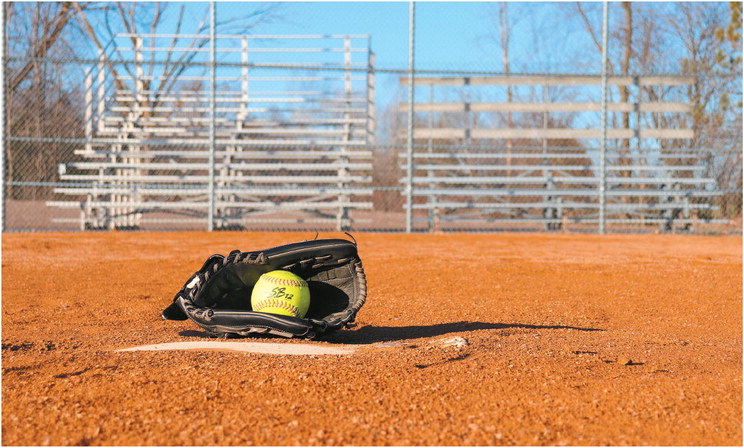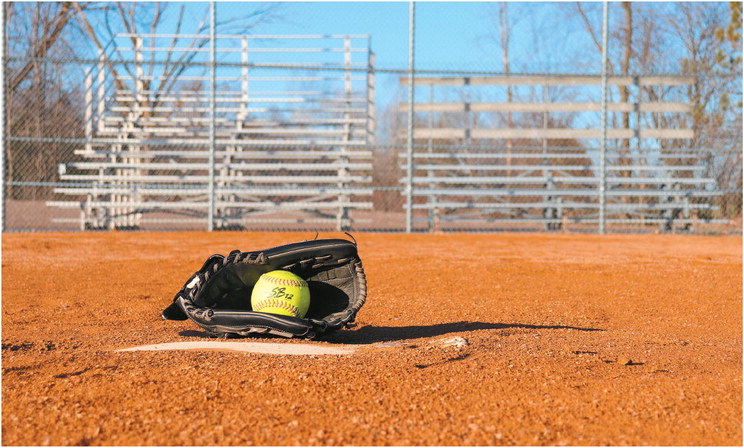 Summer contact is expanded, pending local guidelines
The 2020 spring sports season at Wisconsin high schools has ended before it even started.
The Wisconsin Interscholastic Athletic Association's Board of Control was left with no choice at its Tuesday videoconference meeting but to cancel the season due to the nationwide coronavirus pandemic. The season was suspended in mid-March following one week of track and field practices and just as softball practices would have started. It was hoped the season could be restarted at some point.
Hope for an official WIAA season started to fade on April 10 when UW-Madison announced it would not host the boys tennis, softball and boys golf state tournaments in late May and early June. The season's cancellation became inevitable Thursday when Gov. Tony Evers and the Department of Health Services extended the state's Safer at Home Order to May 26 and ended the school year in the state. It was clarified after Thursday's announcement that the school closure actually runs through June 30, the statutorily determined end of the school year.
The WIAA and the Board of Control, however, did offer an avenue for spring teams to get back together this summer by expanding out-of-season coach contact opportunities from five to 30 days for 2020 spring sports teams, including seniors, pending local and state health guidelines. Allotted contact days remain at five if 2020 seniors are not involved.
As things stand now, the contact days wouldn't start until July 1, but that could change according to Stratford administrator Scott Winch, who is the District 2 representative on the Board of Control and also serves as the commissioner of the Great Northern Conference, which Medford is a member of.
"There is no date on the extra days in the summer because if something happens where it could be moved up, it can be moved up," Winch said Tuesday afternoon. "That's why we didn't really want to say a July 1 start or anything like that. We wanted to be a little bit flexible if we could. Hopefully it's a little bit earlier, but it certainly could be afterwards too."
Spring's official end was anticipated by athletic directors at Taylor County's high schools in the days leading up to Tuesday's decision.
"I think the longer it went on prior to the governor's order last week, the less optimistic I was getting, especially when some of those things came out where they lost venues at Madison for some of their state tournament events," Rib Lake athletic director Mike Wudi said Monday of the likely loss of an official season. "That was the big signal in my mind that we're in a heap of hurt."
"In the grand scheme I get it, but you're pretty much heartbroken for the kids, Gilman athletic director Brian Phelps said Friday. "All of them have put in a lot of work over the years."
"Obviously it's disappointing," Medford activities director Andy Guden added Friday of the impending cancellation. "I feel bad for the seniors. I feel bad for all the athletes. They put in a lot of work to do these things. But I do think a lot about what the seniors are losing. This was supposed to be their last hurrah and it's taken away from them. These aren't little things. Its award ceremonies and all the other activities. We're talking prom, Red-White Spotlight, spring concerts. All of that is changing."
But in those interviews, the athletic directors were hopeful the WIAA could come up with some kind of opportunity for spring teams to get together this summer. The additional contact days could do that, if all the pieces come together allowing them to happen.
"I know some of us had talked if the WIAA would relax some of the rules in the summer," Phelps said. "If they say in June you can start doing some stuff, would they say we could, even in our own conference, throw something together and play each other and maybe set up a mini-conference tournament or something, put East and West together? Try to do something for the kids."
"Part of me still wants to believe until it's fully canceled that somebody might find a way to come up with a solution and we can get stuff going, just so we can get a couple of weeks in and have some kind of season for the kids," Guden said.
Under the plan passed Tuesday, it will be up to each school district and its teams to decide if they want to use the 30 contact days. Minimum practice requirements would still need to be met and acclimatization guidelines would need to be followed before teams could take part in any competitions.
Winch said it's important to keep in mind there are hurdles to clear for the contact days to happen.
"I think the big one is we've got to get started on this road to be coming back a little bit," he said. "If the stay at home order would get expanded again, we all have to live within what the governor and government puts out there for us. I think that's hurdle number one.
"Secondly, locally you have to decide what you're going to allow," Winch added. "That includes, is Stratford going to let their baseball or softball or track teams go to Medford and compete in a scrimmage, game or whatever? Will Medford allow anybody to come there to play? That was one of the arguments in the winter (when the WIAA basketball tournaments were canceled), communities didn't want people from outside their community coming in. They didn't want to host. They were fearful of somebody bringing in the virus. I think those are a lot of little things locally we're going to have to figure out now."
Under the state's Badger Bounce Back plan that was announced Monday, gatherings of up to just 10 people would be allowed in Phase One of the state's recovery. Phase Two allows for gatherings up to 50 people.
"Even if you get to Phase One of the governor's plan, that's 10 people," Winch said. "You might be able to walk a foursome out, golf courses are allowed to open but they're not allowed to have tournaments or events or anything, so that would exclude any golf meets or anything."
When schools and sports were shut down in mid-March, schools were told by the WIAA that their coaches could provide individual workouts virtually, but could not encourage or organize their teams to practice.
After the snow melted, Medford opened its track, the football/soccer field, the baseball and softball fields and two high school tennis courts to student use from 11 a.m. to 7 p.m. as long as they followed social distancing rules. Guden said those facilities will remain open.
The virtual coaching rules remain in effect through what would have been the final day of the state tournament for their respective spring sports.
Fall and winter coaches can start to use their five contact days July 1, provided restrictions on assembling in groups are removed, and will follow the existing prescribed summertime dates and unrestricted contact regulations.
"We want to extend our sincere empathy and regrets to all the student-athletes and coaches that have worked hard in anticipation of participating in sports this spring, particularly the seniors," WIAA executive director Dave Anderson said Tuesday in a press release. "The Board of Control and Executive Staff have been resolute in their hopes to preserve some chance to play one more time, and it is our hope that by providing the extended unrestricted days, we can provide some opportunities and closure for spring sport student-athletes."
The vote by the 14-member board to cancel spring competition and tournaments and offer the 30 contact days was nearly unanimous with Dave Steakpack of Manitowoc Lincoln High School casting the only dissenting vote, as reported Travis Wilson of wissports.net.
"It's my opinion, but I think we did about the best we could to try to bring some closure to the school year for the spring athletes," Winch said. "There's no guarantee that we're going to be able to roll this out either."
If the contact days don't start until after July 1, Winch said there is flexibility to work with the fall sports, at least in the first half of August. Equipment handout and first practice dates for 11-player football are Aug. 3-4, while 8-player football starting dates are a week later. Girls tennis and girls swimming have Aug. 11 start dates, while cross country and volleyball start Aug. 17.
Likewise, if there is a sudden decision to roll back restrictions currently in place, the WIAA could move quickly, as it did in March when the basketball tournaments were suddenly halted. A new issue now looming is a state Supreme Court challenge submitted by Republican legislators to last week's executive orders issued by the governor and Department of Health Services.
"We meet in three weeks again," Winch said. "I think we're open. If something's going to help us provide an opportunity, we would certainly consider it. We always have the ability to have an emergency meeting if something comes up. I'd be shocked. But the Supreme Court can change things in a hurry too."
In the end, Winch said the WIAA and Board of Control is trying to do what it can under the restrictions state government has set.
"I was part of the decision when the board ended the winter season," Winch said. "Our basketball team was still playing. That's tough to see that happen to kids, any kids, especially when you're in the same building with them. It's part of the reason we go into education or be a part of the WIAA is to provide opportunities for kids. Then you go and take them away. Anything we can do to at least try to provide an opportunity within the reaches of what the governor allows, I think we should do."