Posted on
Courses anxiously wait for approval to tee off in 2020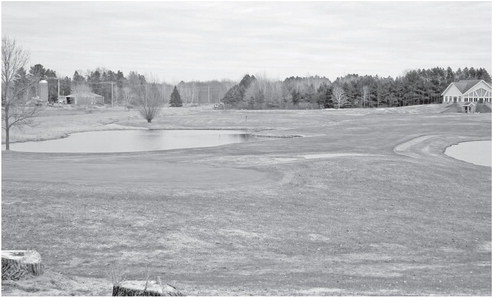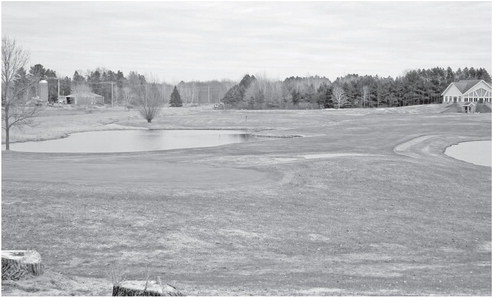 In a normal year, weather is a northern Wisconsin golf course's major enemy.
Obviously, 2020 is not a normal year.
While Sunday's snowstorm is a reminder that winter is never gone for good in a Wisconsin April, it's being deemed non-essential businesses by the governor that's the biggest concern this spring for the Black River and Tee-Hi golf courses in Medford.
While the courses thawed out and started greening up nicely in the first two weeks of April, there was no certain opening date to shoot for due to Gov. Tony Evers' shutdown of non-essential businesses in late March. The order currently is slated to end after April 24, but an extension is certainly possible if the spread of COVID-19 doesn't slow down significantly in Wisconsin and throughout the nation.
The need for people to get outside and exercise was stressed in the March 24 order and state parks were allowed to remain open. While the maintenance of golf courses was declared essential and is allowed, courses were not allowed to stay open to the public, as many in the southern part of the state already were.
Last Thursday, Evers shut down 40 southern Wisconsin state properties that were becoming overrun with visitors.
"We would have opened up last Friday (April 3) already," Black River Golf Course manager Gary Albrecht said last Thursday. "The course is in better shape now than it was all last summer. We have been out working on the course, working on the grass, cutting the greens, doing what we can so when we do open back up again we can get people out on the course."
The same day, Tee-Hi Golf Course manager Brian Thomas said that course was getting close to being ready, though forecasts of this direct hit from winter weren't going to help.
"Last year we opened up May 1," Thomas said. "If the weather would've cooperated, it looks like (this) week is going to be cold, not good, so that's not going to push us ahead by any means. I would still say, if we're given the OK, I'm still thinking the first week of May. Fingers crossed."
Statewide, there has been significant public push back on Evers' inclusion of golf course on the non-essential business list. Most notably, the Dunn County Sheriff's Department, Menomonie Police Department and Dunn County's Public Health Office quickly drew up social distancing guidelines for golf courses to adhere to and allowed them to open on March 31. Trempealeau County allowed three courses to open last week, but offi cials there changed their minds and closed the courses again by Saturday.
A "Let Wisconsin Golf" petition drive on change. org was nearing 66,000 signatures at the start of Easter weekend.
"I've got my fingers crossed," Thomas said. "I'm hoping by the end of the month they relax that a little bit and say to the golf courses, 'do your thing and be smart about it.'" Albrecht and Thomas both said they are prepared to implement social distancing measures on their respective courses, if need be when they are allowed to open. Those would include things like keeping clubhouses and on-course restrooms closed, limiting access to golfers who have already paid membership dues, limiting group sizes, taking out flag pins and ball washers and raising the cups in the holes.
"A bunch of them are keeping the cups raised above the level of the green an inch or inch and a half, so if you're putting towards the pin and hit the cup you're considered in," Thomas said. "You don't have to reach down into the cup to grab your ball. You don't have to pull the flag stick."
"We'd probably have to limit people to one per cart and we'd be wiping those down every day," Albrecht said. "We'll make people as happy as we can and keep everything clean. We'd probably have to limit golfers to two or three people per hole, that way they can keep with their social distancing, which people seem to be doing well with now anyway."
While players aren't always in close proximity during a round of golf, other than maybe while they're in tee boxes or on the greens, the managers said there is a socialization to the game that players certainly will miss if courses are closed for an extended period of time. Having the bar at Black River and the clubhouse and patio area at Tee-Hi off limits to golfers would be tough.
"We've got league play every day of the week," Thomas said. "Our leagues come back and support us in the clubhouse. They sit in the patio area and out front. That might not be able to be done for awhile this spring. Most of the leagues have a dinner, a lunch brought in once a month or so. That's not going to happen.
Our senior men's leagues, on Mondays and Thursdays, they golf 18 holes and then they sit around for another hour, hour and a half after that. That's their social outing for the week."
"The governor kept state parks and county parks open, and then you see people congregating in those parks, getting together, sitting at picnic tables," Albrecht said. "People want to get out, they've been calling asking about it. I was hoping we'd be able to open in two weeks, but now I don't know. The numbers don't seem to be going in our favor out east."
As much as golfers will miss out on things they enjoy on the course if the Safer at Home order extends deep into spring, Albrecht stated the obvious from courses' business perspectives.
"We need to get memberships rolling in and revenue so we can pay off the bills that stack up in the winter, just from getting things prepared and fixing things that need to be repaired," he said.
For now, all golf course managers can do is be ready when the day comes when powers that be allow golfers to play, whether it's with restrictions or not.
"Plans are we're going to get the course ready," Thomas said. "We've got some cleaning up to do with leaves and branches that came down over the winter of course. We'll clean that up. The greens are growing. The greens came through perfect over the winter. They're looking nice and green and beautiful, so we'll probably start mowing them next week. We're going to keep the maintenance on the course going, which needs to be done. It's gotta be done. We'll get the clubhouse ready to go and up so when we do get the all clear, we're going to be ready to go."
"After that wet, cold winter last year, we came out perfect from this winter," Albrecht said. "We had a lot of snow but no frost. Like I said, it's better now than it was last summer. The thing is, we're not the worst off. There are a lot of people and businesses who are worse off than we are. So far, we're blessed on that side of it."