Posted on
State parks remain open for outdoor activity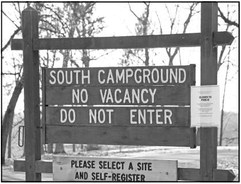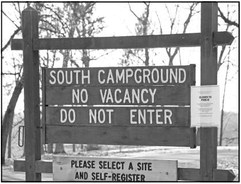 Gov. Tony Evers' Safer at Home order recognizes outdoor activity as an essential activity. As such, all state parks, trails and forests remain open, and all fees are now waived. All current regulations apply for hunting, trapping and fishing seasons.
Under the Safer at Home order, everyone must do all they can to prevent the spread of the COVID-19 virus. Staying home as much as possible is the best way to lower COVID- 19 infection rates. The public should stay as close to home as possible and avoid travel outside of their community.
Distance is key while people are visiting state parks and trails. The DNR asks the public not to congregate at restrooms, self-registration stations and electronic kiosks, and maintain six feet of distance from other people.
Staff will also continue to monitor on-the-ground circumstances each day, to determine if park closures become necessary.
Restrooms on state properties will remain open, given there are enough resources, cleaning supplies and access to personal protective equipment for staff to maintain them. All state park offices, visitor centers and non-essential buildings are closed for the duration of the public health emergency Park headquarters, offices, visitor centers, nature centers, research stations, ranger stations, shooting ranges, fish hatcheries, shelters, showers, concessions and indoor group camp buildings, are also closed on all DNR owned properties. All towers, stairways to observation towers/areas and playgrounds are closed.
Properties will continue to be staffed and outdoor recreational opportunities (hiking, trails, fishing, hunting, etc.) remain open at this time.
Boat launches at state parks remain open, with fees for boat launches in Wisconsin State Parks also waived.
Visitors are reminded to practice proper personal hygiene to prevent the spread of COVID-19 and to limit group sizes. All campsites (individual, group, and indoor) are closed through April 30; refunds will be issued to all customers. No new camping reservations will be taken for dates prior to June 1.