Posted on
WIAA issues statement regarding state basketball tournaments and Coronavirus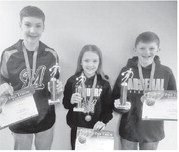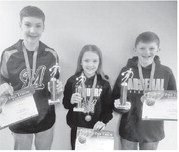 The following statement was issued by the WIAA on Wednesday, March 11.
The WIAA state girls basketball tournament and the boys basketball sectionals scheduled for this week are continuing as planned.
The WIAA executive staff has been in continuous discussions with local and state health officials and organizations, as well as other high school associations in the Midwest. We continue to look at all the medical evidence and breaking infor- mation regarding COVID-19 to make the best decision possible with the information available to us.
While circumstances may change, all of the leading health resources we have been working with indicate the best way to proceed is to be overcautious and reinforce the universal guidance and precautions to know your health risk, especially those at higher risk for severe illness; wash hands repeatedly with soap or sanitizer; cover your sneeze or cough; keep hands away from your face; and if you feel sick, stay at home.
We will continue to monitor any new information, and if anything changes with our Tournament Series events, we will issue a statement.
We understand that the information has been changing daily and we have been keeping updated as much as possible. The WIAA is continuously monitoring the public health developments regarding COVID-19, or, coronavirus.
At this time, we have discussed options for continuing to conduct the WIAA basketball state tournaments. The staff at the Resch Center has been diligently working to ensure that the 2020 WIAA girls basketball state tournament can be conducted in a safe environment.
_ Obviously increasing all of their cleaning efforts. This includes all departments.
_ Wiping down all areas with disinfectants.
_ Providing hand sanitizers for all of our staff working the event
_ Providing hand sanitizers available
to the public and all of our restrooms will make sure all of our restrooms have hot water and soap
_ Concessions taking extra care with wiping down all counters and equipment
_ Overnight staff will be cleaning all confined spaces. Locker rooms, elevators, meeting rooms will all be sanitized
_ Allowing and promoting if patrons want to bring in their own hand sanitizers or Purell.
_ Major signage in the venue both static and electronic with messages provided by the CDC.
At this time, we have discussed options for continuing to conduct the WIAA boys basketball state tournament. We will continue discuss all options.
While we hear that universities and colleges have been closing their campuses, it is important to keep in mind that their student populations include international students who are returning to campus from spring break and countries which may have been infected more. In addition, those students are being quarantined as they return. Anyone who is sick should stay home. Don't go to work or school, and don't run errands. People who have been to an area where Coronavirus is spreading within the past 14 days should not attend the event.