Posted on
Cornell falls victim to Lake Holcombe's hot shooting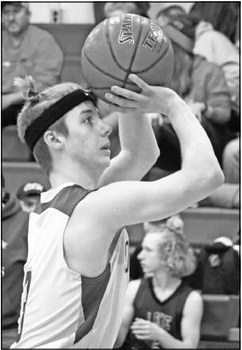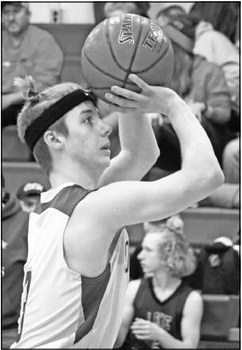 It was senior night Feb. 14, as the Cornell boys basketball team hosted neighboring opponent Lake Holcombe. Plagued by injuries, the young Cornell team struggled to find offense.
In the first half, Cornell scored just nine points, as opposed to Lake Holcombe's 49. In the second half, the home team picked up the pace a bit, scoring 21 points.
It wouldn't be enough, as Lake Holcombe continued to rack up points and eventually took the conference game, 89-30.
"We initially did a good job of handling their press, we just did not finish our looks out of it," said Cornell coach Marcus Leland. "They are very relentless with the press; it eventually wore us down and it caused us to make too many turnovers."
"With the win over Cornell, we finished the conference with second place," said Lake Holcombe coach Joy Webster.
Leading the way for Cornell, was senior Tyler Harycki, with 8 points, followed by freshman Blake Anders, with 6. Freshman Dylan Bowe and junior Davis Harshman each added 4 points, each knocking down a three.
Senior Chayse Turchen finished with 3 points, as did junior Logan Shemick. Freshman Bill Dekarske rounded things out with 2 points.
On Lake Holcombe's side, junior Brock Flater had his third game in a row with 20 or more points, knocking down two, three-pointers and finishing with 24 points. He also had 5 steals and 8 rebounds. Senior Josh Jones continued to play solid defense, with 5 steals and 3 assists, ending with 6 points.
Senior Kaden Kinney had 8 steals, 6 rebounds and 5 assists, notching 17 points. Sophomore Colton Minnick had a nice game off the bench, with 6 steals, 3 assists and 10 points, with six of those points coming from three-point shots.
Senior Tyler Dixon also had a nice night, putting up 13 points, including three shots from beyond the arc. Junior Kaden Crank ended with 7 points, while sophomore Dylan Bowen added 6.
Senior Jarred Jiskra chipped in with 4 points and junior Derek Jones had 2 points.
Cornell ends East Lakeland Conference play winless, with an 0-12 record, while Lake Holcombe finishes at 9-3.