Posted on
Rockets build lead early, sail past Gilman to stay in second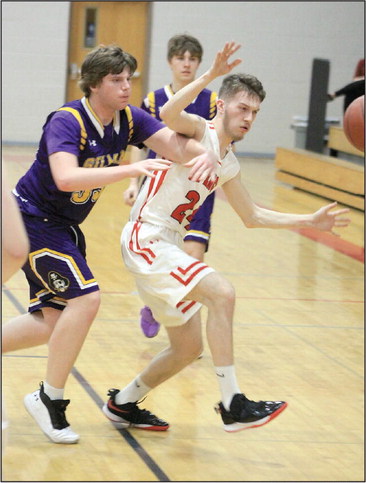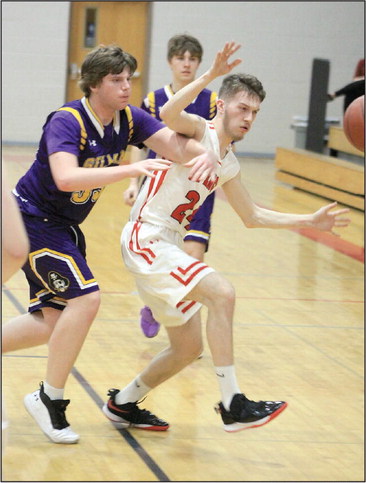 Any chance Gilman had of staging an upset in Spencer on Feb. 7 ended early. With a 13-0 run over a 9-minute span midway through the first half, the Rockets took charge and never lifted their foot off the gas pedal.
Spencer kept pace with Neillsville in the Eastern Cloverbelt Conference race to stay a game behind as the two teams approach a Feb. 18 showdown for the league lead. Spencer still had to get past third-place Greenwood on Tuesday night and has league games later this week against Loyal and Owen-Withee, but it did what it needed to do against Gilman.
Eric Ehlert scored nine points during the 13-point run as Spencer established a 17-4 lead with 5:24 to go in the first half. The last of Ehlert's points came on a catch-and-shoot 3-pointer from the left wing.
Ehlert added another 3-pointer a few minutes later and scored from the low post in the last minute of the half to give him 16 points by the break and send the Rockets to the locker room with a 29-14 lead.
The second half belonged to Spencer's senior guard combo of Brett Kasch and Austin Bacon, who took turns feeding each other and their teammates in transition and off Gilman turnovers. Kasch scored 21 points in the second half and totalled 25 for the game, while Bacon had a 16-point second half and finished the game with 22. The Kasch-Bacon-Ehlert trio scored 65 of Spencer's 73 points.
Junior Andrew Hecker led Gilman with 25 points.
Greenwood 67 Colby 61
The Indians overcame a sluggish first half to upend Colby 67-61 on Feb. 7 to improve to 8-3 in the ECC and stay within striking distance of Spencer for second place. Greenwood had a chance to close that gap Tuesday night when it headed east to take on the Rockets.
At home against Colby, the Indians trailed 26-19 at halftime, in part because they couldn't hit free throws. As a team, Greenwood was 7-17 at the line before the halftime break.
Greenwood righted the ship in the second half and put 48 points on the board to earn the season sweep over the Hornets in two close games. The Indians nailed six 3-pointers after halftime -- including three from Westen Schmitz -- and improved their free-throw efficiency to 8-14.
Cooper Bredlau had 11 points after halftime and was 7-9 at the line to finish with a team-high 17 points. Schmitz and Treyton Thomas each scored 16 points and Nathan Revier finished with nine.
Harley Schmelzer led Colby with 17 points. The Hornets hit four 3-pointers on the night and were 11-16 from the line.
DEAN LESAR/STAFF PHOTO