Posted on
Medford aims for repeat in home gym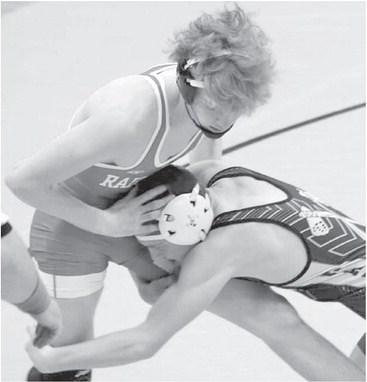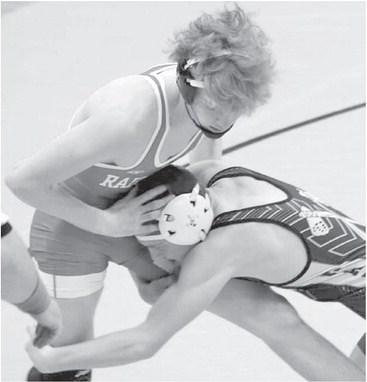 GNC WRESTLING PREVIEW
What: The 12th annual Great Northern Conference wrestling tournament.
Where: Raider Hall, Medford Area Senior High.
When: Saturday, Feb. 8 starting at 10 a.m.
Who: Teams from Medford, Antigo, Lakeland, Mosinee, Rhinelander and Tomahawk.
What's at stake: The Great Northern Conference team championship and individual awards for 2019-20 will be finalized. Team standings are determined by a point system that combines dual-meet records during the season and success at the conference meet. Saturday's champion earns 12 teams points, the runnerup earns 10, the third-place team earns eight, etc. Individual awards in each weight class are determined by place finish Saturday. Weight class champions earn first-team All-GNC honors, runnersup earn second-team honors and thirdplace finishers get honorable mention.
Last year's champion: Medford.
Regular season results: All teams faced each other once in GNC dual meets. Medford beat Tomahawk 33-25 on Jan. 30 to finish 5-0, while the Hatchets went 4-1. Antigo beat Rhinelander 48-27 on the last night to break a tie of 2-2 teams, while Lakeland beat Mosinee 39-29 to break a tie of 0-4 teams. At two points per win, Medford enters Saturday with 10 points, Tomahawk has eight, Antigo has six, Rhinelander has four, Lakeland has two and Mosinee has zero.
Wrestlers to watch: The field includes 10 defending GNC champions from 2018-19, including four from Medford. Dane Higgins is ranked sixth in the state in Division 2 this week at 138 pounds and is 5-0 in GNC matches. Zeke Sigmund is ranked seventh at 145 pounds and is 4-0 in GNC matches. Clay Bowe is ranked third at 182 pounds and is 5-0 in the GNC. Top-ranked Jake Rau, the defending Division 2 state champion at 220 pounds also hasn't lost this year in GNC competition.
Other returning champions include Rhinelander junior Tim Fox; Lakeland senior Harry Nemcek, ranked 12th in Division 2 at 120 pounds; Mosinee junior Chase Kmosena, ranked 11th at 126 pounds; Antigo junior Logan Edwards, who has mainly been wrestling at 132 pounds; Tomahawk junior Eric Decker, who is getting honorable mention among 195-pound wrestlers in Division 2, and Tomahawk senior Tony Matti, who is the state's third-ranked heavyweight in Division 2.
Also among Wisconsin Wrestling's state rankings this week in Division 2 are Medford's Emett Grunwald, 12th at 152 pounds, and Eric Rehbein, honorable mention at 126 pounds; Lakeland's Jason Hilgart, 12th at 145 pounds; Tomahawk's Kade Wenninger, 12th at 182 pounds, and Alex Bishop, honorable mention at 145 pounds. In Division 1, Rhinelander's Walker Hartman (170 pounds) and Trevor Knapp (195 pounds) are getting honorable mention. Hartman was the GNC's 152-pound runner-up last year. Tomahawk brings back three GNC runner- ups from last year in brothers Lance and Luke Knight and Logan Bishop. Antigo's Nick Roller was the runner-up last year at 220 and will be a tough one to beat as will Rhinelander's Ben Sinclair, the 182-pound runner-up last year.
In notable matchups during the season, Rau beat Matti 2-1 and Bowe beat Wenninger 7-0 last week, Sigmund beat Hilgart 8-2 on Jan. 23, Kmosena beat Rehbein 1-0 on Jan. 28, Edwards 8-2 on Dec. 19 and Luke Knight 7-2 on Jan. 16, Nemcek beat Luke Knight 9-7 on Dec. 19, Hartman beat Logan Bishop 10-3 and Decker beat Knapp 7-5 on Jan. 9, Roller beat Decker 13-10 on Jan. 23.