Posted on
Raiders swept away by Tigers, compete well with Wausau West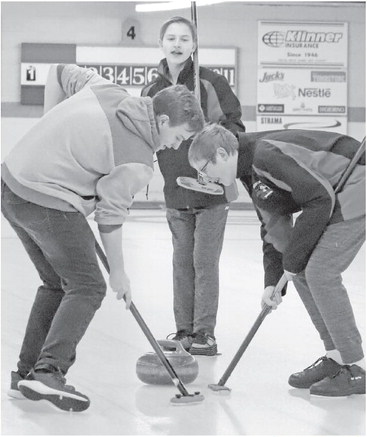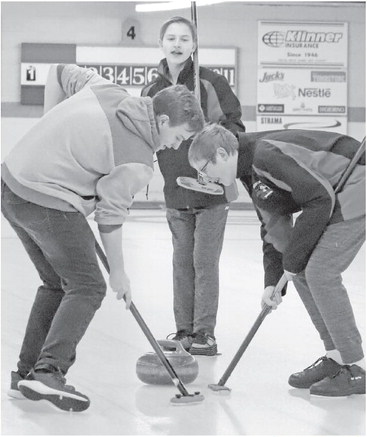 MEDFORD CURLING
The Medford Raiders were the home team, but the Marshfield Tigers were the ones making themselves at home Tuesday at the Medford Curling Club, sweeping the games by wide margins.
In the girls match, the Tigers flooded the house for a huge seven-spot in the second end and put it away with five in the fifth end to bring an early end to a 13-2 decision over Medford's team Karina Herrada, Karlee Westrich, Lyza Brandner and Sarah Dake.
Medford's boys team played another girls team from Marshfield and fell 10-2 in six ends. Dalton Casar, Tanner Cliver, Alex Wilson and Riley Nutting and Brett Lundy, who split time in the lead position, saw Marshfield score four in the first end, three in the third and two more in the fourth to build an insurmountable 9-1 lead.
On Thursday, the Raiders came very close to winning both games against Wausau West but instead came home with a loss and a tie.
The girls team of Herrada, Brandner, Jill Mahner and Anya Apfelbeck got the tie, deadlocking with the Warriors 6-6. It was their second close battle with the Warriors this year. West won the first meeting 9-7 back on Dec. 17.
The boys team of Casar, Cliver, Wilson, Lundy and Nutting, who made his varsity debut, played one of its best games of the year while dropping a 7-6 decision that was decided when West scored two rocks in the final end. West was a 15-0 winner in the first matchup.
Medford's curling teams are in Wausau today, Thursday, to face D.C. Everest at 3 p.m. The Raiders will host Stevens Point on Tuesday at 3:45 p.m. and then go back to Wausau on Feb. 6 to play Mosinee.