Posted on
Olson a semifinalist at St. Croix Falls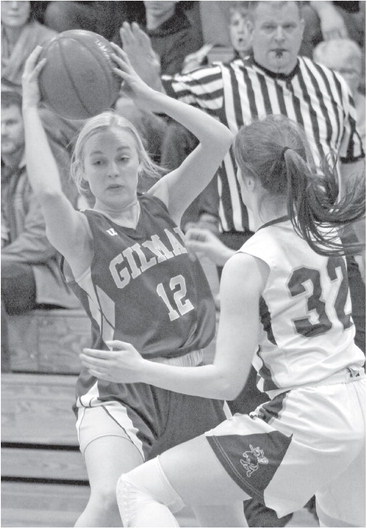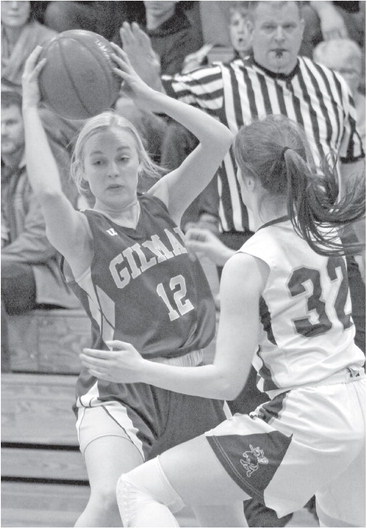 WOLFPACK WRESTLING
Heavyweight Andrew Olson won his first two matches and reached the semifi nals for the Cornell-Gilman Wolfpack during Saturday's St. Croix Falls Interstate Wrestling Classic.
Olson scored 15 of the team's 27 points by starting his day with two pins. He pinned Jeb Wimmer of Pine City, Minn. in 2:53 in the opening round of the 285-pound bracket and then stuck Manny Thomas of Totino Grace, Minn. in 1:34 in the quarterfinal round. Both Minnesota wrestlers have 11 wins on the season.
Olson's run toward the title ended in the semifinals when he was pinned in 4:12 by Cumberland's Jake Simon (228). Elijah Zelinski of Oconto Falls (15-8) pinned Olson in the third-place match in 5:32.
Ethan Person was eighth for the Wolfpack in the 113-pound weight class.
The senior got off to a good start by pinning Che Smith of Cumberland in 1:44, but 34-1 Tanner Gerber of Cameron, the tournament's eventual champion, pinned Person in 2:32 in the quarterfinals.
Person (16-10) started consolation competition with a pin in 1:57 over Cory Popham of the Luck Co-op, but a 6-4 loss to 26-5 Logan Trautt of Northwestern and a loss by pin in 3:45 to Rameses Peterson of Totino Grace ended his day.
Julian Krizan went 1-2 at 152 pounds. He opened with a pin in 3:25 over Jacob Lindahl of Pine City. Krizan (12-10) then lost by pin to Bennett Bergmann of St. Croix Falls (3:12) and Hayden Lyga of West Salem-Bangor (4:03).
Braeden Person lost both of his matches at 132 pounds. In the quarterfinals, he was pinned in 1:03 by 26-1 Kyle Boeke of Princeton, Minn., the eventual tournament champion. He was pinned in 4:00 by Sam Glenna of St. Croix Falls in his last match.
The Wolfpack finished ahead of Chetek- Weyerhaeuser/Prairie Farm (10), Turtle Lake-Clayton (10) and Flambeau (0) in the team standings. St. Croix Falls won the tournament with 197 points, while Princeton, Minn. (170), Hudson (157.5), Amery (149) and Oconto Falls (132) rounded out the top five.
Also on Saturday, Cornell-Gilman's Ali Blodgett competed in the Wisconsin High School Girls Championship held at Wausau West. She went 0-2 at 145 pounds, losing by pin in 1:22 to Antigo's Alex Hofrichter and by pin in 1:31 to Rice Lake's Taylor Schulz.
The Wolfpack will be at Clear Lake on Friday for Lakeland Conference duals with the host Warriors, the Luck Co-op and Flambeau. Competition starts at 5 p.m.