Posted on
Lake Holcombe sees close games go to other teams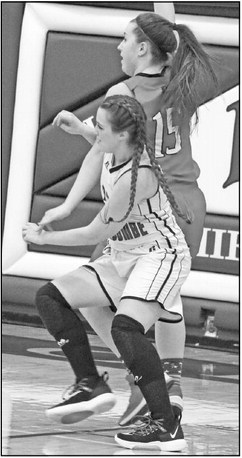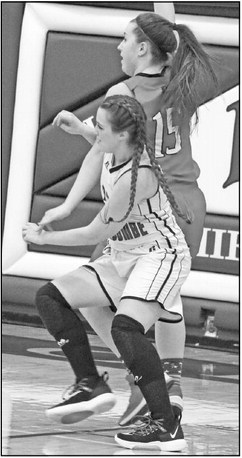 The Lake Holcombe girls basketball squad hosted a game at home against a tough Bruce team, then were off the short jaunt to New Auburn to finish out the week.
Jan. 21 vs. Bruce conference (L 41-40)
It was a neck-and-neck game for the Chieftains at home, going into halftime against Bruce, only down by three points. Coming out of halftime, Lake Holcombe looked to be the more determined competitor, but missed free throws hurt down the road.
As time ran out, the Chieftains missed a last-second shot and Bruce walked away the victor, 41-40.
"Holcombe was able to outscore Bruce in the second half, but not enough for the win," said J. Lechleitner. "Holcombe did have a few opportunities to score in the last seconds, just nothing would drop."
Sophomore Brook Lechleitner scored 21 points, while junior Allison Golat-Hattamer was held to just 7. Senior Megan Lechleitner knocked down a three-pointer, contributing to her 5 points.
Freshman Karly Kirkman ended her night with 4 points and sophomore Josi Elmberg recorded 3 points.
Jan. 24 vs. New Auburn conference (L37-33)
Three days later, the story was much the same for Lake Holcombe, as they traveled to New Auburn. The Chieftains had the game tied up at halftime, but couldn't pull out the win, falling on the road by a slim 37-33 margin.
"Lots to work on," said J. Lechleitner.
B. Lechleitner again led, with 15 points, followed by freshman Justine Kane with 5. Elmberg and M. Lechleitner each had 4 points, while Kirkman ended with 3.
Hattamer was held to just 2 points on the night.
The losses put the Chieftains at 5-7 on the year, and 3-5 in the East Lakeland Conference.