Posted on
Raiders get relay win, close gap in rematch with Lakeland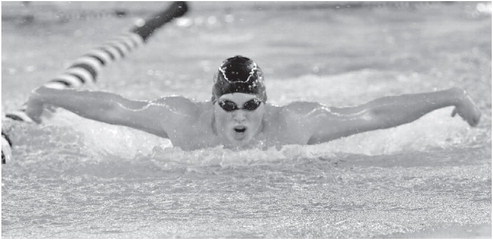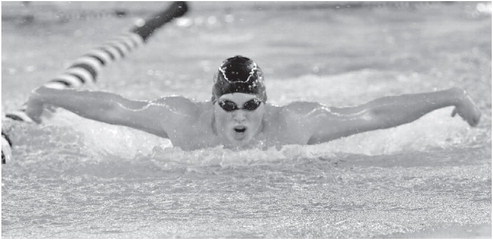 MEDFORD BOYS SWIMMING
The Medford swimmers got a season-best time in the 400-yard freestyle relay and four second-place finishes during their 102-60 loss at Lakeland Thursday evening.
Swimming without senior distance leader Matt Buchan, the Raiders still managed to shrink the gap between themselves and the always-strong Thunderbirds in their second meeting of the season. Lakeland won by 54 points back on Dec. 12.
Lakeland is 6-2 in Great Northern Conference duals this season, while Medford is 1-6-1.
Ethan Kraemer, Tahtankka Damm, Abe Miller and Jack Griesbach finished the meet with their winning time of 4:24.75 in the 400-yard relay race. They beat Lakeland's lone entrant in the event by 8.93 seconds. It was the best time a Raider combination has posted this year by over four seconds.
Dylan Kraemer, Blaze Kesan, Nathan Sislo and Isaac Dittrich got the third-place points in 4:59.88.
Ethan Kraemer had a solid day, earning two of Medford's second-place finishes. The first came in the 100yard butterfly, where he finished in a personal-best 1:15.42. He was 6.5 seconds behind winner Tyler Teichmiller. Damm was third at 1:20.87, just missing his personal best by 0.57 seconds.
Kraemer later swam the 100-yard backstroke in 1:16.85 to take second behind Teichmiller's time of 1:07.28. Dylan Kraemer was fifth in 1:44.69.
Dittrich led a trio of Medford scorers in the 200-yard freestyle with his second-place time of 2:33.5. Sislo was third in a personal-best 2:39.35 and Dylan Kraemer was fifth in 2:54.58. Sam Black won for Lakeland in 2:29.6. Dittrich later placed third in the 500-yard freestyle at 6:54.8, while Kesan swam that grueling event for the first time and took fourth in 7:52.43. Brandon Boh won that race in 5:40.11.
Jacob Mitchell swam to second place in the 100-yard breaststroke at 1:22.57, trailing Lakeland standout Liam Hogan (1:12.45). Sislo got the fourth-place points in 1:30.27.
Griesbach and Mitchell both set season-best times in the 200-yard individual medley. Griesbach took third in 2:44.73, while Mitchell was clocked at 2:54.01. Hogan won in 2:13.81.
Damm sprinted to third in the 50-yard freestyle at 28.28 seconds, while Kesan was fourth in 29.77 seconds and Christian Di Benedetto was fifth in 30.52 seconds. Boh won in 23.91 seconds. Miller got third in the 100-yard freestyle with his time of 1:04.73, while Griesbach was fourth in 1:05.62 and Di Benedetto was fifth at 1:14.76.
The team of Mitchell, Griesbach, Miller and Damm got the third-place points in the 200-yard freestyle relay at 1:55.48, while Dylan Kraemer, Di Benedetto, Sislo and Dittrich were fourth in 2:14.66. Lakeland's top time was 1:44.72. Medford's top team disqualified in the 200-yard medley relay, while the exhibition team of Dylan Kraemer, Di Benedetto, Damm and Griesbach was third in 2:28.61.
The Raiders are looking forward to their final home meet of the 2019-20 season, set for tonight, Thursday, against the Antigo Red Robins (0-7-1) at 5:30 p.m. The teams tied 73-73 in their first meeting while Medford was missing three key swimmers.
GNC duals wrap up Jan. 30 when Medford visits 6-2 Tomahawk.