Posted on
Off to a 2-0 start in GNC Small duals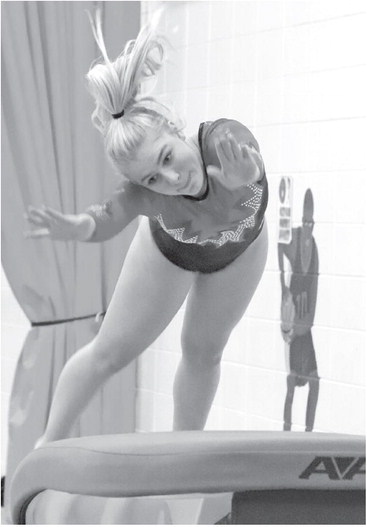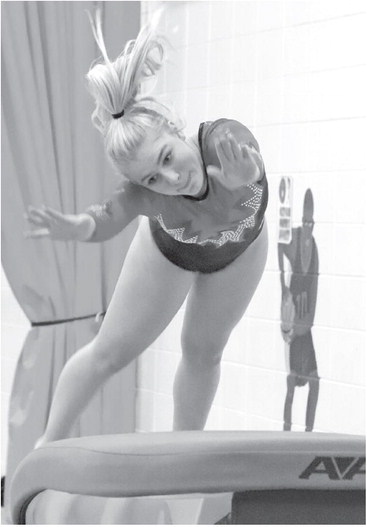 The Medford gymnastics team's defense of their 2018-19 Great Northern Conference Small Division championship got off to a fine start with two comfortable wins in the past week.
The second of those was achieved Tuesday with a 125.65-98.6 win over host Mosinee that featured solid all-around outings by Brooklyn Bilz, Makala Ulrich, Kate Malchow and Avery Purdy and solid spot duty from Kara Hudak, Kennedy Bilz and Brooke Wegerer at the varsity level.
For the second straight meet, the Raiders were without freshman all-around Anna Wanke, who was out sick along with junior sister Megan Wanke, who had been eyeing her season debut. The return of Ulrich, however, to all-around duty helped pick up the slack as they took a nearly six-point jump from their Thursday win over Chequamegon.
"For one girl to be added and to come up six points is pretty good," Medford head coach Steve Cain said.
Bilz was the all-around champion with 32.9 points, while Ulrich came in at 31.9 points. Malchow set a personal-best with her third-place total of 30.65 points and Purdy improved on her Thursday total by totaling 29.45 points to finish 1.35 points ahead of Mosinee's top all-around Avery Ahles.
Bilz was the top scorer on the balance beam and in the floor exercise.
The floor was Medford's top scoring event of the varsity meet with 32.6 points. Bilz won it with an 8.6, Ulrich was next with an 8.35 in her first floor routine since the season's first meet and Malchow earned an 8.2. Purdy was just off her season-best with a 7.45 and Wegerer earned a 6.1.
The Raiders put a rough beam performance from Thursday behind them. Tuesday's 31.05 point total still wasn't quite where they wanted to be, but it was 4.1 points better led by Bilz's solid 8.8. Ulrich earned an 8.0 and Purdy set a personal best with a 7.6, beating a 7.5 she got on JV in the season's first meet. A couple of falls dropped Malchow to a 6.65 and Hudak to an 5.8.
All four of Medford's scorers got into the eights on the vault, where the Raiders scored 32.4 points. Ulrich got back into the swing with a solid 8.24 that won the event and Kennedy Bilz was just 0.05 points off her best score with an 8.1 Brooklyn Bilz received an 8.05, just ahead of Malchow's 8.0. Purdy added a 7.35.
Cain said the Raiders just missed their meet goal of 30 points on the uneven bars, where they finished with 29.6. Malchow led the way there, earning a 7.8. Brooklyn Bilz (7.45), Ulrich (7.3) and Purdy (7.05) all got into the sevens and Hudak rounded things out with a 6.05.
Medford's depth allowed it to easily win the JV meet 82.45-38.5.
The Raiders scored 28.8 vault points and took the top four individual spots in the event. Hudak won it with a 7.4, just ahead of Kiarah Behling's 7.3. Abbi Potocnik tied her best score of 7.1 and Olivia Krug was just 0.2 points off her best with a 7.0.
Lydia Sigmund inched her personalbest score upward by 0.05 points with a winning score of 5.85 on the uneven bars, while Wegerer was second with a 5.2 and Behling was fourth with a 3.3. Kennedy Bilz set a new personal-best score of 6.3 to take second on the floor. She was followed by Sigmund and Behling, who both got 6.2s.
Krug won the balance beam competition with a 6.0, Wegerer got a 5.3, Potocnik earned a 4.8 and Kadia Gehrke tied her personal best with a 4.5.
The Raiders will be back in competition Saturday when they attend the Valders-Roncalli Invitational, which starts at 10:30 a.m. They'll be at Antigo the following Saturday.
Raiders 119.75, Eagles 100.5
Medford had the top three all-around gymnasts, despite being short-handed, and eased to a 119.75-100.5 win over visiting Chequamegon in Thursday's opening meet for the Raiders in Great Northern Conference Small Division competition.
Brooklyn Bilz was the night's top allaround gymnast with 31.95 points. That included winning scores on the balance beam and in the floor exercise. Malchow earned 30.3 all-around points and Purdy earned 29.1 in her first all-around competition at the varsity level.
The Raiders competed without allaround Anna Wanke, out with a shoulder injury, and Ulrich only competed on bars to rest a leg ailment.
"Scorewise, yes, we're down tonight no doubt," Cain said after the meet. "That is a direct reflection of not having Makala on three events and not having Anna on four events. It's significant. It really is. But I don't want that to take away from the girls we put in those spots, but there is a lot to be recognized."
The Raiders closed the meet with some solid efforts on the floor. Bilz won with her 8.4, Malchow wasn't far behind at 8.25, Purdy placed fourth at 7.6 and Wegerer took fifth with her 7.4, which was easily a personal best. Behling added a 6.1.
"Brooke has really been working hard on some stuff, so I'm really proud of her," Cain said.
Medford earned a solid team score of 29.3 on the uneven bars, led by Ulrich's winning score of 7.4. Bilz and Malchow tied for second with 7.35s and Purdy was fourth with a 7.2, which tied her personal- best score. She showed off a new inward dismount to end her routine. Hudak placed sixth with her 6.25.
Cain said Malchow did a nice job of regrouping in her routine after an early miss.
"She didn't hit her handstand pirouette," Cain said. "So she came back down, got out of it, came back up and got her handstand pirouette on the low bar. Then she decided to kick some butt and go to high bar. We call it redemption. She went up to high bar and she ended up getting her giants. First giants of the season in a meet. She has seriously been working hard at those. I'd say she's relentless."
Chequamegon's Kristina Peterson won the vault with an 8.65, but Raider freshman Kennedy Bilz got second, tying her personal best with an 8.15. Brooklyn Bilz (8.1) and Malchow (8.0) were third and fourth, Purdy tied Chequamegon's Kiana Schmidt for sixth with her 7.6 and Behling was eighth with a 6.95.
The Raiders had a tough night on the balance beam, however, where about 10 falls dropped them to a season-low score of 26.95. Brooklyn Bilz did win it with an 8.1, Malchow and Purdy tied for second with 6.7s, Wegerer was seventh at 5.45 and Hudak tied for ninth at 5.0.
"Once one person fell, then another fell and it seemed like we just couldn't stop them," Cain said. "It was like a snow ball effect. We have to get those back. Those aren't our normal scores, not for what they can do. We have work to do but nothing that should be that hard to do that they're not used to doing."
The Raiders outscored Chequamegon 79.8-36.75 in JV competition.
Krug won the balance beam competition with a personal-best 6.7, Potocnik was second with a 4.6 and Gehrke tied for fourth with a 4.2. Hudak won the vault by earning a season-best 7.6, while Krug got a second-place score of 7.2 with her firstever competition vault. Wegerer and Potocnik tied for third with 7.1s.
Sigmund hit a personal-best with her 5.8 and won the bars competition. Wegerer placed third at 5.5, Behling was fourth at 3.5 and Alisha Jochimsen got a 2.6 on her first-ever bars routine. Kennedy Bilz set a new best score of 6.3 while winning the floor exercise, followed by Sigmund (5.9) and Krug (5.7).
"I was pretty proud of these girls on floor," Cain said.