Posted on
Gilman upends Chiefs but gets taken down by the Indians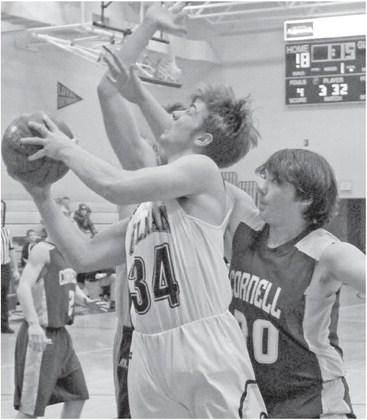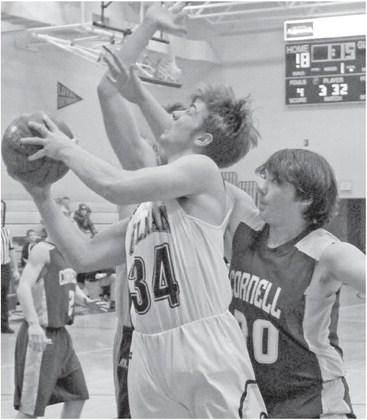 GILMAN BOYS BASKETBALL
It took awhile to get going Thursday, but once they did the Gilman Pirates quickly pulled away and secured a 56-37 boys basketball win over winless Cornell in game one of a varsity doubleheader with the Chiefs in Gilman.
Cornell led by as many as four through the middle of the first half with last of the four-point leads being 13-9.
But the Pirates held Cornell scoreless for the last nine minutes of the first half and went on a 14-0 run to take a 23-13 lead into the locker room.
A bucket by Zach Marion and free throws by Peyton Heiman and Ethan Grunseth helped get the run going. Grunseth added a basket and Heiman hit two more free throws in the final seconds.
The Pirates kept the momentum rolling after halftime, outscoring the Chiefs 21-8 in the first eight and a half minutes to build an insurmountable 44-21 lead.
Andrew Hecker scored nine first-half points and then poured in 15 more in the second half to take game-high honors with 24 points. The junior sank three 3-pointers in the win.
Grunseth was seven of 10 from the free throw line and scored 13 points. Heiman was five for five with his free throws and made three field goals to add 11 points.
As a team, the Pirates were a solid 13 for 16 from the free throw line.
Blake Wisocky and Jordan Goebel each added a second-half 3-pointer. Marion finished with two points.
With the big second-half lead, Gilman was able to get 12 players into the game.
Calob Balow scored nine first-half points and finished with 13 for the Chiefs, who were 0-10 after the loss. Davis Harshman added eight.
Gilman's Friday game with Lake Holcombe was postponed to Feb. 3.
The Pirates weren't as fortunate Tuesday as their two-game winning streak was abruptly ended by the host Greenwood Indians 87-45 in Eastern Cloverbelt Conference play.
Andrew Hecker led the Pirates with 21 points, but Gilman had no answers for Greenwood's Westen Schmitz, who poured in 38 points. Cooper Bredlay added 16 as Greenwood held on to its thirdplace spot as conference teams completed their first round of league play.
That first round ended with Neillsville sitting on top with a perfect 8-0 mark, followed by Spencer (7-1) and Greenwood (6-2). Gilman sits in seventh place at 2-6 behind a three-way logjam for fourth between Colby, Columbus Catholic and Loyal. They are all 4-4.
The Pirates (3-8 overall) will start round two of conference play Friday at Loyal. The Greyhounds took game one in the season series 60-49 back on Dec. 3. The Pirates will head to Bruce Tuesday for a non-conference game before hosting Neillsville on Jan. 30.