Posted on
Pirates jump over Blackhawks in standings with 50-44 win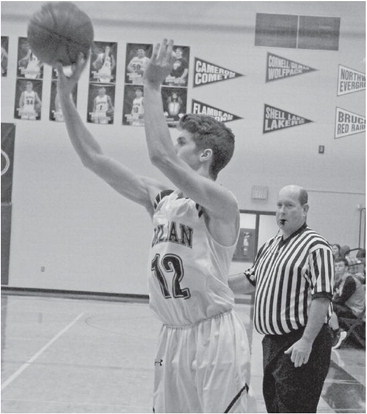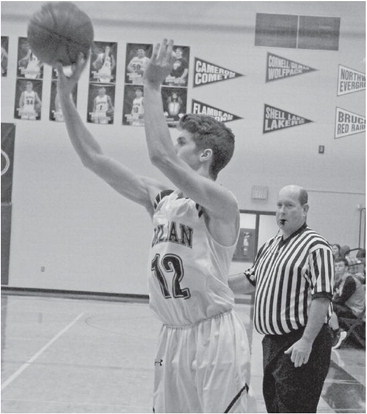 GILMAN BOYS BASKETBALL
The Gilman Pirates got off to a fast start offensively Friday and their lead held up in the second half in a 50-44 Eastern Cloverbelt Conference win over Owen-Withee.
Only four players scored in Gilman's second victory of the season, but three of those players hit double figures and the fourth, Blake Wisocky, hit two big 3-pointers in the first half to help the Pirates build a 29-19 halftime lead and finished with seven points.
Andrew Hecker had another highscoring game for the Pirates. The junior led all scorers with 21 points. He had 13 of those in the first half on five made field goals, including a 3-pointer.
Ethan Grunseth also broke out for the Pirates. The senior guard scored eight of his 11 points in the first 18 minutes.
"We played fairly well," head coach Wade Hendricks said. "We came out fast but missed some early shots in transition. We shot our free throws fairly well, and kept them off the offensive boards for the most part and only limited them to one shot, which was big for us."
Things slowed a bit offensively for Gilman in the second half. The Pirates made just five shots from the field in the half. Two of them came from Peyton Heiman, who scored nine of his 11 points in the second half. He hit a 3-pointer for Gilman's first bucket of the half and made four of six free throws.
Free throws were key for Gilman in the half. The Pirates made 10 of 16 in the half and 12 of 19 overall in the victory.
Owen-Withee closed its 10-point deficit to 40-38 at the 7:20 mark. It was tight the rest of the way, but Gilman was able to close it out by getting its last six points from the free throw line.
"We scuffled in the beginning of the second half with a cold spell in the first seven minutes," Hendricks said. "We adjusted and kicked it back in gear. Overall I'm really proud of how we responded and kept fighting for the win.
After getting shut out in the first half, Owen-Withee senior guard PJ Heggemei- er scored 10 points in the second half to lead the Blackhawks' comeback efforts. Sophomore Tyler Weaver also scored 10 points and freshman forward Caleb Geldernick added nine. The loss dropped Owen-Withee to 1-5 in the conference and 2-8 overall. Gilman jumped over the Blackhawks in the standings and sits at 2-5 in league play and 2-7 overall.
The Pirates host back-to-back nonconference games Thursday and Friday against Cornell and Lake Holcombe. The Cornell game is game one of a boys-girls doubleheader. The Pirates close out the first half of conference play Tuesday with a game at Greenwood. They will be at Loyal to start round two on Jan. 24.