Posted on
Lake Holcombe drops both of the week's away games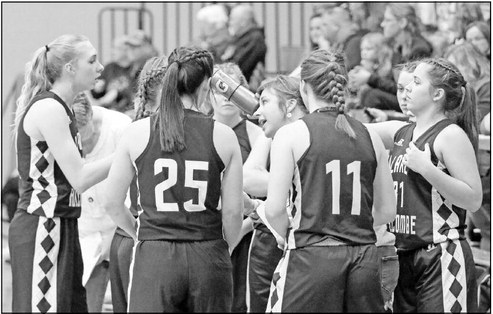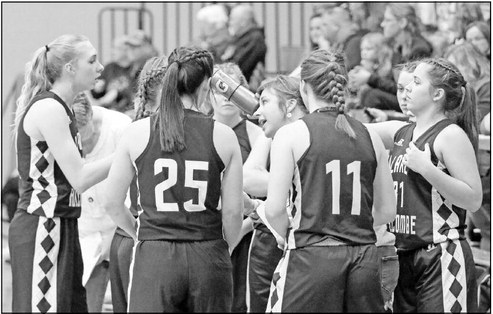 The Lake Holcombe girls stepped out of the conference for a quick jaunt to Gilman to begin the week, then were back on the road against conference opponent Flambeau.
Jan. 7 vs. Gilman non-conference (L 83-39)
"Tough loss for our team tonight," said coach Jennifer Lechleitner.
Lake Holcombe saw early foul trouble for sophomore Brooke Lechleitner, with a 56-21 score at halftime. The Chieftains tried to turn things around in the second half, but were limited to just 18 points, while Gilman continued to score.
The home team walked away the victor, 83-39.
"We need more conditioning, as it showed against a fastpaced Gilman team," said J. Lechleitner.
Junior Allison Golat-Hattamer led the way for Lake Holcombe, with 16 points, followed by B. Lechleitner with 14. Junior Bailey O'Connor chipped in with 6 points, freshman Belle Jones added 4 and sophomore Josi Elmberg ended with 1 point.
Jan. 10 vs. Flambeau conference (L 44-43)
Fouls were again an issue three days later, when Lake Holcombe took on Flambeau. The Chieftains were up 29-18 at halftime, but Flambeau limited Lake Holcombe to just 14 points in the second.
"Game changer when Brooke Lechleitner fouled out with a little over a minute left," said J. Lechleitner.
Without their power house scorer/rebounder, Lake Holcombe ended the night with a 44-43 loss.
"Great game by both sides of the court," said J. Lechleitner. "I give my girls a ton of credit."
B. Lechleitner topped the score board for Lake Holcombe, with 16 points, followed closely by Hattamer. Freshman Karly Kirkman recorded 9 points, with freshman Justine Kane adding 3 and senior Hannah Winchel finishing with 1 point.
"They worked very hard and I couldn't be prouder of them," said J. Lechleitner.