Posted on
East gets the sweep, each Raider team wins once at Tietge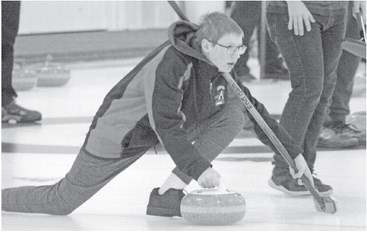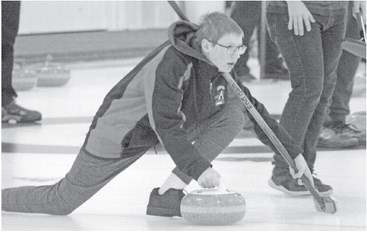 MEDFORD CURLING
One game was close and the other wasn't as close as Wausau East got out of the Medford Curling Club with a pair of victories over the host Raiders on Tuesday evening.
Starting the second round of play against their North Division rivals, the Medford girls dropped a tight 7-6 decision to the Lumberjacks. Skip Karina Herrada made several key shots that either gave the Raiders points or limited East's scoring chances as Medford had leads of 2-0 through two ends and 4-2 through five.
It was the second close loss of the season to East for Herrada, Karlee Westrich, Jill Mahner, Sarah Dake, Lyza Brandner and Anya Afelbeck. East got them 6-4 back on Dec. 13.
Medford's boys team of Dalton Casar, Tanner Cliver, Alex Wilson and Brett Lundy fell behind 7-0 through three ends and played better after that, but it wasn't enough in the team's second 10-1 loss of the season to Wausau East. Casar made a perfect final throw of the fifth end to get Medford on the board and a well-placed final rock in the fourth end broke up a potential big end for the Lumberjacks and limited them to one.
The girls are 2-5 against North foes, while the boys are 0-7. The Raiders are now off until Jan. 23 when they travel to Wausau to face the West Warriors.
Both Medford teams went 1-2 over the weekend at the nation's oldest high school bonspiel, the Wausau Tietge Bonspiel.
The boys opened with a 13-2 loss to eventual semifinalist Kimberly but then got their first win of the season Friday night, a 10-4 victory over Wausau East II. In Saturday's second event semifinals, Wausau West II ended Medford's run with a 10-1 win.
The girls had a late 7-6 lead but couldn't hold on in an 11-7 opening-round loss to Poynette II on Friday morning. They stayed alive that evening with an 11-6 win over Pardeeville II, but D.C. Everest II eliminated them on Saturday morning 11-4.
Poynette I took the boys title by beating Kettle Moraine in the championship game Saturday night. Portage I claimed the girls title, beating Stevens Point's top team in the final.