Posted on
Times drop significantly as Raiders wrap up round one of GNC duals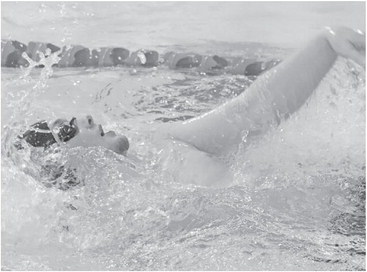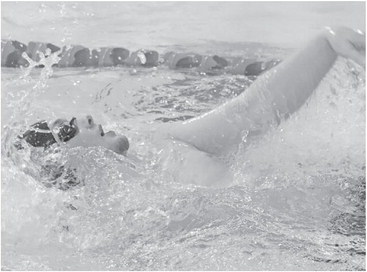 Winning Thursday's Great Northern Conference dual meet wasn't realistic for the Medford swimmers, but the competition from Tomahawk helped pull the Raiders to several season-best times in a 103-49 loss at MASH pool.
The Raiders completed the first round of GNC duals at 0-4-1 but Thursday's results also showed they are an improving squad heading into round two of the duals, which starts Jan. 2 with a home meet against Shawano, who won a fairly close 85.5-69.5 meet back on opening night, Dec. 3.
Freshman Jacob Mitchell earned the team's highest individual placement, taking second in the 100-yard breaststroke at 1:20.72 behind Hatchet Adam Hall (1:15.36). Mitchell dropped just over three seconds from his previous best time from a week earlier. He wasn't the only one dropping time as Nathan Sislo cut 1.52 seconds off his previous best while taking fourth at 1:33.99 and Christian Di Benedetto knocked 1.62 seconds off his previous best while taking the fifth-place point at 1:38.23.
Earlier in the meet, Mitchell joined senior Jack Griesbach to turn in solid performances in the 200-yard individual medley. Griesbach was third in 2:47.73, dropping 2.27 seconds from his previous season-best time and Mitchell was fourth at 3:03.47. Tomahawk's Keaton Jed won in 2:21.29.
All three Raiders entered in the 100yard freestyle dropped their times. Di Benedetto was fourth in 1:12.72, knocking off nearly two seconds. Sislo was fifth in 1:15.73, cutting over 3.5 seconds, and Dylan Kraemer was sixth at 1:22.32.
In the closest finish of the night, senior Matt Buchan was just touched out in the race for second in the 200-yard freestyle by Hatchet Ethan Liebnitz by 0.17 seconds, but he posted his best time of the winter at 2:20.6. Isaac Dittrich added a fourth-place time of 2:33.02. Hatchet Zach Hanse won in 2:11.34.
Buchan added a third-place time of 6:38.04 in the 500-yard freestyle, while Dittrich put a little dent in his time as he came in fourth at 6:43.73. Jed won in 5:41.01.
Tahtankka Damm earned a pair of thirds for Medford. New to the 100-yard butterfly this year, he took a big drop Thursday while posting a time of 1:20.79, just ahead of Griesbach's time of 1:22.61, which was a season-best by 4.6 seconds. Damm's other third-place finish came in the 50-yard freestyle at 28.82 seconds. Blaze Kesan's fourth-place time was a season-best 30.94 seconds as was Tayler Mueller's fifth-place time of 31.19 seconds.
Travis Phillips won the butterfly (57.61) and 50-yard race (22.65) for the Hatchets.
Kesan, who just started competing in the event two nights earlier at Antigo, got the fourth-place points in the 100yard backstroke with his time of 1:34.62. Kraemer improved while taking fifth in 1:39.19 and Mueller swam the backstroke for the first time and got sixth in 1:44.01. Brady Tjugum of Tomahawk was the winner in 1:09.96.
A new 400-yard freestyle relay combination of Buchan, Griesbach, Dittrich and Damm was second in 4:34.91 behind Tomahawk's winning time of 4:07.09. Kesan, Kraemer, Mueller and Sislo got two third-place points by finishing in 5:33.42.
Kraemer, Di Benedetto, Mitchell and Sislo started the meet by placing second in the 200-yard medley relay in 2:29.09. Tomahawk's winning time was 2:15.57.
The Hatchets finished the first round of duals at 4-1, with their only loss coming to league-leading Rhinelander.