Posted on
Redmen hit break leading the North after throttling Marathon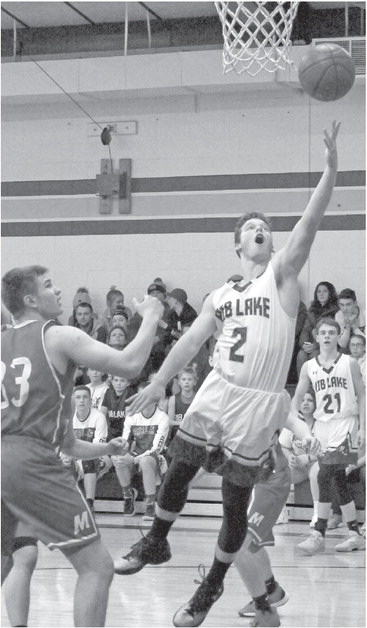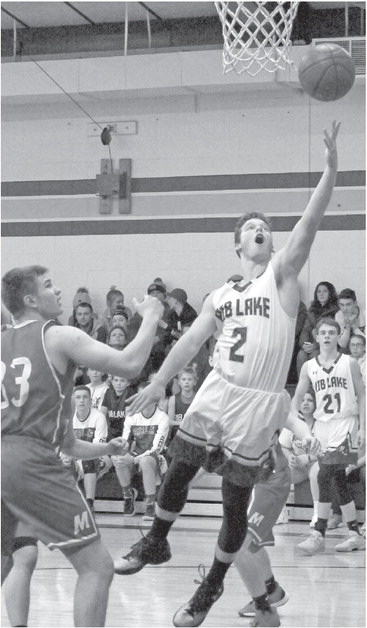 RIB LAKE BOYS BASKETBALL
While the two regular-season games against each Marawood North foe are always important, any crossover wins the Rib Lake Redmen can get against the Marawood South could go a long way toward separating themselves from the rest of the North pack.
The Redmen got their second such win of the season Friday and did it in emphatic fashion, shutting down the Marathon Red Raiders in the second half of a 58-42 home win.
The win puts the Redmen at 4-1 in Marawood games, one game ahead of North rivals Phillips and Athens, and 6-1 overall heading into their two-week holiday break from competition.
The Redmen have already beaten the Loggers once and get their first shot at nemesis Athens right out of the break on Jan. 3. They are the only North team to go 2-0 in the first two rounds of Marawood crossover play having also beaten Edgar 53-51 on Dec. 6.
Wins over the Loggers and Marathon last week certainly helped the Redmen put their Dec. 13 loss at Prentice in the rearview mirror.
For the second straight game, the Redmen shot well in the friendly confines of their own gym, making 22 of 45 shots from the field (48.9%). Levi Ewan set the tone for Rib Lake with a trio of 3s and 11 points in the first half. Nick Gerstberger took over in the second half. After a couple of quiet offensive outings, he broke out with a 15-point second half and ended up with a game-high 20 points as well as seven rebounds.
Marathon (2-4) dropped its fourth straight game but hung tough at the start. Jaden Koeller scored nine firsthalf points on a trio of 3-pointers, Matt Vande Boom scored six and Brock Warren scored seven to keep the Red Raiders within 30-24 at halftime.
Warren and Vande Boom, however, went scoreless after the break and the Red Raiders only scored 18 points in the final eight minutes. Eight of those came from Koeller, who hit two more 3s and finished with a team-high 17 points.
While Gerstberger dominated inside, Ewan tacked on five more points in the second half to finish with 16 points. He hit six of nine shots from the field, including three of six 3s. He dished out six assists and added two steals and two rebounds.
Steven Petkau hit two shots from the field in the second half to finish with a 10-point, 10-rebound double-double and Ryan Patrick scored twice to finish with six points. Petkau added six steals, four assists and two blocked shots. Patrick had eight rebounds.
Devyn Vlach and Logan Blomberg each sank a 3-pointer in the first half. Vlach had three blocked shots, two assists and two rebounds. Blomberg added an assist.
Rib Lake had 29 rebounds overall and blocked six shots. The Redmen continued to take good care of the basketball, turning it over just nine times.
At Athens Jan. 3, Rib Lake will get its first crack this season at the team that spoiled its hopes of winning conference and regional championships a year ago. Tip time is 7:15 p.m.
The game starts a lengthy six-game road swing for the Redmen that will continue Jan. 6 in Gilman for non-conference play and Jan. 10 at Wisconsin Rapids Assumption for another Marawood crossover.