Posted on
Hodags still look like swim team to beat in their win over Raiders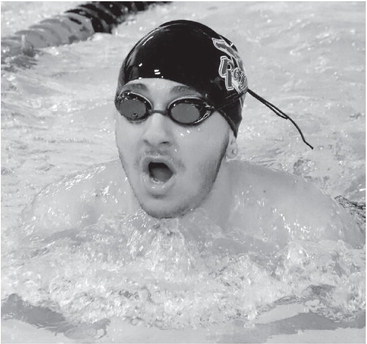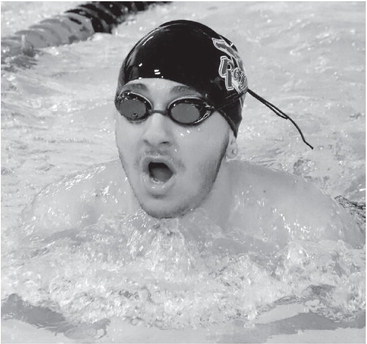 MEDFORD BOYS SWIMMING
The Rhinelander Hodags may have graduated three state-experienced swimmers, but they still looked like the team to beat in the Great Northern Conference Thursday in their 134-36 win over Medford in the Raiders' home opener.
Senior Matt Buchan was the only Raider to post a second-place. He did that with a strong finishing kick in the 200-yard freestyle, where he outsprinted Hodag Marcus O'Malley for the spot, finishing ahead of him by 0.68 seconds in 2:21.96. Buchan cut 4.39 off his time from Medford's meet in Shawano two nights earlier, while Isaac Dittrich placed fourth in the race in 2:33.38, identical to his Shawano time. Rhinelander's Joseph Heck won in 2:05.66.
Later in the meet, Buchan was fourth in the 500-yard freestyle at 6:49.97, 9.2 seconds faster than he was at Shawano, while Dittrich was fifth in 7:03.51.
The Raiders got individual thirds from Jack Griesbach, Tahtankka Damm and Jacob Mitchell. Griesbach got his in the 200-yard individual medley at 2:50.37, shaving 1.18 seconds off his Shawano time. Mitchell got the fifth-place point at 3:19.95. Mitchell later swam the 100-yard breaststroke in 1:24.02 for a huge 4.74-second drop from the previous meet. Nathan Sislo was fifth for Medford in 1:45.4 and Christian Di Benedetto was sixth in 1:49.06.
Damm's third-place finish was in the 100-yard freestyle, where he finished in 1:05.1, just ahead of Rhinelander's Ashton Cole (1:05.4). Damm also took fourth in the 50-yard freestyle in 27.85 seconds.
Head coach Shari Bergman said Damm is getting back to full strength after he was hit with an illness earlier in the fall.
"His endurance level is really good for 50s," she said. "Last year, he really was an awesome sprinter for us for freestyle. I still suspect he's going to continue to do real well."
Senior Blaze Kesan was fifth in both sprint freestyles for Medford, finishing the 100-yard race in 1:18.34 and the 50yard race in 32.75 seconds. He cut 2.04 seconds in the 100. Sislo posted a time of 1:22.64 to take sixth in the 100, while Di Benedetto was sixth in the 50 at 33.25 seconds.
Junior Ethan Kraemer put in a good night's work, taking fourth in his firstever 100-yard butterfly at 1:24.37, just ahead of Griesbach's 1:27.21, which was a shade faster than his Shawano time. Kraemer finished fourth in the 100-yard backstroke at 1:26.59, while Dylan Kraemer was fifth in 1:44.02.
"Ethan's split time for his first 50 was 33.11," Bergman said. "We're still working on that endurance. He did well. The positive was he still beat his brother Joey's time. That was a great positive."
Ethan Kraemer, Griesbach, Buchan and Damm swam the 200-yard freestyle relay in 2:00.13 to place third, while Sislo, Dylan Kraemer, Di Benedetto and Dittrich took fifth in 2:13.99. Rhinelander's top time was 1:43.15.
Griesbach, Buchan, Ethan Kraemer and Damm also placed third in the 400yard freestyle relay at 4:34.04, while Dittrich, Kesan, Sislo and Mitchell were fourth in 5:29.26. Rhinelander's top team finished in 4:01.94.
The all new-swimmer team of Dylan Kraemer, Di Benedetto, Mitchell and Kesan was third in the 200-yard medley relay at 2:30.34, Rhinelander's top two teams finished in 1:50.12 and 1:50.3.
Dylan Kraemer was second in the JV 50-yard freestyle at 34.32 seconds, 5.9 seconds behind Hodag Eli Mundt.
Medford hosts Lakeland today, Thursday, at 5:30 p.m. The Raiders head to Antigo Tuesday before hosting Tomahawk two days later.
"We'll just keep plugging along," Bergman said. "Our philosophy is to keep a positive mental attitude."